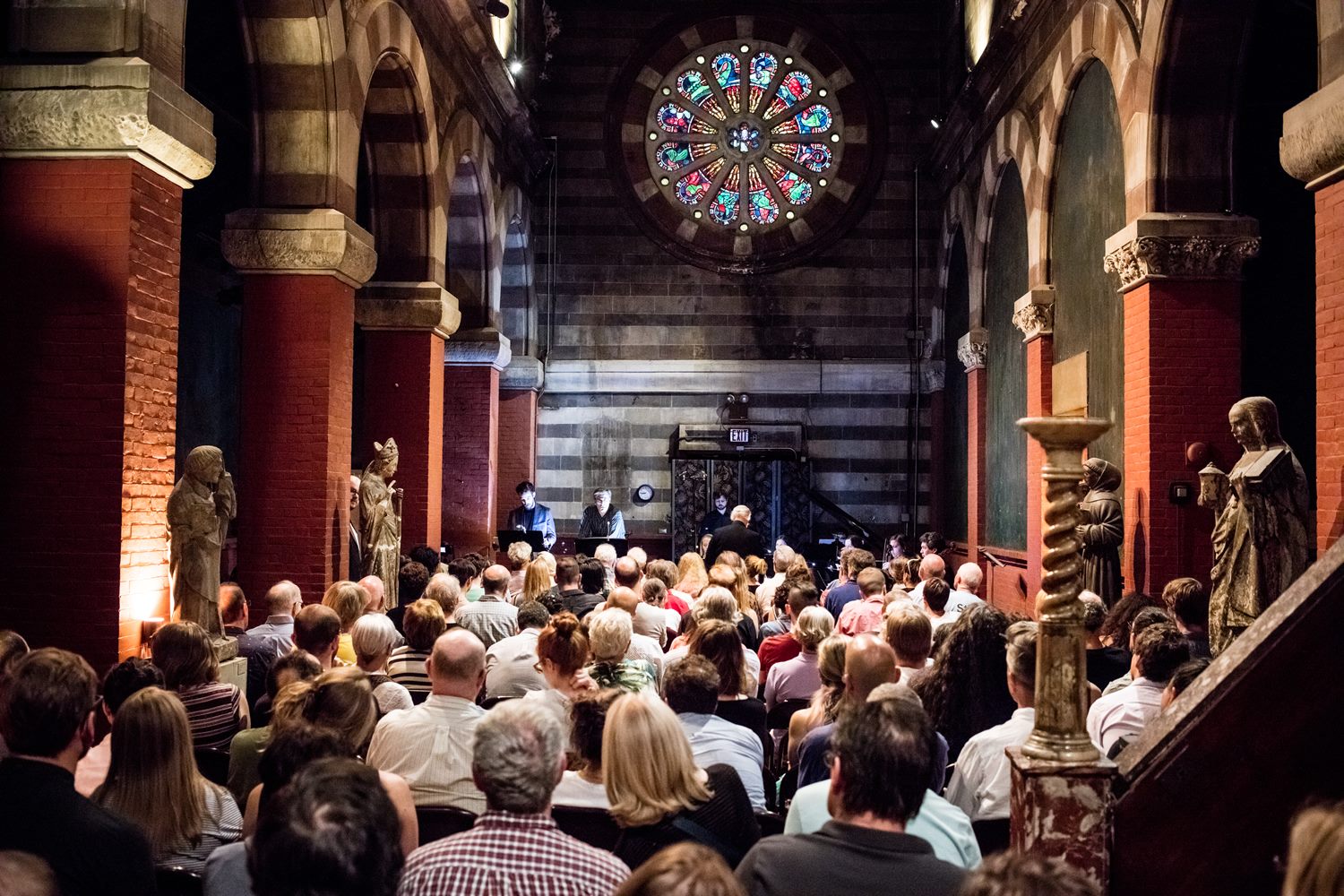 Arcana Meets Variant 6: Reich, Feldman, & more
---
Friday - 8:00pm (ET)
March 10, 2017
Fleisher Art Memorial
Bowerbird's Arcana New Music Ensemble joins forces with Variant 6, a vocal sextet specializing in contemporary music, for a program of Steve Reich, Morton Feldman, Salvatore Sciarrino, and more.
THE PROGRAM
Morton Feldman: Voices and Instruments II
for three voices, flute, two cellos, and double bass
Steve Reich: Proverb
for three sopranos, two tenors, two vibraphones, and two electric organs
Salvatore Sciarrino: Responsorio delle tenebre
Pelle Gudmundsen-Holmgreen: Sound I
Bruno Bettinelli: Quando tutto all'intorno
Bruno Bettinelli: Sia calmo
performed by Variant 6
Dai Fujikura: Poison Mushroom
for flute and electronics
ABOUT ARCANA
Founded in 2016, the Arcana New Music Ensemble is a group of Philadelphia-based musicians dedicated to presenting interesting, beautiful, and unconventional music in interesting, beautiful, and unconventional places. Built on a flexible roster of 25 musicians, Arcana is able to perform a broad range of repertoire in numerous configurations. Arcana is a project of Bowerbird administered by Elizabeth Huston, Thomas Patteson, and Dustin Hurt.
Emma Resmini, flute
Carolina Diazgranados, cello
Chen Cao, cello
Matt Engle, bass
Andy Theiruf, percussion
Ted Babcock, percussion
Ting Ting Wong, keyboard
David Hughes, keyboard
ABOUT VARIANT 6
Variant 6 performs virtuosic vocal chamber music in innovative programs and unique spaces. With only six musicians, the ensemble cultivates an intimate approach to a capella music while pushing the boundaries of what individual voices can accomplish together. Their concerts are designed to subvert a listener"s expectations for repertoire and programming by placing music from centuries apart in stark juxtaposition. Hoping to simultaneously challenge and engage, Variant 6 seeks to create performances that constantly surprise listeners.
Jessica Beebe, soprano
Steven Bradshaw, tenor
Rebecca Myers, soprano
Daniel Schwartz, baritone
Elisa Sutherland, mezzo-soprano
---