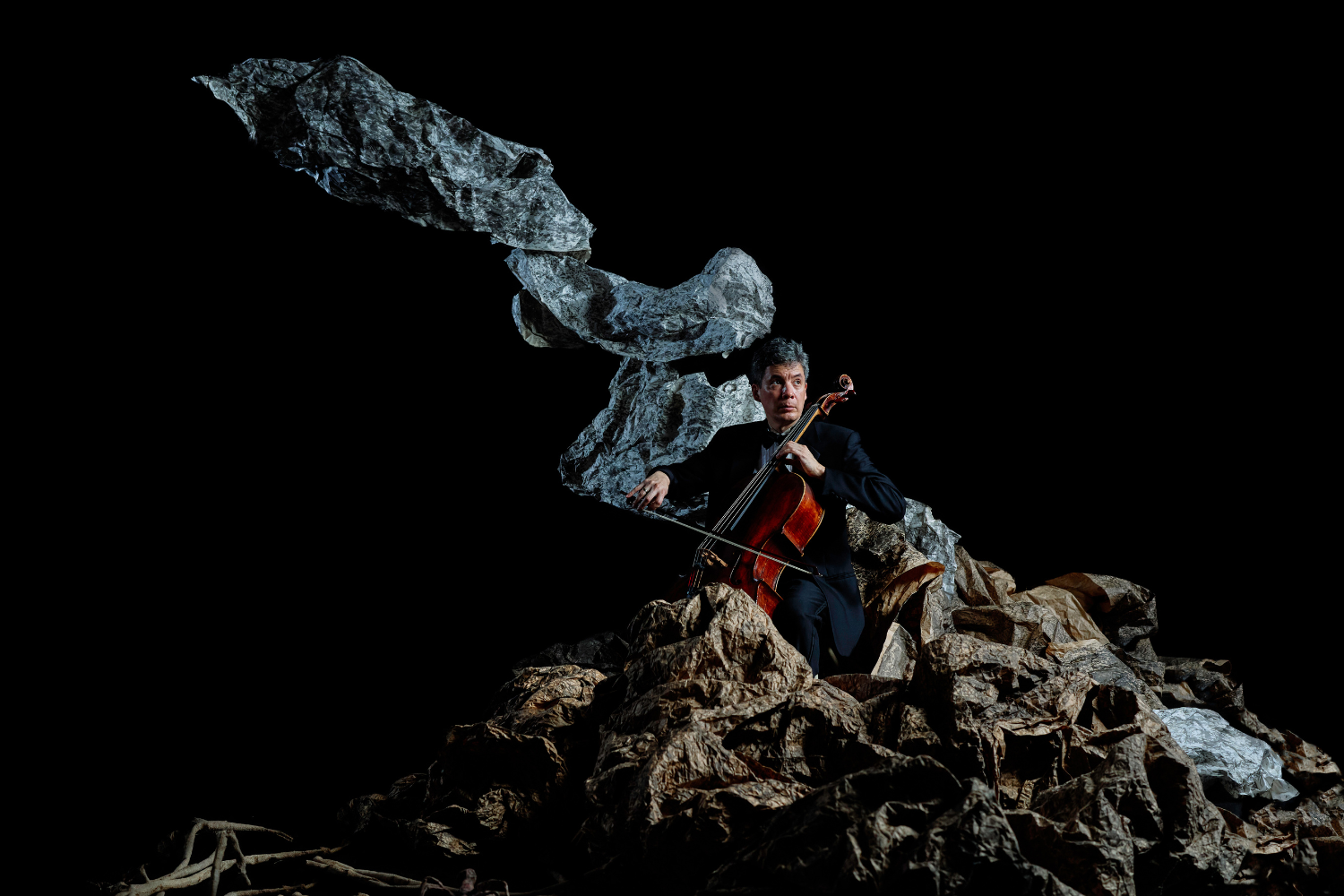 Bartok's Monster
Daedalus Quartet With Sebastienne Mundheim & Pig Iron School
---
Sunday - 2:00pm (ET)
January 21, 2024
Annenberg Center, Harold Prince Theater
$42
Get Tickets
The 7pm performance of "Bartok's Monster" has been sold out. A 2pm performance has been added.
Inspired by Avoid the Day: A New Nonfiction in Two Movements, by Jay Kirk
The "insightful and vibrant" (The New York Times) Daedalus Quartet returns to our stage with Bartok's Monster, a collaboration with Dan Rothenberg, Co-Founder/Co-Artistic Director of Pig Iron Theatre Company, and Sebastienne Mundheim, Founder/Artistic Director of White Box Theatre. A musical investigation into a missing string quartet, this world premiere program by Penn's exceptional quartet-in-residence takes inspiration from Penn English professor Jay Kirk's Avoid the Day: A New Nonfiction in 2 Movements, a book Gideon Lewis-Kraus described as "a vividly funny Gothic picaresque…and a dark, self-consuming act of memoiristic alchemy."
---
ABOUT THE ARTISTS
Praised by The New Yorker as "a fresh and vital young participant in what is a golden age of American string quartets," the Daedalus Quartet has established itself as a leader among the new generation of string ensembles. Since winning the top prize in the Banff International String Quartet Competition in 2001, the Daedalus Quartet has impressed critics and listeners alike with the security, technical finish, interpretive unity, and sheer gusto of its performances. The New York Times has praised the Daedalus Quartet's "insightful and vibrant" Haydn, the "impressive intensity" of their Beethoven, their "luminous" Berg, and the "riveting focus" of their Dutilleux. The Washington Post in turn has acclaimed their performance of Mendelssohn for its "rockets of blistering virtuosity," while the Houston Chronicle has described the "silvery beauty" of their Schubert and the "magic that hushed the audience" when they played Ravel, the Boston Globe the "finesse and fury" of their Shostakovich, the Toronto Globe and Mail the "thrilling revelation" of their Hindemith, and the Cincinnati Enquirer the "tremendous emotional power" of their Brahms.
Jay Kirk is the author of Avoid the Day: A New Nonfiction in 2 Movements (Harper Perennial), which Helen Macdonald (H is for Hawk) said "truly seems to push nonfiction memoir as far as it can go without it collapsing into a singularity and I am at a loss for words. You are just going to have to read it." His first book, Kingdom Under Glass, was picked by the Washington Post as one of the "Best Nonfiction Books of 2010." His work has appeared in Harper's, GQ, and The New York Times Magazine, and has been widely anthologized in the Best American series. He is a recipient of a 2017 Whiting Writing Award, a 2005 Pew Fellowship in the Arts, and a finalist for the 2013 National Magazine Award for his story "Burning Man." He is the founder and faculty adviser for Penn's experimental nonfiction journal, Xfic.
---
Bartok's Monster is a co-presentation with Penn Live Arts and the Pig Iron School.


Support for Bartok's Monster has been provided by The Sachs Program for Arts Innovation and the Musical Fund Society of Philadelphia.
---