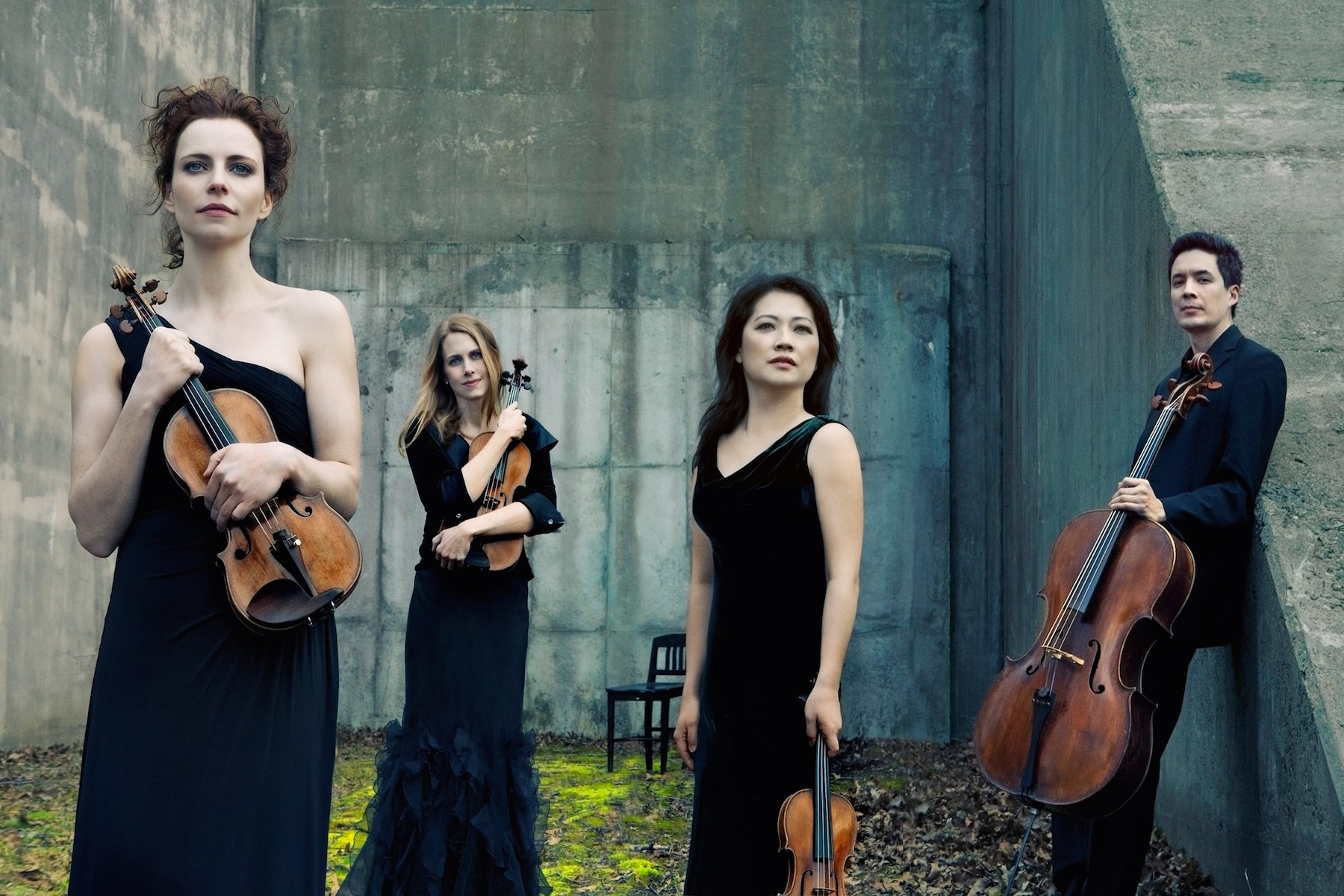 Daedelus Quartet
---
Tuesday - 8:00pm (ET)
January 23, 2018
University Lutheran
$12
Bowerbird is pleased to present the Daedalus Quartet, Penn's quartet-in-residence, for an evening that features "Ainsi la nuit" (Thus the Night) composed by the French composer Henri Dutilleux between 1973 and 1976. "Ainsi la nuit" is considered one of the most important works in the genre and has been called "one of the treasures of the 20th century quartet repertoire". Also on the program will be new works by Philadelphia composers Kevin Laskey, Nathan Courtright, Joshua Hey, and Jacob Walls.
Program:
Ainsi la nuit by Henri Dutilleux
(this is not an) Etch-a-Sketch by Kevin Laskey
No. 305 by Nathan Courtright
Lens flare from Alpha Centauri by Joshua Hey
Breath I (Lyric – Levitate – Exhale – Dissipate) by Jacob Walls
ABOUT THE PERFORMERS:
Praised by The New Yorker as "a fresh and vital young participant in what is a golden age of American string quartets," the Daedalus Quartet has established itself as a leader among the new generation of string ensembles. Since winning the top prize in the Banff International String Quartet Competition in 2001, the Daedalus Quartet has impressed critics and listeners alike with the security, technical finish, interpretive unity, and sheer gusto of its performances. The New York Times has praised the Daedalus Quartet's "insightful and vibrant" Haydn, the "impressive intensity" of their Beethoven, their "luminous" Berg, and the "riveting focus" of their Dutilleux. The Washington Post in turn has acclaimed their performance of Mendelssohn for its "rockets of blistering virtuosity," while the Houston Chronicle has described the "silvery beauty" of their Schubert and the "magic that hushed the audience" when they played Ravel, the Boston Globe the "finesse and fury" of their Shostakovich, the Toronto Globe and Mail the "thrilling revelation" of their Hindemith, and the Cincinnati Enquirer the "tremendous emotional power" of their Brahms.
FREE with PennID
---