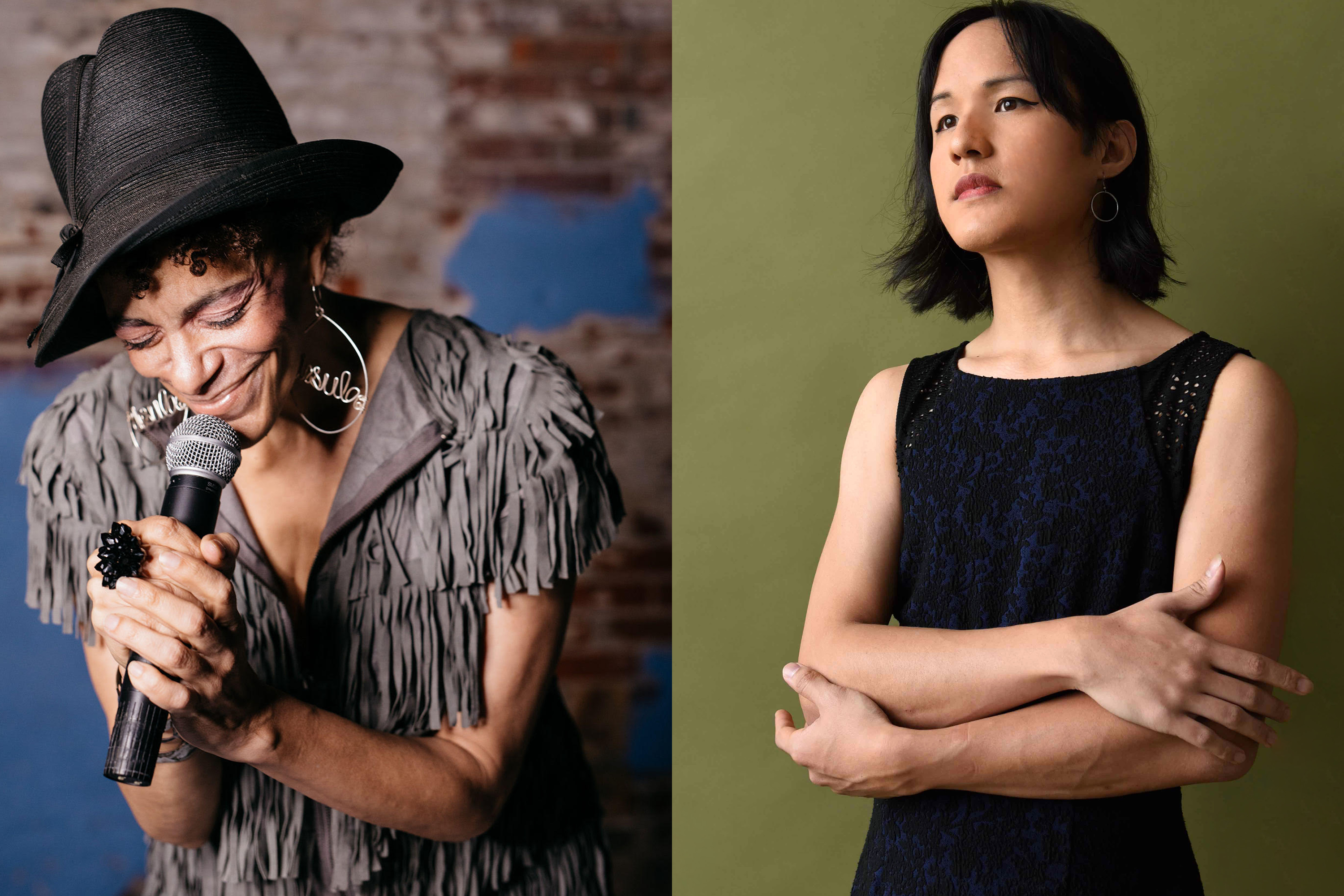 Ursula Rucker and Madam Data
Double Decker Music Series
---
Sunday - 8:00pm (ET)
June 16, 2019
5th and Market St
$30
Get Tickets
Bowerbird and Sebastian Petsu are pleased to present Double Decker Music Series 20 (DDMS20) featuring Ursula Rucker and Madam Data. The Double Decker Music series is a unique, intimate mobile concert experience on an open-top double-decker bus. Each evening features live music performances in an urban setting paired with a guided tour of Philadelphia's attractions. The Double Decker Music Series is hosted by Sebastian Petsu, a Philadelphia tour guide on buses and on foot since 2005. His love of both Philadelphia's music and history inspired him to combine the two in a unique way.
This event is part of the Double Decker Music Series 2019
---
DOUBLE DECKER MUSIC SERIES 2019 Teaser

URSULA RUCKER
Ursula Rucker is an interdisciplinary poet, performer, and recording artist whose work reflects on personal history, family, and place. She characterizes her work as situated "along the edge of the terrains of poetry." Rucker has released five albums and collaborated with a wide range of artists outside of the field of poetry, including The Roots, musicians and Pew Fellows Jamaaladeen Tacuma and King Britt, and, most recently, Pulitzer Prize-winning photographer Clarence Williams III. She has toured with her live performance memoir, My Father's Daughter, which she describes as "90 minutes of self-truth and discovery." In 2017, she collaborated with Nigerian sound and installation artist Emeka Ogboh to create Logan Squared: Ode to Philly, which featured an epic poem by Rucker that reflected Philadelphians' voices and visions for the city. The work was presented as part of Mural Arts Philadelphia's Center-supported, citywide Monument Lab exhibition. A Philly 360 Creative Ambassador and recipient of Leeway Foundation's Transformation Award, Rucker is the subject of the 2008 documentary Ursula Rucker: Poet, directed by Michael J. Dennis.


MADAM DATA
Performing as Madam Data, Ada Adhiyatma is a musician who explores machine interfaces and the embodied idea of distance. Working with handmade computer programs, hacked electronics, field recordings and old samplers, they fantasize about sound as a way to echolocate spaces defined by separations, the trauma of dislocation, the impossibility of empathy. Ada's performance personas in Philadelphia include the apocalyptic insect noise purveyor Madam Data, and various component identities of sci fi noise-thrash quintet OOLOI and the environmental improvisation duo 'place'. They also produce a podcast of discarded sound called The Floating World.
---
EVENT DETAILS
Boarding begins at 7:45pm at the northeast corner of 5th and Market Streets by the Wells Fargo building.
THE BUS LEAVES AT 8PM SHARP. It's a mobile event, so you can't show up late or the venue will be gone! The event finishes up back where we started at 10pm.
This event is ALL AGES (though not recommended for very young children) and BYO snacks and beverages (but please, no glass, and remember there is no restroom on the bus).
$30 per person. Advance tickets only. There will be no walk-up sales. Only 30 seats are available and this event will sell out. (All previous Double Decker Music Series events have!)
If it looks like rain, the event will be held on Monday, June 17th at 8pm. A message will be sent out by 4pm on the day of the event letting ticket-holders know about the rescheduling.
---