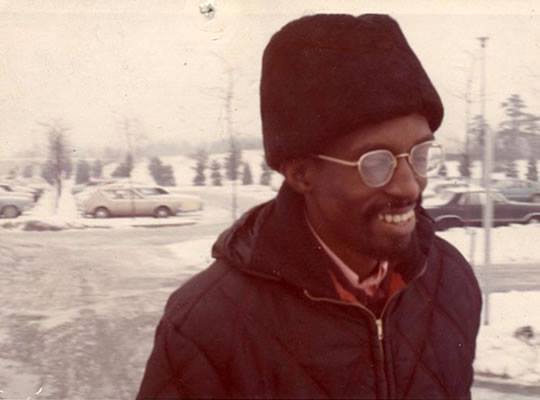 In Search Of Eastman
---
Saturday - 7:00pm (ET)
October 17, 2015
The Slought Foundation
ABOUT THE EVENT
In the years following his death, with few recordings and many scores presumed lost forever, the memory of Eastman's legacy started to slip away. It wasn't until recently, when composer Mary Jane Leech began searching for Eastman's work, did interest (and information) begin to reemerge. Now, thanks to the work of biographer Renee Levine Packer, scholars Ryan Dohoney and Kyle Gann, and artist Jace Clayton, Eastman's work is ripe for investigation and exploration.
PROGRAM
– Ryan Dohoney presents: "Julius Eastman, The Brooklyn Community Concerts, and the Black Radical Tradition"
– Jace Clayton discusses his Julius Eastman Memorial Dinner
– Panel discussion with Mary Jane Leech, Tracie Morris, and Kyle Gann; moderated by Tiona McClodden
ABOUT EASTMAN
Julius Eastman was born in New York City in 1940 and spent his youth in Ithaca, NY. Eastman studied piano and composition at the Curtis Institute of Music in Philadelphia, graduating in 1963. Eastman moved to Buffalo, eventually joining the Creative Associates (1968 – 1975), a prestigious new music center noted for its leadership under Morton Feldman. Eastman was a highly regarded performer and was especially note for his performances of Peter Maxwell Davies' "Eight Songs for a Mad King". His recording of the work was nominated for a Grammy in 1973. In 1975, he moved to New York City, where he continued to compose and perform regularly. A series of misfortunes and personal struggles left Eastman homeless in the mid 1980s, with much of his music confiscated when he was evicted from his home. Eastman died in Buffalo in 1990 at age 49.
This event is part of "Julius Eastman: That Which Is Fundamental"
Support for the research and development of this project has been provided by The Pew Center for Arts & Heritage. Additional support has been provided by the Pennsylvania Council on the Arts, Slought Foundation and The Rotunda. Pianos have been provided by Cunningham Piano Company.
---