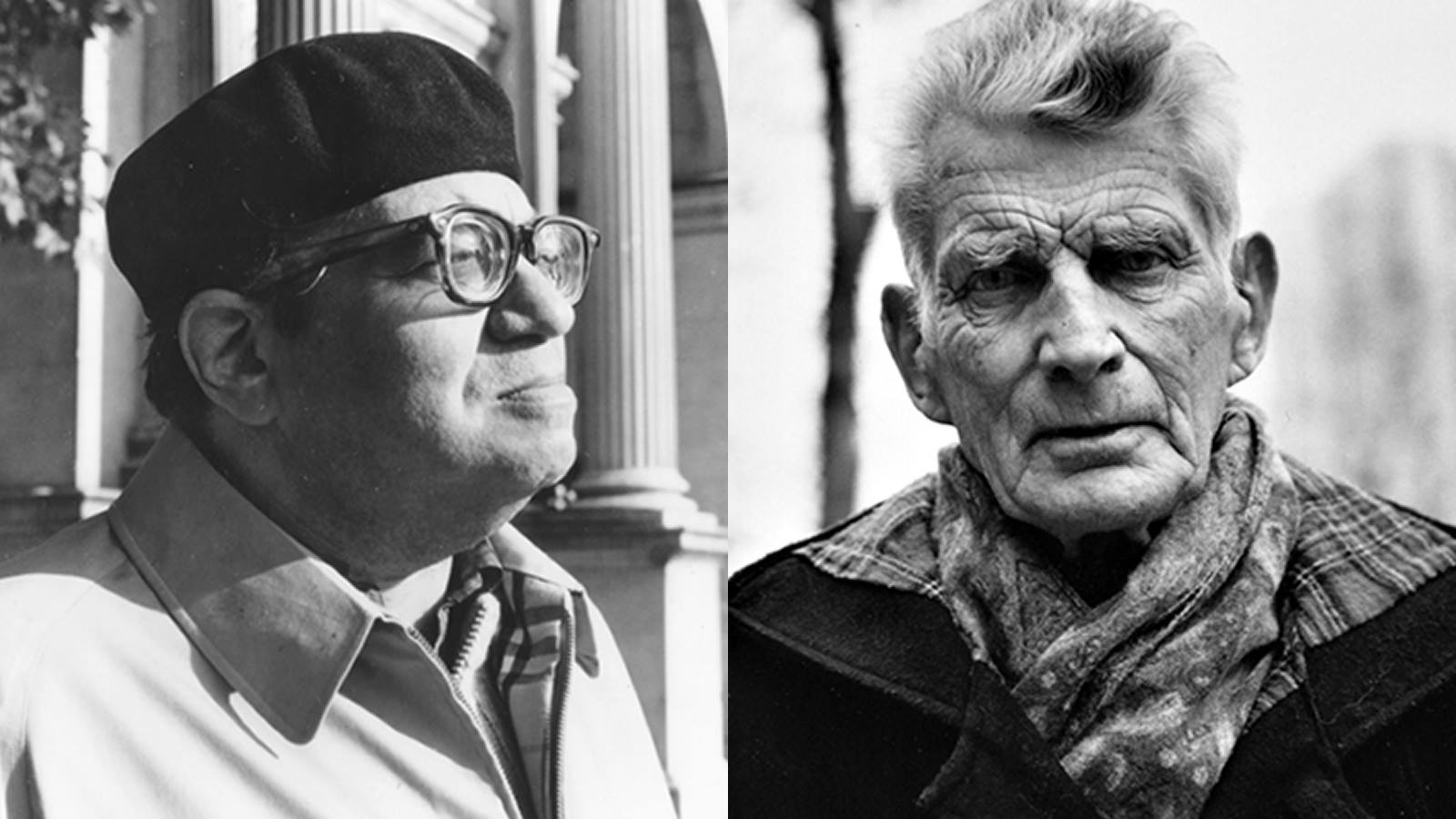 Morton Feldman's "Samuel Beckett, Words and Music"
---
Saturday - 8:00pm (ET)
June 25, 2016
Fleisher Art Memorial
ABOUT THE EVENT
Bowerbird, in association with Pig Iron Theatre Company, is pleased to present Morton Feldman's Samuel Beckett, Words and Music. The concert will be performed by the Arcana New Music Ensemble with actors Jaime Maseda and Michael T. Williams in the magnificent sanctuary of the Fleisher Art Memorial.
THE PERFORMERS
Pig Iron Theatre Company
Jaime Maseda as Words
Michael T. Williams as Croak
Dan Rothenberg, director
Arcana New Music Ensemble
Katie Ambacher, flute
Emma Resmini, flute
Andy Thierauf, percussion
David Hughes, piano
June Bender, violin
Veronica Jurkiewicz, viola
Tom Kraines, cello
Jay Krush, conductor
ABOUT THE WORK
Morton Feldman's 1987 composition Samuel Beckett, Words and Music sets the text of a radio play written by Samuel Beckett in 1961. The text presents a cryptic trialogue between the ailing master Croak and his two servants, Joe (Words) and Bob (Music). Music has no lines in Beckett's script, but only cues describing certain moods and textures. 20 years after he withdrew the work, Beckett asked Feldman to give Music a voice, interpreting the written indications with a score for a seven-instrument chamber ensemble. What results is an agonized discourse between between the two main characters, punctuated by the guttural interjections of Croak and long, cavernous silences. Completed shortly before Feldman's death, Words and Music stages a powerful, poignant confrontation– not only between the speakable and the unspeakable, but also between two great artists of the modern era.
THE COMPOSER
Morton Feldman (1926-1987) was one of the most important and influential composers of the 20th century. An early member of the "New York School" of musicians and artists grouped around John Cage in the 1950s, Feldman developed a unique and unmistakable compositional voice: quiet, slow, and gentle, but roiled with sharp dissonances and unnerving repetitions. Music critic Kyle Gann remarks that "in the current Babel of musical styles, Feldman is almost the only composer whose music appeals across stylistic boundaries, among minimalists, post-serialists, 12-tone holdouts, electronic composers, academics, Downtowners, MAX programmers, DJ artists, and other miscellaneous wastrels. Abstract yet deeply personal, Feldman's music leaves an indelible impression.
ABOUT ARCANA
Founded in 2016, the Arcana New Music Ensemble is a group of Philadelphia-based musicians dedicated to presenting interesting, beautiful, and unconventional music in interesting, beautiful, and unconventional places. Built on a flexible roster of 25 musicians, Arcana is able to perform a broad range of repertoire in numerous configurations. Arcana is a project of Bowerbird administered by Elizabeth Huston, Thomas Patteson, and Dustin Hurt.
ABOUT PIG IRON
Founded in 1995 as an interdisciplinary ensemble, Pig Iron Theatre Company is dedicated to the creation of new and exuberant performance works. Over the course of 20 years, Pig Iron has created thirty original works and has toured to festivals and theatres in England, Scotland, Poland, Lithuania, Brazil, Ireland, Italy, Romania and Germany. Individual works have been inspired by history and biography, rock music, American cafeterias, serendipity, and scientific research. The company made Philadelphia its permanent home in 1997.
---