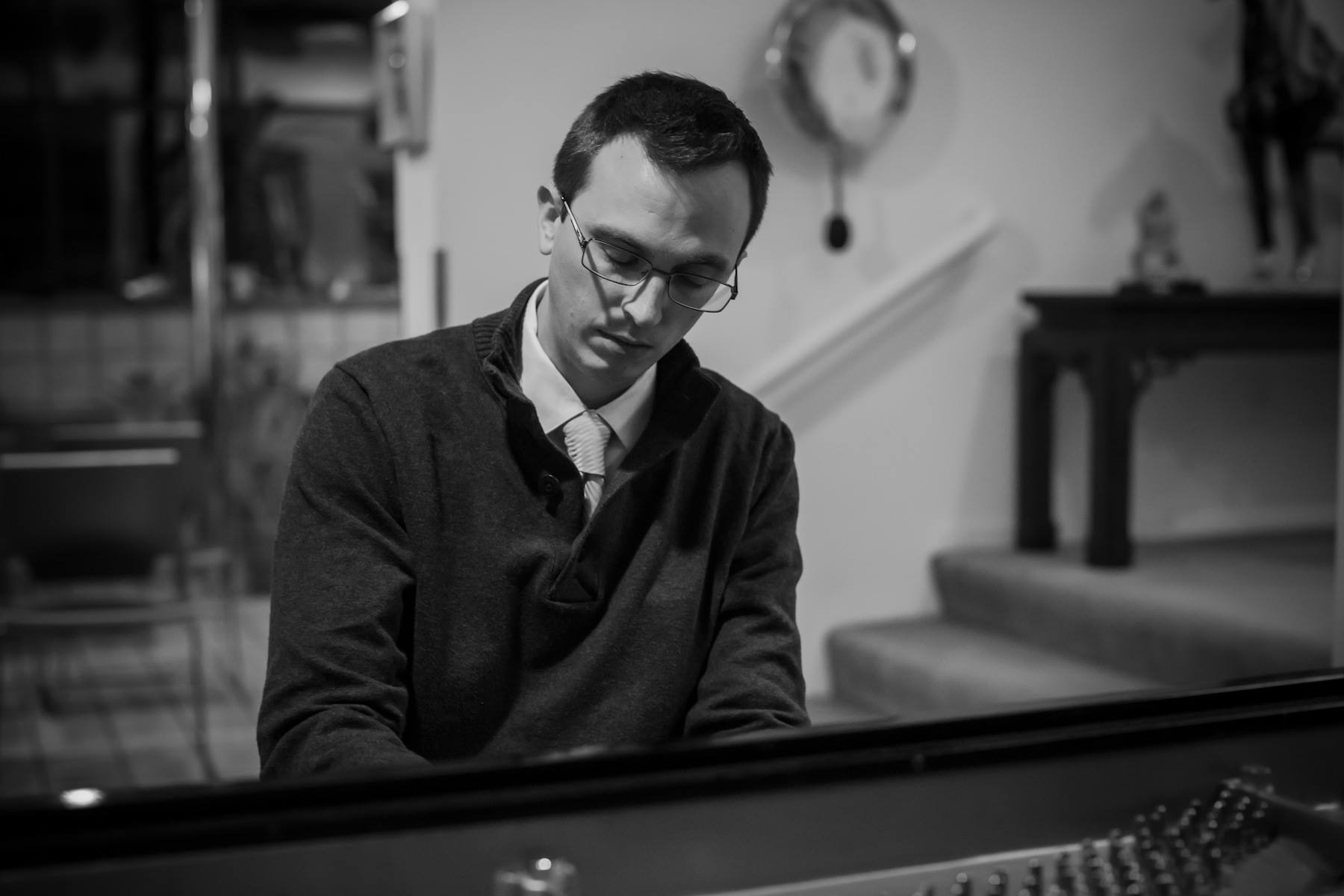 R. Andrew Lee performs Epstein, Houben, Glass
---
Thursday - 8:00pm (ET)
March 3, 2016
Biello Martin Studio
$12 – $15
ABOUT THE EVENT
Bowerbird is pleased to present pianist R. Andrew Lee at the intimate Biello Martin Studio in Old City Philadelphia. For his Philadelphia premiere,Lee will be performing works that encompass a variety of styles within minimal music. The first half opens with Eva-Maria Houben's Go and Stop, which explores the decay of tones and a series of chords that never seem to quite get moving. In contrast are strictly constructed works by Philadelphia composer Paul A. Epstein, Changes 3: Palindromes, Changes 6, and Drawing No. 6 (horizontal and vertical broken lines). The second half features three etudes by Philip Glass, Nos. 2, 5, and 6, and closes with elegant and exciting Imaginary Dances by William Duckworth.
THE PROGRAM
R. ANDREW LEE
performs
Eva-Maria Houben – Go and Stop
Paul A. Epstein – Changes 3, Changes 6, Drawing 6
Philip Glass – Etude Nos. 2, 5, and 6
William Duckworth – Imaginary Dances
ABOUT THE ARTIST
Pianist R. Andrew Lee is one of the foremost interpreters of minimal music. He has been described as having "consistently impressive solo releases" (New York Times), and his CD, Eva-Maria Houben: Piano Music, was chosen by Alex Ross in the New Yorker as one of the Top 10 Classical Recordings of 2013. He has performed in a number of venues dedicated to experimental music around the world, including the STUK Arts Centre (Belgium), Cafe OTO (London), ISSUE Project Room (New York) and Gallery345 (Toronto). He has also been invited to speak and perform at music departments known for their exploration of the avant-garde such as the University of Huddersfield and the California Institute of the Arts. Lee currently teaches at Regis University in Denver, Colorado, and was most recently Artist-in-Residence at Avila University.
ABOUT THE VENUE
The Biello Martin Studio is the creative sanctuary and gallery of interdisciplinary artist Michael Biello and composer/musician Dan Martin. Biello creates operatic neo-classic crystal chandeliers, sensually-cascading metallic beads of light, and whimsical clay light sculptures. Martin is an award-winning composer and music producer and, with Biello, has created critically acclaimed musical theatre and performance pieces.
---