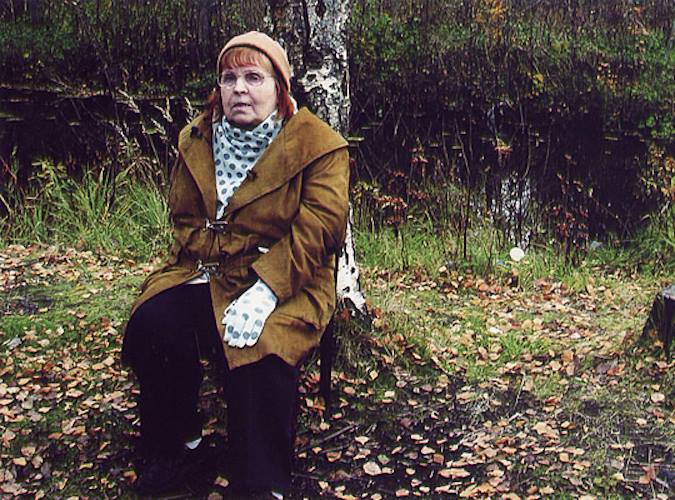 The Lady with the Hammer: The Music of Galina Ustvolskaya
---
Sunday - 8:00pm (ET)
February 12, 2017
University Lutheran
ABOUT THE EVENT
The Russian composer Galina Ustvolskaya (1919-2006) created some of the most severe, brutalist classical music of the 20th century. Favoring stark textures and unusual combinations of instruments– she never formally studied orchestration– her music unfolds in ruthlessly throbbing rhythms, angular melodic shards, and resonant caverns of silence. Though she mostly avoided programmatic depictions and favored abstract titles, her work provoked visceral reactions: the Dutch musicologist Elmer Schonberger called her "the lady with the hammer," while Ustvolskaya herself described her work as "music from the black hole." Aside from uncharacteristic pieces she wrote for public functions, her work was largely unperformed during her lifetime. Only in the 1980s did her relatively small body of work begin to be performed and recorded, and Ustvolskaya still remains largely unknown even among aficionados of 20th-century classical music. The Arcana New Music Ensemble is proud to present the music of this unique and powerful composer.
THE PROGRAM
Composition No. 1 (1970-71)
Emma Resmini, piccolo
Jay Krush, tuba
David Hughes, piano
Duet for Violin and Piano (1964)
Min Kim, violin
David Hughes, piano
Symphony No. 5, "Amen"(1989-90)
David Hughes, voice
Evan Ocheret, oboe
Tessa Ellis, trumpet
Jay Krush, tuba
Min Kim, violin
Eric Derr, percussion
Grand Duet for Cello and Piano (1959)
Tom Kraines, cello
Michael Tan, piano
Piano Sonata No. 6 (1988)
Michael Tan, piano
ABOUT ARCANA
Founded in 2016, the Arcana New Music Ensemble is a group of Philadelphia-based musicians dedicated to presenting interesting, beautiful, and unconventional music in interesting, beautiful, and unconventional places. Built on a flexible roster of 25 musicians, Arcana is able to perform a broad range of repertoire in numerous configurations. Arcana is a project of Bowerbird administered by Elizabeth Huston, Thomas Patteson, and Dustin Hurt.
---