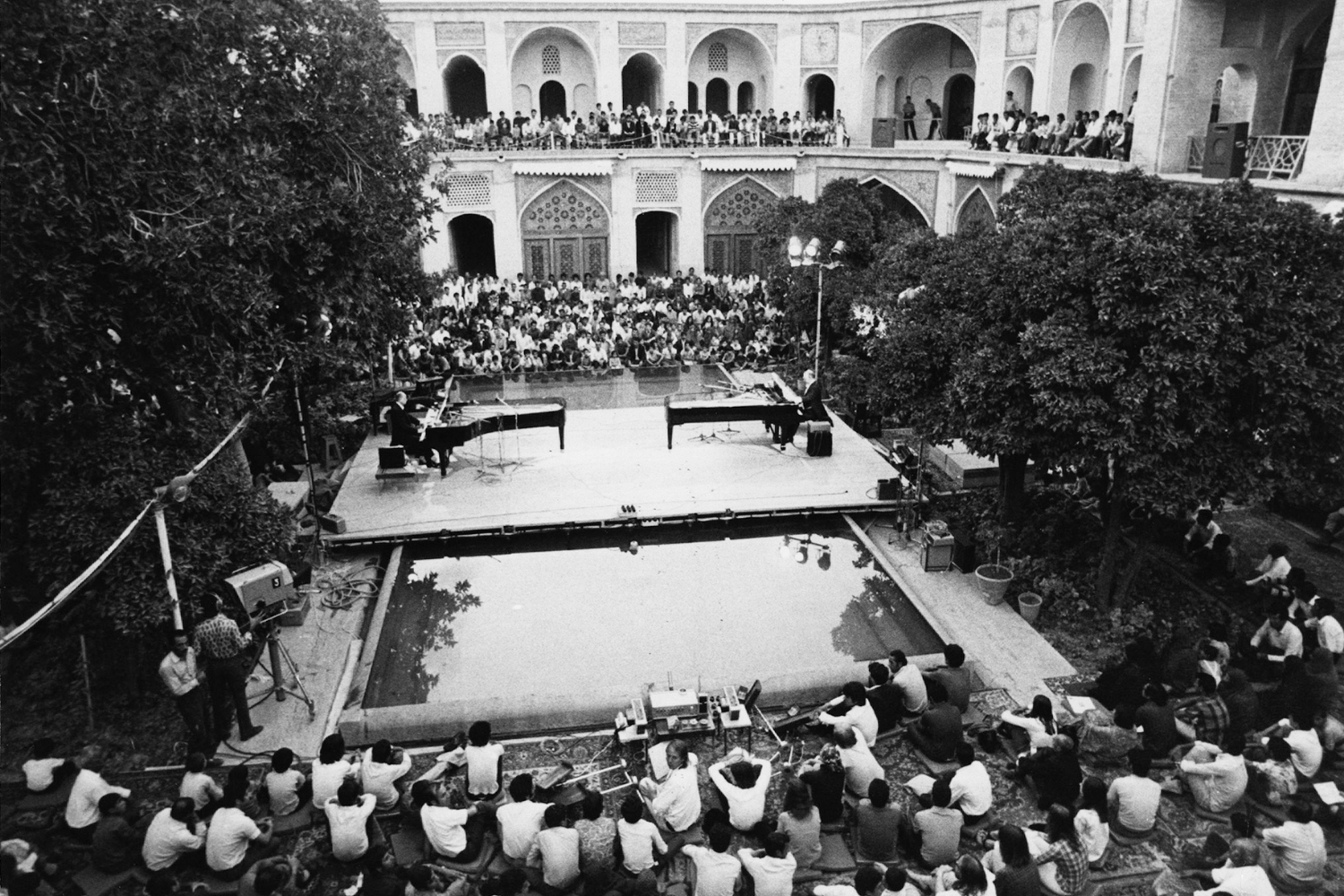 After Shiraz: Music from Exile and Diaspora
Beyond Borders - Program III
---
Wednesday - 7:00pm (ET)
March 16, 2022
Streaming Online
Pay what you wish
Get Tickets
Throughout its run, the Shiraz Festival was host to an array of contemporary classical and avant garde composers from Europe and the United States. Among them were Karlheinz Stockhausen, Iannis Xenakis, Olivier Messiaen, Bruno Maderna, John Cage, David Tudor, and Morton Feldman. A significant arts center, which was to include electronic music and recording studios, was planned as an outgrowth of the festival. While the complex politics of the Shah's regime and the approaching revolution brought these developments to an end, the festival had broad and lasting impacts on contemporary and experimental music in Iran. This program includes music by Iranian composers, several generations removed from the festival, all living in exile, whose work is an example of this enduring legacy.
---
This event is part of Beyond Borders: The Shiraz Festival
Pictured above: Mantra, for two Pianos, Karlheinz Stockhausen (composer), Alfons Kontarsky, Aloys Kontarsky (pianists) – Saray-e Moshir, 1972; Courtesy Stockhausen-Stiftung für Musik / Archaeology of the Final Decade Archives
---
PROGRAM
7:00pm: Conversation: (Live Webinar) Anahita Abbasi, Sepehr Pirasteh, and Dustin Hurt
8:00pm: Concert Program: Iranian Contemporary music performed by members of Arcana New Music Ensemble and pianist Layla Ramezan (Prerecorded, broadcast live)
Anahita Abbasi: Seven Impressions
Alize Rozsnyai – voice
Andy Thierauf – percussion
Farzia Fallah: Posht-e Hichestan
Nic Handahl – flute
Fozié Majd: Dialogue 88 no.3
Layla Ramezan – piano
Aida Shirazi: Longing for a Distant Memory
Molly Germer – violin
Sepehr Pirasteh: Rubáiyát, for Cello solo
Tom Kraines – cello
*All times are Eastern Standard Time (EST), UTC -5*
Admission to this online event is Free / Pay What You Wish. REGISTRATION IS REQUIRED. (Use ticket link). A link will be sent to you the day of the event.
---
ABOUT THE COMPOSERS
Anahita Abbasi (world citizen-1985) was born and raised in Iran. In 2005 she moved to Austria and pursued her undergrad at the University of music and performing Arts Graz, where she studied music theory with Clemens Gadenstätter and Christian Utz & composition with Beat Furrer and Pierluigi Billone; while working closely with Georges Aperghis, Franck Bedrossian, and Philippe Leroux. Since 2014, Abbasi is residing in San Diego, USA, and currently finishing her Ph.D. in composition under the supervision of Rand Steiger at the University of California San Diego. Anahita Abbasi's music has been commissioned and performed by distinguished soloists and ensembles such as Mahan Esfahani, Steven Schick, Vimbayi Kaziboni, Rebekah Heller, Sergej Tchirkov, Artyom kim, Ensemble Modern, International Contemporary Ensemble, and many more.
Born in Tehran, composer Farzia Fallah studied music, composition, music theory, and piano before moving to Germany in 2007. She has been awarded several composer residencies and has worked with ensembles such as Ensemble Aventure, Azione Improvvisa, Garage, Musikfabrik, New Babylon, oh-Ton, S201, Zafraan as well as Hypercube Quartet, Sonar Quartet and Roche/Zöllner Duo. She is a member of Kollektiv3:6Koeln, founder and artistic director of the project "Mind the gap – Music for horn & viola", member of tritonus e. V. and a member of Iranian Female Composer Association IFCA.
Born in 1938, Fozié Majd played the piano from a young age. She graduated from the University of Edinburgh, then moved to Paris, where she studied ethnomusicology at the Sorbonne. She then received a French government scholarship to study composition with Nadia Boulanger. During the 1970s, Majd undertook a major research project, classifying and recording the music from Iran's provinces, which was later published as 9 CDs. As programmer of the Shiraz Arts Festival between 1972 and 1978, she had an international platform to introduce Iranian musicians to a wide international audience. Following the Iranian revolution, she remained in Iran, but stopped composing for nine years. Her film scores for Iranian director's Fereydoun Rahnema's Siavash in Persepolis (1965) and Iran's Son is Unaware of His Mother (1973) received awards a the Locarno International Film Festival. Dialog 88 consists of three movements, the third is in free form, with bar lines dividing the different sections. The reverberations of the tone clusters divulge the intended harmonic combinations, rewarding careful, intent listening.
Born and raised in Tehran, Iran, Aida Shirazi is a Ph.D. student in composition at UC Davis, and she works with Pablo Ortiz. Shirazi's music is described as "well-made" and "affecting" by The New Yorker. She holds her B.A. in classical piano from Tehran University of Art (Iran), and her B.M. in music composition and theory from Bilkent University (Turkey). She studied santoor (traditional Iranian dulcimer) with Parissa Khosravi Samani.Shirazi is the winner of Diaphonia and XelmYa+, ACIMC and Bilgi New Music Festival calls for scores. Her music has been featured in MATA, Klasik Keyifler, Sesin Yolculugu, Young Composers, Young Performers festivals in the United States and Europe, and performed by Andrew McIntosh, Lucy Fitz Gibbon, Ryan McCullough, Alexa Renger, Ellen Jewett, Empyrean Ensemble, FOM (The Friends of MATA) and Bilkent Symphony Orchestra. She has attended workshops with Interface Ensemble (2013) and Yurodny Ensemble (2016).Her music for solo instruments, voice, ensemble, orchestra and electronics is often influenced by literature, language, and Iranian classical music.
Sepehr Pirasteh (b. 1993) is a composer and conductor born and raised in Shiraz, Iran. His compositions draw on Persian classical and folk as well as contemporary classical music vocabularies to express his concerns and fears about the political and social realities of the world we are living in. Sepehr's works have been performed by ensembles such as Argus String Quartet, PRISM saxophone quartet, Pushback Ensemble, Unheard-of Ensemble, Orquestra Criança Cidadã, Hole in the floor, fivebyfive, and members of the Fifth House Ensemble. Sepehr's music has been performed in Argentina, Brazil, Iran, and the United States. As a conductor, he has been focusing on premiering new music written by young composers. Sepehr has served as the assistant conductor of the CMU Symphony Orchestra, director of the CMU New Music Ensemble, Pierrot Ensemble, Concert Orchestra, and Vintage community orchestra in Mount Pleasant, Michigan. In 2020 he started serving as the director of Temple Composers' Orchestra (TCO). Sepehr is currently based in Philadelphia and pursuing his Ph.D. in composition at Temple University.
ABOUT THE PERFORMERS
Founded in 2016, the Arcana New Music Ensemble is a group of Philadelphia-based musicians dedicated to presenting interesting, beautiful, and unconventional music in interesting, beautiful, and unconventional places. Built on a flexible roster of 25 musicians, Arcana is able to perform a broad range of repertoire in numerous configurations. Composers featured in recent programs include Julius Eastman, Morton Feldman, Galina Ustvolskaya, Pauline Oliveros, Tom Johnson, Moondog, and James Tenney. Arcana has performed at the Philadelphia Museum of Art, Fleisher Art Memorial, The Rotunda, The Kitchen (NYC), and collaborated with Variant Six, Prometheus Chamber Orchestra, and Pig Iron Theater Company.
For many years, Iranian pianist Layla Ramezan has been searching for and creating links between her Persian heritage and the contemporary music that is a part of her daily life. As a concert pianist, Layla performs regularly in France and Switzerland, as well as in many places further afield. She has recently appeared in recitals at the Collège des Bernadins in Paris, Carnegie-Mellon University in Pittsburgh, Princeton University, Piano Salon Christophori in Berlin,Victoria Hall in Geneva, Royal Irish Academy in Dublin, Aga Kahn Museum in Toronto, Roodaki Hall in Tehran, Hafez Hall in Shiraz, and at major festivals such as the Athénéennes in Geneva, the Schubertiade in Sion,Festival Crans-Montana in Switzerland et Bari Piano Festival and Alba Music Festival in Italy. Layla's sound, her phrasing, her sensitivity to rhythm and a refined interpretation are the feature qualities of her piano playing. Her unique point of view has been formed by the intersection of two cultures, in both of which she feels comfortable. Layla is continually searching for new ways to express herself by allowing the oriental and occidental influences to inspire and complement each other.
---
This event is part of Beyond Borders: The Shiraz Festival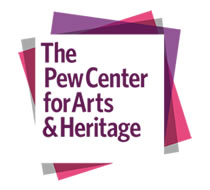 ---