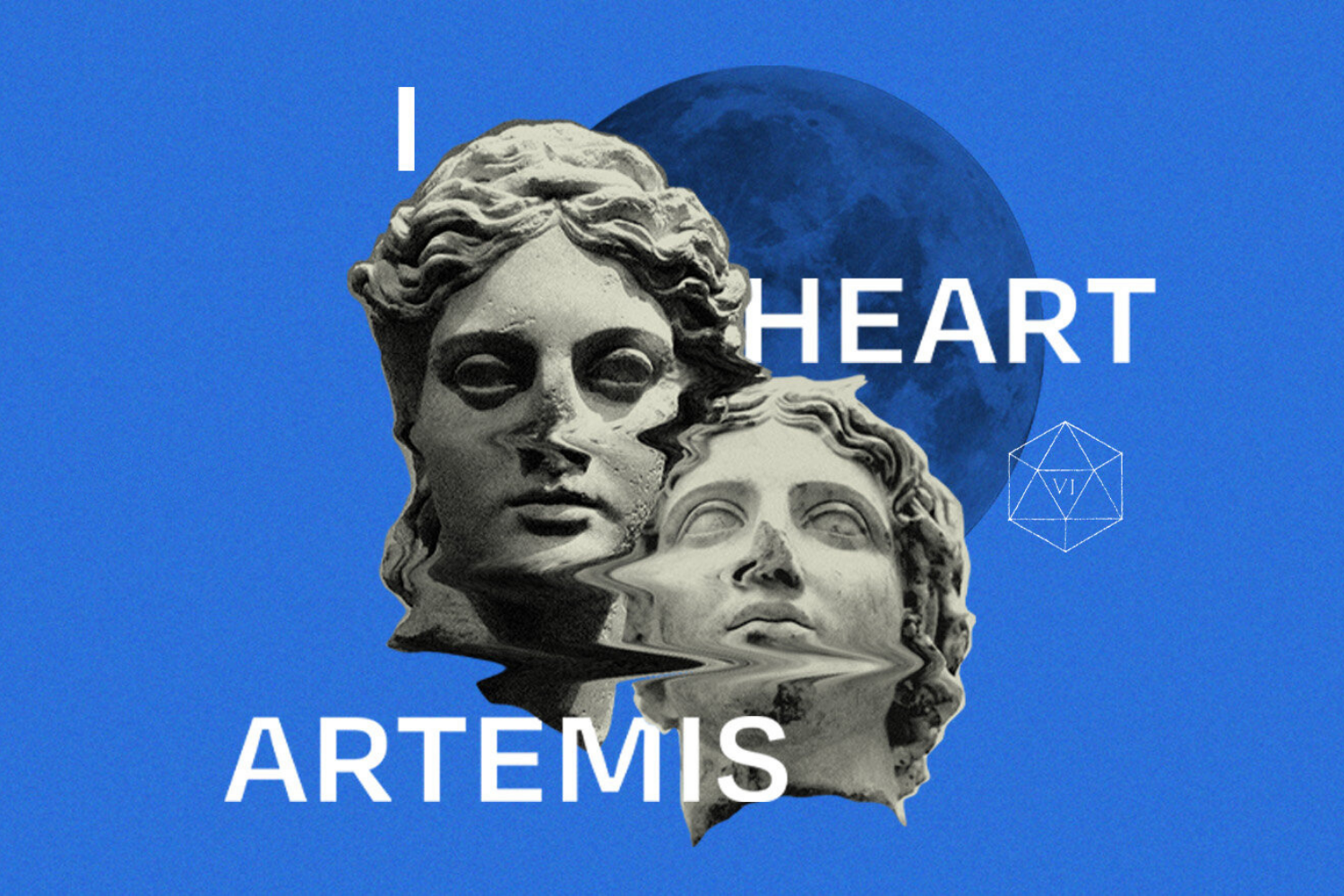 I Heart Artemis
Variant 6
---
Saturday - 8:00pm
January 8, 2022
Icebox Project Space
1400 N. American St Philadelphia PA 19122
+ Google Map
$15 – $35
Unfortunately, due to the current state of the ongoing public health crisis, the IN PERSON version of this concert previously planned for Saturday, January 8th has been cancelled.  We are currently working on plans for a virtual / online version of this program for a later date.  Details will be forthcoming.  Stay tuned.  

Bowerbird is pleased to present Variant 6 performing "I Heart Artemis", a new, evening-length work by Wally Gunn and Maria Zajkowski performed at the Ice Box.
In the time before time, Athena and Artemis meet, fall in love, and live a brief eternity of passion. But their paradise can't last. On earth, men wage war, indulge their lusts, and exploit the land. Athena and Artemis watch in horror as the world falls apart, and must unite to defend what cannot defend itself. Is time running out? The deities are watching.'I heart Artemis' is a story about a mythological love and a very real crisis, which asks the most pressing questions about humanity's future.
---
This is an "in person" event. All those attending must show proof of COVID 19 vaccination status (vaccination card or legible photo on your smartphone, plus photo ID) and wear a mask during the entirety of the event. There will be no exceptions to this policy. Capacity will be limited – advanced tickets are strongly encouraged.
For this performance members of Variant 6, who are vaccinated, will be performing unmasked. The performers will be 12 feet away from audience seating
---
ABOUT THE ARTIST
Variant 6 is a virtuosic vocal sextet that explores and advances the art of chamber music in the twenty-first century. The ensemble's work includes concertizing throughout the United States, commissioning substantial new works, collaborating closely with other ensembles, and educating a new generation of singers and composers. Variant 6 believes that the process of compromise achieved from the diversity of opinion and specialty of its six individual artists can create deeply impactful experiences for its audiences, collaborators, and students.
---