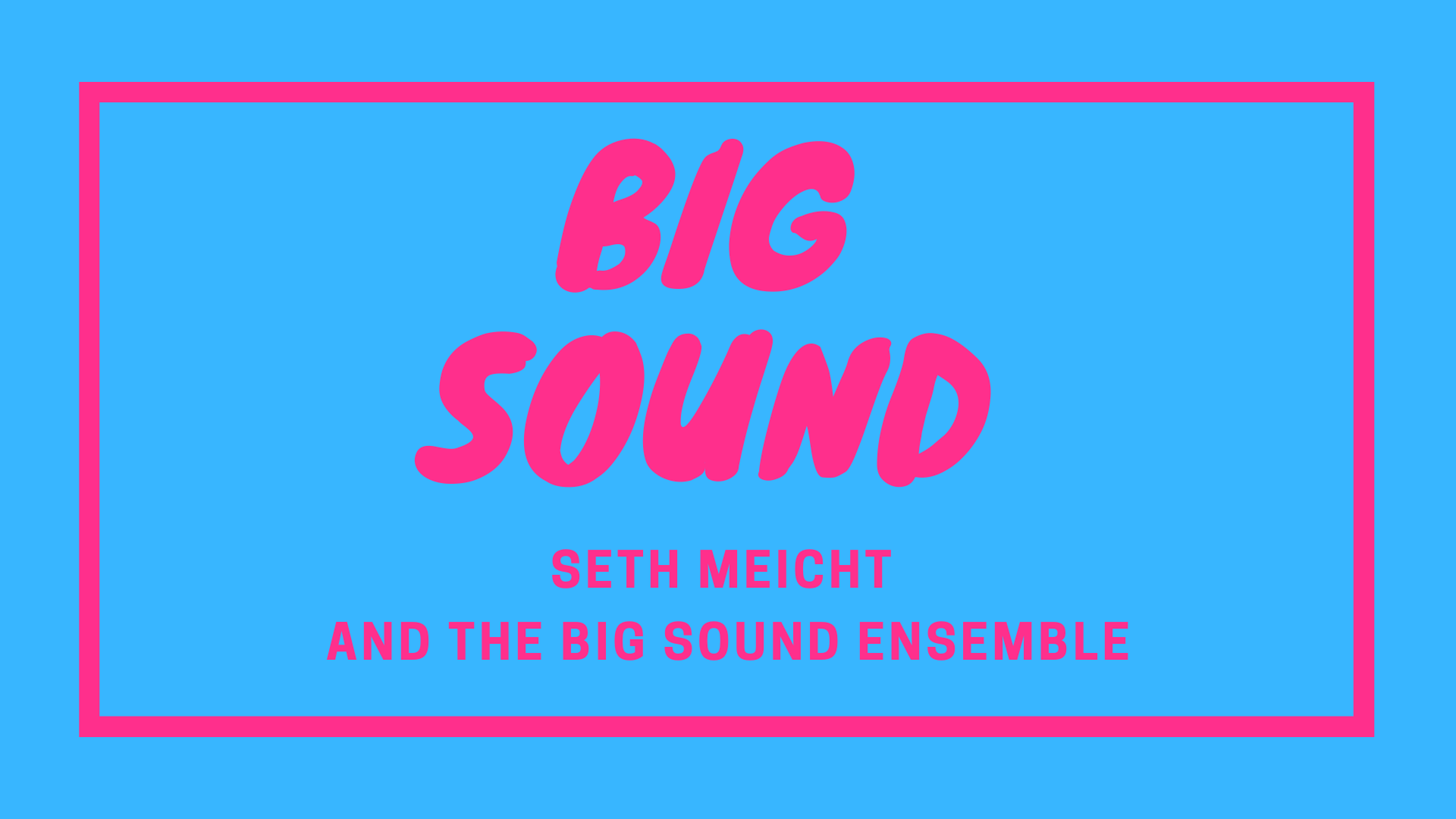 BIG SOUND
---
Saturday - 8:00pm (ET)
September 19, 2009
Caplan Hall, Terra Building University of the Arts
$10
SETH MEICHT and the Big Sound Ensemble
Darius Jones, alto
Seth Meicht, tenor
Charles Evans, baritone
Aaron Meicht, trumpet
Herb Robertson, trumpet
Steve Swell, trombone
Adam Lane, bass
Mike Pride, drums
Bowerbird presents, in conjunction with the University of the Arts School of Music, a live concert, to be recorded by CIMP Records for a future release, of Seth Meicht and the Big Sound Ensemble.
Seth Meicht is a saxophonist and composer based in New York City. His current projects include Seth Meicht and the Big Sound Ensemble, an eight-piece band that John Sharpe from All About Jazz called "…one of the highpoints of the [Vision] Festival." The band is scheduled to record a live CD in the fall for CIMP Records. In addition to the Big Sound Ensemble Seth leads a trio and quartet with recordings on CIMP, Cadence Jazz Records, Scrapple Records, and Utech Records.
Other recent recordings include Locked and Loaded: Live at the Blue Note, by Odean Pope and his Saxophone Choir, of which Seth has been a member for the last four years. Seth has also performed at The Montreal Jazz Festival, The Vision Festival, The Kimmel Center, and The Tea Lounge among other venues.
Seth studied saxophone in Philadelphia at the University of the Arts and has shared ideas and the stage with such luminaries as Odean Pope, Byard Lancaster, Ron Kerber, Joe Lovano, Michael Brecker, Bobby Zankel, Steve Swell, and James Carter.
HIGH ABOVE
With a skyline view, Avenue of the Arts address and visionary design, the University of the Arts Caplan Center for the Performing Arts is a sought-after destination in Philadelphia. Opened in September 2008, the $7 million, 22,000-square-foot performing arts venue is on the 16th and 17th floors of the University's Terra Hall on the corner of South Broad and Walnut Streets. The Caplan Center provides the newly named Brind School of Theater Arts with a 130-seat recital hall, a 100-seat black box theater, green room and dressing room space, state-of-the-art recording equipment, and classrooms for the theater and music programs
---