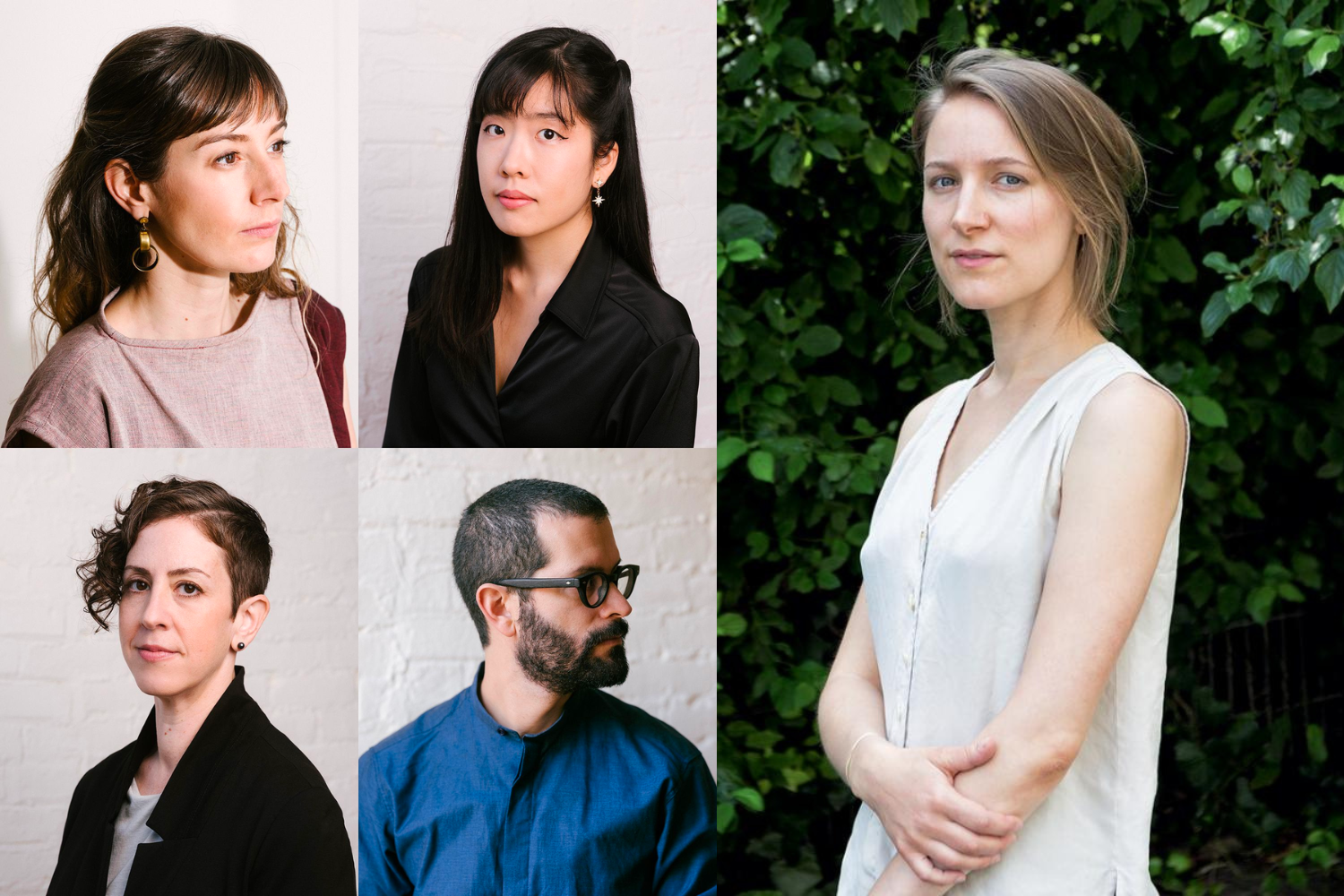 Catherine Lamb's "Curvo Totalitas"
Yarn/Wire
---
Friday - 8:00pm (ET)
December 2, 2022
University Lutheran
3637 Chestnut Street Philadelphia PA 19104
+ Google Map
$12 – $20
Get Tickets
Bowerbird is pleased to present Yarn/Wire performing the Philadelphia premiere of Catherine Lamb's "Curvo Totalitas". On the score, Lamb describes the piece: "Synthesizer musicians play their material (which are filtered partials of the percussion recordings) in an unforced manner. Melodic contours unfold slowly, relative to the total time. Tones in contours may occassionally be articulated more than once to discover a well situated phase relation in a given moment. Tonal development consists of blurring together to form harmonic densities from melodic contours, more isolated highlighting aggregates, as well as lingering sustain points being collected and released. Responsiveness and resonance is depending upon the width of the filter around particular partials in time. Shiftings are very gradual."
---
PROGRAM
Catherine Lamb: Curvo Totalitas (2017 version)
for 2 synthesizers, steel sheet, tam tam
---
ABOUT THE ARTISTS
Catherine Lamb (b. 1982, Olympia, WA. U.S.) is an active composer exploring the interaction of tone, summations of shapes and shadows, phenomenological expansions, the architecture of the liminal (states in between outside/inside), and the long introduction form. She began her musical life early, later abandoning the conservatory in 2003 to study Hindustani music in Pune, India. She received her BFA in 2006 under James Tenney and Michael Pisaro at CalArts in Los Angeles, where she first developed her research into the interaction of tone and continued to compose, teach, and collaborate with musicians (such as Laura Steenberge and Julia Holter on Singing by Numbers).

Yarn/Wire is a new music quartet dedicated to the promotion of creative, experimental new music in the US and abroad. Yarn/Wire achieves this by supporting composers and audiences through live performances, educational activities, and large-scale collaborative projects. The ensemble is devoted to expanding the representation of composers including but not limited to those who identify as women, LGBTQIA+, Black, African, Indigenous, Latina(o)(x), Asian, or Arab so that it might better reflect our communities and amplify their full creative potential.
---
HEALTH & SAFETY
This is an "in person" event.   In consideration of the ongoing pandemic and the safety of those in our community, Bowerbird is requiring all audience members, staff, and performers to wear a mask while inside the venue (please note that musicians will have the option to perform without masks once on stage).
---
---