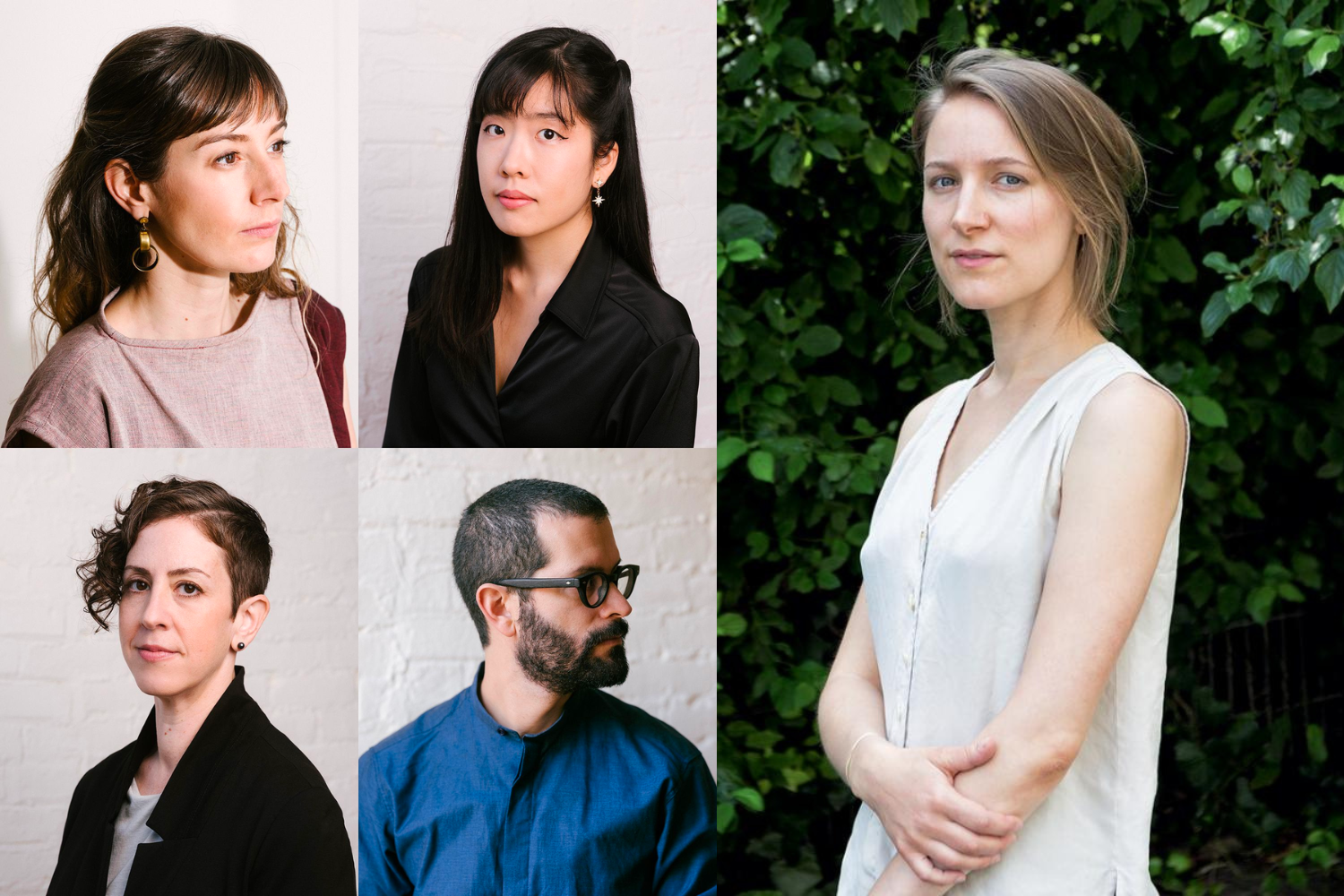 Catherine Lamb's "Curvo Totalitas"
Yarn/Wire
---
Friday - 8:00pm (ET)
December 2, 2022
University Lutheran
$12 – $20
Get Tickets
Bowerbird is pleased to present Yarn/Wire performing the Philadelphia premiere of Catherine Lamb's "Curvo Totalitas". On the score, Lamb describes the piece: "Synthesizer musicians play their material (which are filtered partials of the percussion recordings) in an unforced manner. Melodic contours unfold slowly, relative to the total time. Tones in contours may occassionally be articulated more than once to discover a well situated phase relation in a given moment. Tonal development consists of blurring together to form harmonic densities from melodic contours, more isolated highlighting aggregates, as well as lingering sustain points being collected and released. Responsiveness and resonance is depending upon the width of the filter around particular partials in time. Shiftings are very gradual."
---
PROGRAM
Catherine Lamb: Curvo Totalitas (2017 version)
for 2 synthesizers, steel sheet, tam tam
---
ABOUT THE ARTISTS
Catherine Lamb (b. 1982, Olympia, WA. U.S.) is an active composer exploring the interaction of tone, summations of shapes and shadows, phenomenological expansions, the architecture of the liminal (states in between outside/inside), and the long introduction form. She began her musical life early, later abandoning the conservatory in 2003 to study Hindustani music in Pune, India. She received her BFA in 2006 under James Tenney and Michael Pisaro at CalArts in Los Angeles, where she first developed her research into the interaction of tone and continued to compose, teach, and collaborate with musicians (such as Laura Steenberge and Julia Holter on Singing by Numbers).

Yarn/Wire is a New York-based percussion and piano quartet (Sae Hashimoto and Russell Greenberg, percussion; Laura Barger and Julia Den Boer, pianos) dedicated to the promotion of creative, experimental new music. The ensemble is admired globally for the energy and care it brings to performances of today's most adventurous music, and New York Classical Review states that "Yarn/Wire may well be the most important new music ensemble on the classical scene today." Founded in 2005, the ensemble seeks to expand the representation of composers so that it might begin to better reflect our communities and their creative potential. Yarn/Wire has performed internationally at festivals including the Lincoln Center, Edinburgh International, Rainy Days (Luxembourg), Ultima (Norway), Festival 20/21 (Belgium), Contemplus (Prague), and Wien Modern (Austria) Festivals, Shanghai Symphony Orchestra Hall, Dublin SoundLab, Monday Evening Concerts (Los Angeles), Brooklyn Academy of Music, and New York's Miller Theatre. Their numerous commissions include works from composers such as Annea Lockwood, Enno Poppe, Michael Gordon, George Lewis, Ann Cleare, Catherine Lamb, Tyshawn Sorey, Peter Evans, Alex Mincek, Thomas Meadowcroft, Misato Mochizuki, Sam Pluta, Tyondai Braxton, Kate Soper, and Øyvind Torvund. The ensemble enjoys collaborations with genre-bending artists such as Tristan Perich, Ben Vida, Mark Fell, Sufjan Stevens, and Pete Swanson. Through the Yarn/Wire International Institute and Festival, plus other educational residencies and outreach programs, the quartet works to promote not only the present but also the future of new music in the United States. Their ongoing commissioning series, Yarn/Wire/Currents, serves as an incubator for new experimental music. Yarn/Wire has recorded for the WERGO, Kairos, New Amsterdam, Northern Spy, Shelter Press, Distributed Objects, Black Truffle, Populist, and Carrier record labels in addition to maintaining their own imprint. For more information, please visit www.yarnwire.org.
---
HEALTH & SAFETY
This is an "in person" event.   In consideration of the ongoing pandemic and the safety of those in our community, Bowerbird is requiring all audience members, staff, and performers to wear a mask while inside the venue (please note that musicians will have the option to perform without masks once on stage).
---
---