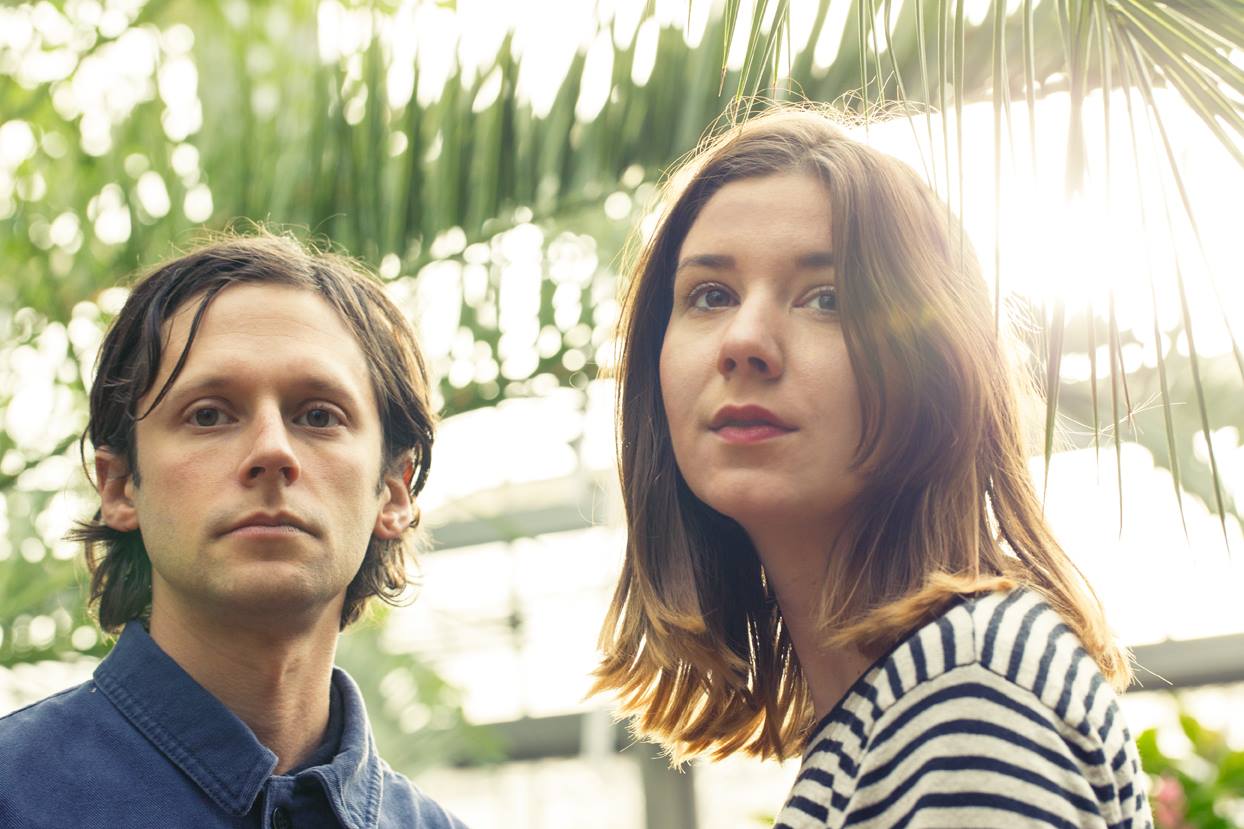 Chris Forsyth & The Solar Motel Band + Horse Lords + Mind Over Mirrors
---
Friday - 8:00pm (ET)
February 6, 2015
Johnny Brenda's
Bowerbird is excited to present this triple bill featuring Philadelphia's Chris Forsyth & The Solar Motel Band, Baltimore's Horse Lords, and the Chicago duo Mind Over Mirrors. Forsyth's SOLAR MOTEL BAND is touring in support of its recent release Intensity Ghost, released October 2014 on No Quarter. This is the first studio release by Chris Forsyth & the Solar Motel Band, the new group that the Philadelphia-based guitarist assembled in the wake of his critically acclaimed 2013 solo record Solar Motel. Intensity Ghost has been described as career-defining statement of purpose and a virtual history tour of late 20th century electric guitar, touching on widescreen psychedelia, art rock, the late-70's New York scene, and the melting pot of early 90's underground bands, but writing a whole new chapter, unforeseen by most in 2014. It turned up on many year ends lists (Uncut [#34], New Yorker, etc).
Solar Motel Band website – http://thechrisforsyth.com/
Solar Motel Band audio – http://soundcloud.com/solar-motel-band
Grafting the relentless repetitions of modern minimalism onto the propulsive engine of rock and roll, Baltimore's HORSE LORDS create an ecstatic forward thrust that is pushed, pulled, and turned in on itself by dueling polyrhythms curving endlessly past one another. The resulting sound is at once tightly interwoven and threatening to fly apart, making their live performance a spellbinding and utterly thrilling experience. Their latest record, Hidden Cities, showcases this visceral approach to live performance, as well their interest in crafting studio compositions that pull apart and reassemble the constituent parts of the music into more abstract forms. The Washington Post recently described Hidden Cities as, "clever, vibrant, like the opposite of homework", while Adhoc.fm said it's an "album that functions as much as a conceptual magic eye puzzle as a groovy, highly listenable specimen of rhythmic innovation."Notably, both publications named it one of the best albums of 2014.
Horse Lords website – http://horselords.tumblr.com
Horse Lords audio – http://horselords.bandcamp.com
MIND OVER MIRRORS, the evolving project of Jaime Fennelly and more recently, Haley Fohr of Circuit des Yeux, deploys modest acoustic constituent materials, an Indian pedal harmonium and the human voice, to produce roiling, meditative music that both simulates the swells and troughs of synthesized electronics and conjures the ceaseless rhythms of tidal surges. While we can point out referential sonic compass points, G.I. Gurdjieff's harmonium improvisations; certain particularly harmonically viscous recordings of Sacred Harp singers; Edward Artemiev's soundtracks to Tarkovsky films in its prayerful patience, its simultaneously formal and folk aspects, and its unabashed (if intermittently anxious) beauty, it doesn't sound much like anything else being made today. While Mind Over Mirrors emerged along a decidedly solo axis, Fennelly's friend Haley Fohr joined in late 2014, supplementing his solitary reeling with her incantatory singing and contributing a new textual dimension with her occasional, elliptical lyrics.
Mind Over Mirrors website – http://www.mindovermirrors.com
Mind Over Mirrors audio – http://www.soundcloud.com/mindovermirrors
Mind Over Mirrors video – http://vimeo.com/88915833
---