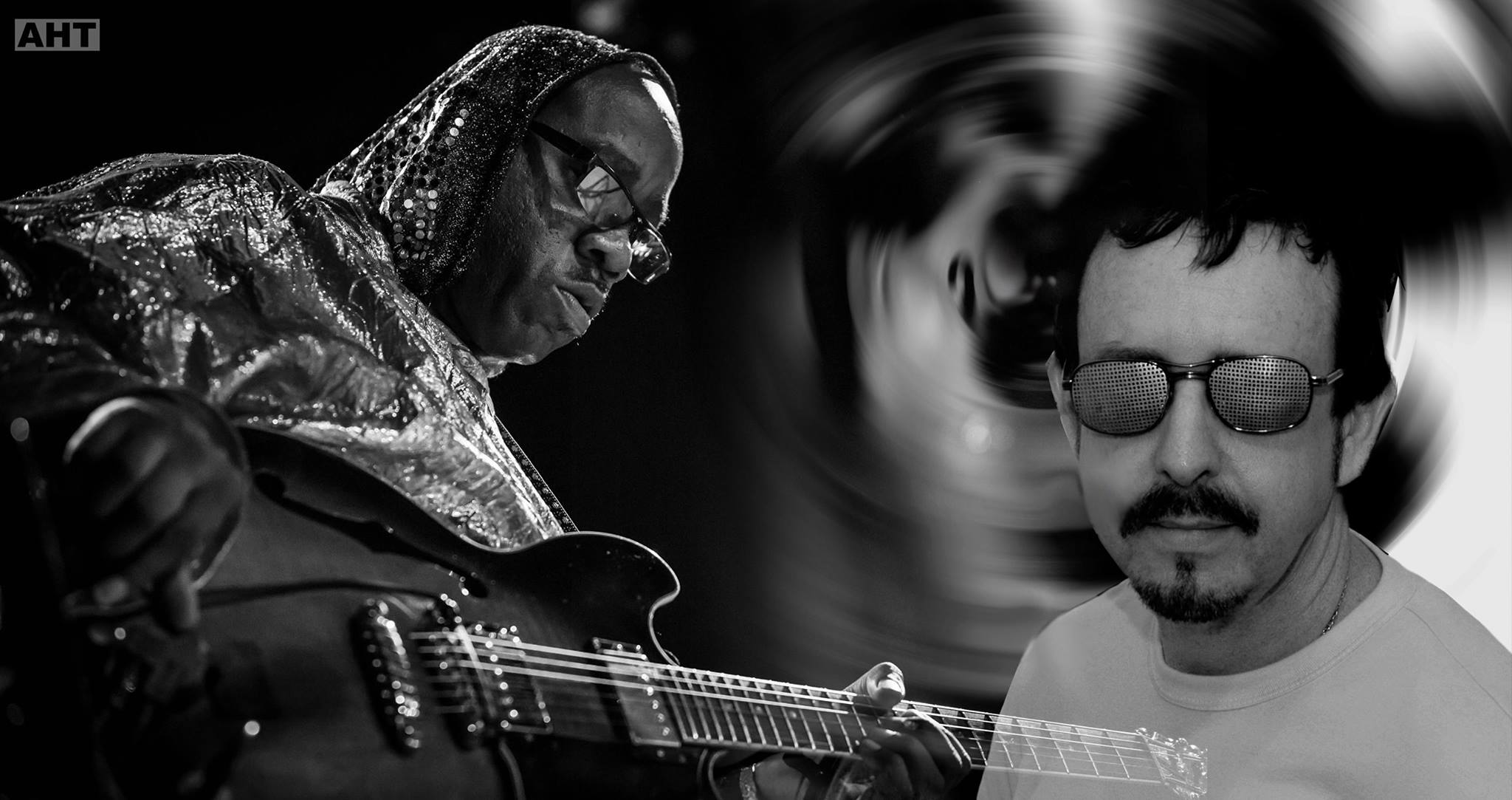 DDMS11: Moor Mother and Outside Outsiders
---
Sunday - 8:00pm (ET)
July 31, 2016
5th and Market St
$27
Bowerbird and Sebastian Petsu are pleased to welcome Moor Mother and Outside Outsiders (Kevin Diehl and D.Hotep) to the Double Decker Music Series. Join us on Sunday, July 31st, at 8:00 p.m. (rain date, August 1st) for a unique and intimate mobile concert experience on an open-top double-decker bus. Before, between, and after the music, tour guide Sebastian Darkly Petsu will share dry wit and history about the City of Brotherly Love and Sisterly Affection.
ABOUT THE ARTISTS
Camae Ayewa is an interdisciplinary artist based in Philadelphia. A musician performing under the name Moor Mother, she has toured in Europe and the U.S., and has performed at numerous festivals, colleges and universities sharing the stage with King Britt, Islam Chipsy, and Claudia Rankine. A soundscape artist with work featured at Samek Art Museum, Metropolitan Museum of Art Chicago, and Everson Museum of Art, Camae is also a singer in punk band The Mighty Paradocs. Camae is co-founder and organizer of Rockers! Philly, a 10-year long running event series and festival focused on marginalized artists. As a workshop facilitator she works with youth centered programs, non profits and shelters. As a curator of fundraising events, Camae has worked with and serves on the board of Girls Rock Philly, and is assistant coordinator of The Afrofuturist Affair, Philadelphia's premiere afrofuturism organization. Camae is also a poet and author of the forthcoming poetry book Fetish Bones and is an avid zinemaker and collector. She is a member of Black Quantum Futurism Collective, which released its first book, Black Quantum Futurism theory and practice Vol. 1. and has been featured at the Schomburg Center, as well as presented installations at the Rebuild Foundation and Temple Contemporary at Tyler School of Art.
http://soundcloud.com/moor-goddess
http://blackquantumfuturism.bandcamp.com
Outside Outsiders – Kevin Diehl and D.Hotep initially met, during the mid 1990s, as participants in vibraphonist Khan Jamal's avant-garde music project, the Phila. Jazz Composers' Forum. From that point, Kevin has gone on to found and produce several albums of his ongoing Lukumi-percussion/avant-garde jazz hybrid project Sonic Liberation Front, while Hotep co-ran the ensemble JazGuardian, performed & produced music with Rogi Kenyatta's La Tumba, and has toured & recorded with Sun Ra's Arkestra, under the direction of Marshall Allen for 15 years.
http://soundcloud.com/kevindiehl
http://sonicliberation8.com
http://soundcloud.com/akimboresearcher
http://musicians.allaboutjazz.com/dhotep
EVENT DETAILS
Boarding begins at 7:45pm at the northeast corner of 5th and Market Streets by the Wells Fargo building.
THE BUS LEAVES AT 8PM SHARP. It's a mobile event, so you can't show up late or the venue will be gone! The event finishes up back where we started at 10pm.
As an incentive to show up on time, our sponsor Little Baby's Ice Cream, will be providing FREE ICE CREAM SANDWICHES for the first 15 guest on board. So get there early!
This event is 21+ and BYOB (but please, no glass, and remember there is no restroom on the bus).
$27 per person. Advance tickets only. There will be no walk-up sales. Only 30 seats are available and this event will sell out. (All previous Double Decker Music Series events have!) So please, don't sleep on it.
If it looks like rain, the event will be held the following day, Monday August 1st at 8pm. A message will be sent out by 5pm on the day of the event letting ticket-holders know about the rescheduling.
---