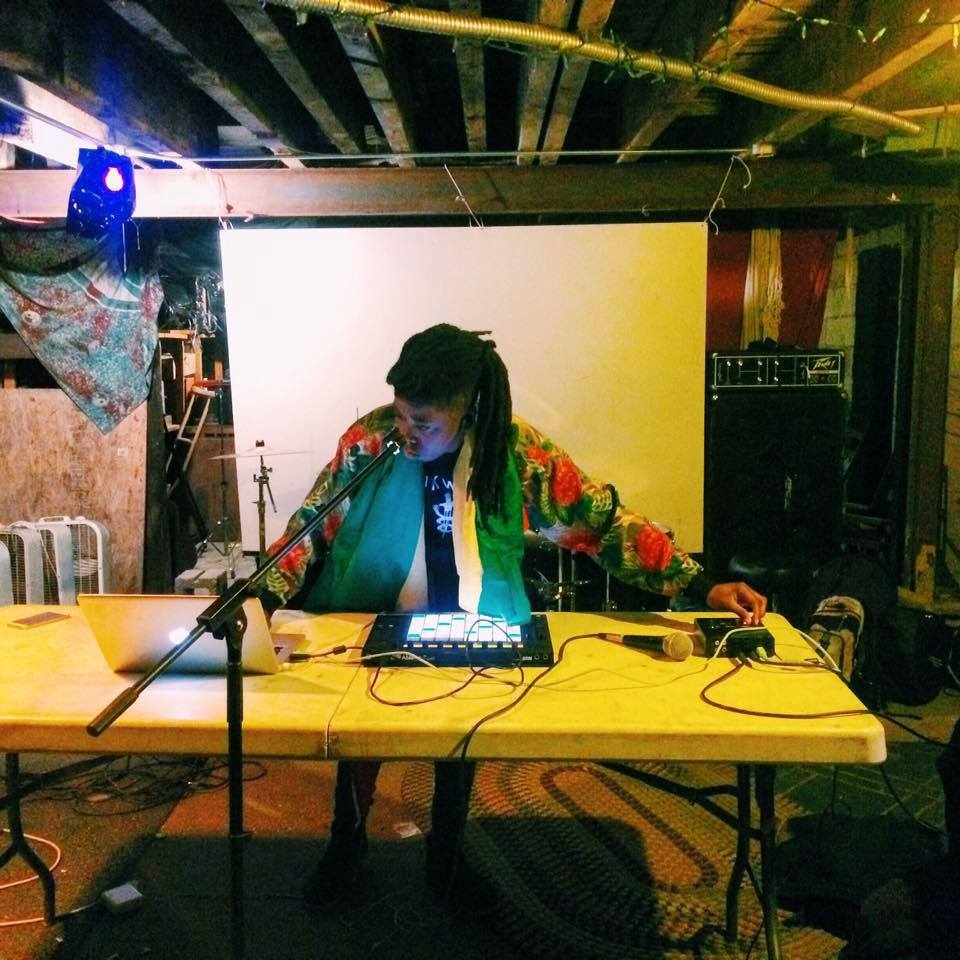 DDMS13: Emily Bate and Kilamanzego
---
Sunday - 8:00pm (ET)
September 18, 2016
5th and Market St
$27
Bowerbird and Sebastian Petsu are pleased to welcome Emily Bate and Kilamanzego to the Double Decker Music Series. Join us on Sunday, September 18th, at 8:00 p.m. (rain date, September 19th) for a unique and intimate mobile concert experience on an open-top double-decker bus. Before, between, and after the music, tour guide Sebastian Darkly Petsu will share dry wit and history about the City of Brotherly Love and Sisterly Affection.
ABOUT THE ARTISTS
Emily Bate is a singer, composer and harmony fanatic working in music and theater. Recent projects include surrealist musical A Ride On The Irish Cream; choral theater piece Going Down Mount Moriah; a series of "zingles" (zine + single) combining writing and music; and acoustic chamber-math duo Jonagold.
http://emilybate.com
http://bandcamp.emilybate.com
Kilamanzego – a name that originated as part joke and part need to express her family's immigrant culture, her music is always bending genre to fit her experimentation quirks. In her early teens she got hooked on playing bass, guitar, and other instruments which led to her excitement to craft beats, a journey that started in winter of 2014. She's inspired by everything from the amount of heart and soul J-Dilla put into his work to early Ta-Ku beat battle demos. The style is generally glitchy, melodic, odd rhythms and whatever else catches her mood. Currently she is working on a debut EP and future collabs with local talents DJ John Morrison and Moor Mother Goddess.
http://soundcloud.com/zeegystardust
http://www.facebook.com/zeegystardust
EVENT DETAILS
Boarding begins at 7:45pm at the northeast corner of 5th and Market Streets by the Wells Fargo building.
THE BUS LEAVES AT 8PM SHARP. It's a mobile event, so you can't show up late or the venue will be gone! The event finishes up back where we started at 10pm.
As an incentive to show up on time, our sponsor Little Baby's Ice Cream, will be providing FREE ICE CREAM SANDWICHES for the first 15 guest on board. So get there early!
This event is 21+ and BYOB (but please, no glass, and remember there is no restroom on the bus).
$27 per person. Advance tickets only. There will be no walk-up sales. Only 30 seats are available and this event will sell out. (All previous Double Decker Music Series events have!) So please, don't sleep on it.
If it looks like rain, the event will be held the following day, Monday September 19th at 8pm. A message will be sent out by 5pm on the day of the event letting ticket-holders know about the rescheduling.
---