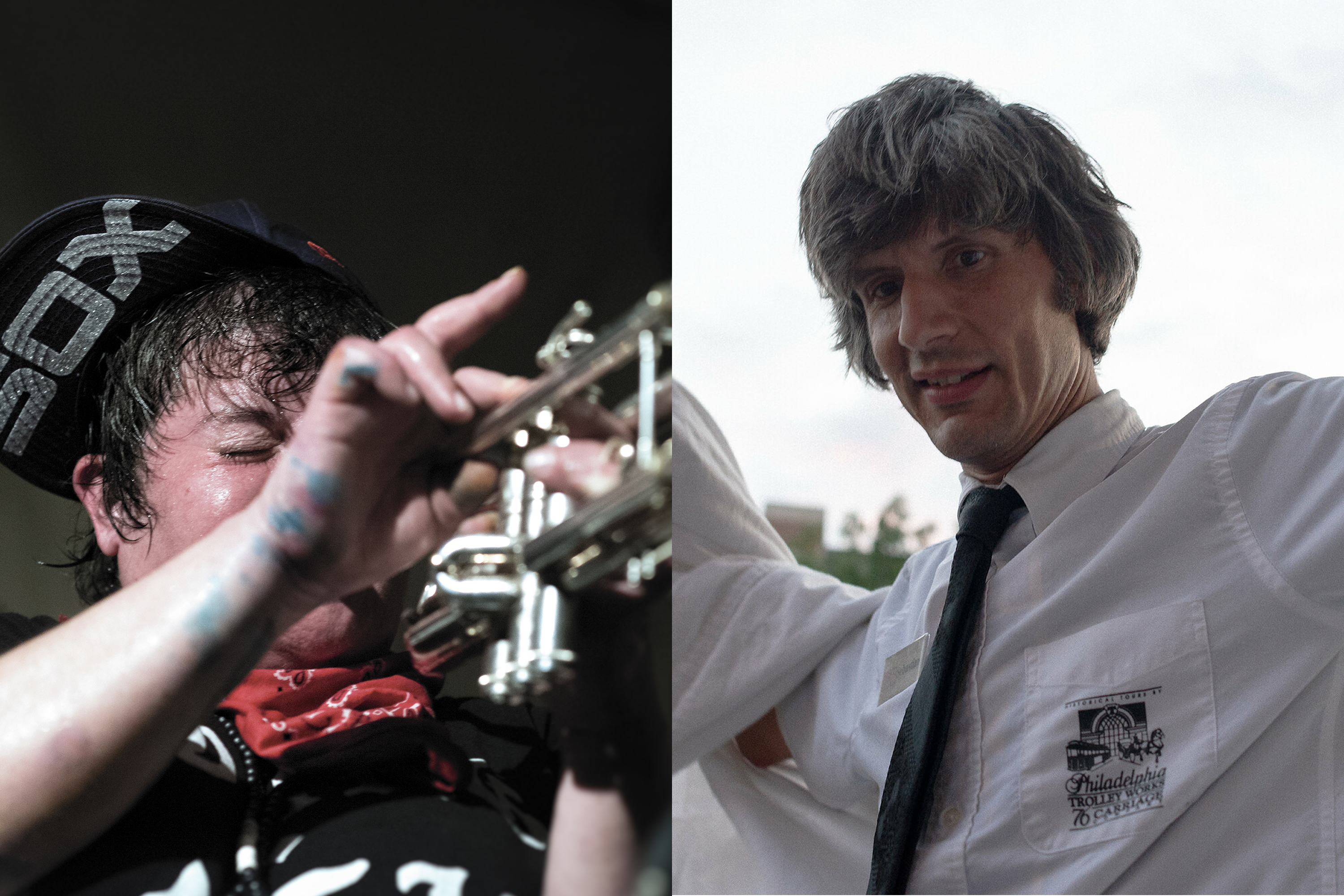 Jaimie Branch and Sebastian Petsu
Double Decker Music Series
---
Sunday - 8:00pm (ET)
July 28, 2019
5th and Market St
$30
Get Tickets
Bowerbird and Sebastian Petsu are pleased to present Double Decker Music Series 21 (DDMS21) featuring Jaimie Branch and Sebastian Petsu. The Double Decker Music series is a unique, intimate mobile concert experience on an open-top double-decker bus. Each evening features live music performances in an urban setting paired with a guided tour of Philadelphia's attractions. The Double Decker Music Series is hosted by Sebastian Petsu, a Philadelphia tour guide on buses and on foot since 2005. His love of both Philadelphia's music and history inspired him to combine the two in a unique way.
This event is part of the Double Decker Music Series 2019
---

DOUBLE DECKER MUSIC SERIES 2019 Teaser

JAIMIE BRANCH
A mainstay of the Chicago jazz scene and an active recent addition to the New York scene, Jaimie Branch is an avant-garde trumpeter known for her "ghostly sounds," says The New York Times, and for "sucker punching" crowds straight from the jump off, says Time Out. Her classical training and "unique voice capable of transforming every ensemble of which she is a part" (Jazz Right Now) has contributed to a wide range of projects not only in jazz but also punk, noise, indie rock, electronic and hip-hop. Branch's work as a composer and a producer, as well as a sideman for the likes of William Parker, Matana Roberts, TV on the Radio and Spoon, is all on display in her debut record Fly or Die – a dynamic 35-minute ride that dares listeners to open their minds to music that knows no genre, no gender, no limits.

SEBASTIAN (DARKLY) PETSU
Sebastian (Darkly) Petsu makes sound art centered on live manipulation of cassettes, the components used to play them, and controlled microphone feedback. In his sonic work. he aims to create a combined sense of pulsing, swirling, and growling. For this event, Sebastian will be combining soundscaping with the dry-witted narration that has become his trademark as host of the Double Decker Music Series.
---

EVENT DETAILS
Boarding begins at 7:45pm at the northeast corner of 5th and Market Streets by the Wells Fargo building.
THE BUS LEAVES AT 8PM SHARP. It's a mobile event, so you can't show up late or the venue will be gone! The event finishes up back where we started at 10pm.
This event is ALL AGES (though not recommended for very young children) and BYO snacks and beverages (but please, no glass, and remember there is no restroom on the bus).
$30 per person. Advance tickets only. There will be no walk-up sales. Only 30 seats are available and this event will sell out. (All previous Double Decker Music Series events have!)
If it looks like rain, the event will be held on Monday, July 29th at 8pm. A message will be sent out by 4pm on the day of the event letting ticket-holders know about the rescheduling.
---