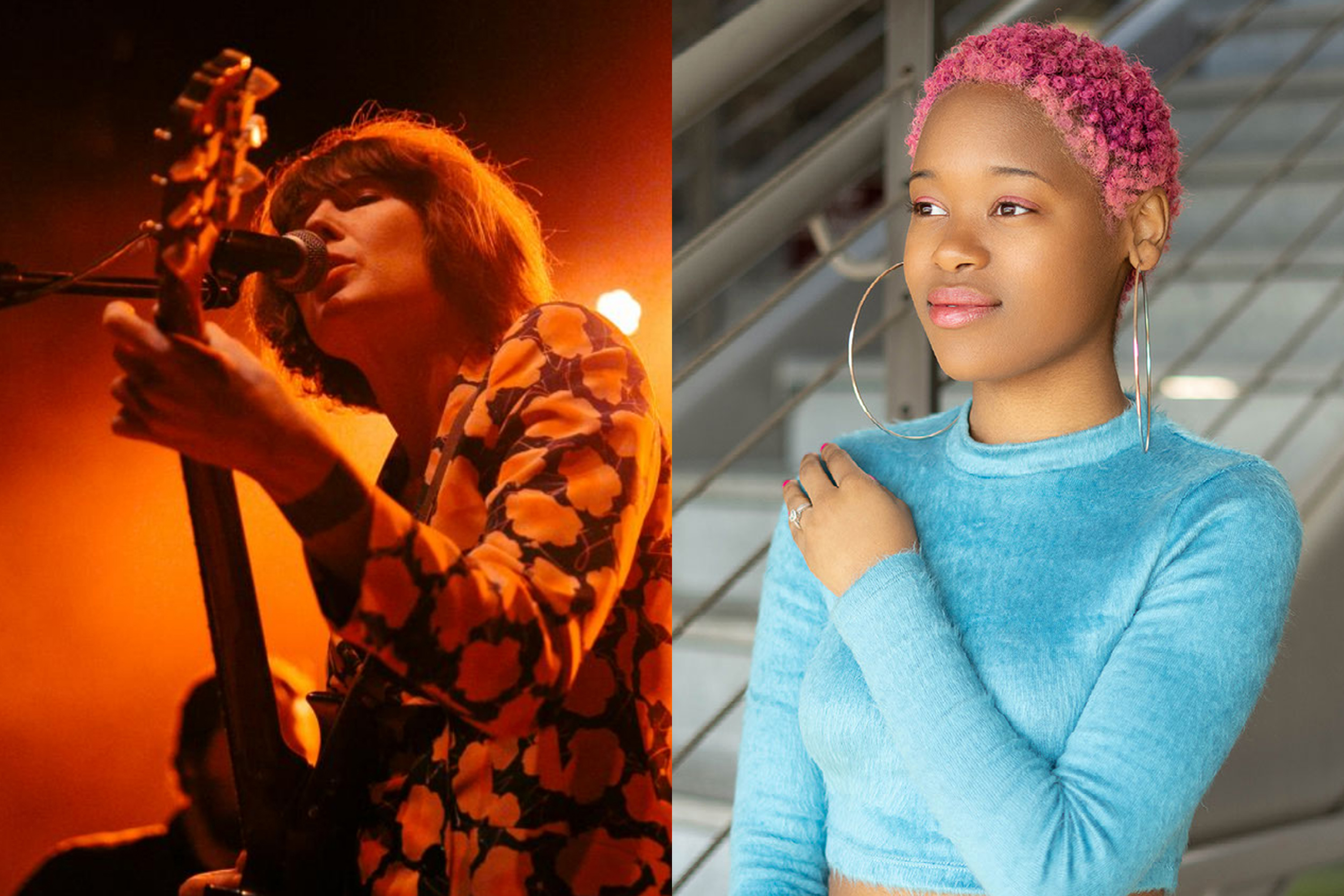 Rosali and Seraiah Nicole
Double Decker Music Series
---
Sunday - 8:00pm (ET)
August 25, 2019
5th and Market St
$30
Get Tickets
Bowerbird and Sebastian Petsu are pleased to present Double Decker Music Series 22 (DDMS22) featuring Rosali and Seraiah Nicole. The Double Decker Music series is a unique, intimate mobile concert experience on an open-top double-decker bus. Each evening features live music performances in an urban setting paired with a guided tour of Philadelphia's attractions. The Double Decker Music Series is hosted by Sebastian Petsu, a Philadelphia tour guide on buses and on foot since 2005. His love of both Philadelphia's music and history inspired him to combine the two in a unique way.
This event is part of the Double Decker Music Series 2019
---

DOUBLE DECKER MUSIC SERIES 2019 Teaser

ROSALI
Rosali is the solo incarnation of Philadelphia-based musician, Rosali Middleman. Through songwriting and performances, Rosali shares resonant emotions and the authenticity of being, unveiling herself to connect with broad audiences. Rosali's songwriting realizes life as rich and alluring melodies within the framework of traditional popular songwriting.
SERAIAH NICOLE
Seraiah Nicole is a national performer & activist. This Philadelphia native expresses herself by singing, songwriting, spoken word poetry, acting, rapping & curating events. She has been featured on PBS Articulate, The Philadelphia Inquirer to name a few and even has her music play on FM & AM radio stations like WURD. Ms. Nicole has shared a bill with world renowned artists like Sheila E, Quest Love, PNB Rock! She's even opened up for Keke Wyatt, Free Way, Monica, Angela Yee and more.
---
EVENT DETAILS
Boarding begins at 7:45pm at the northeast corner of 5th and Market Streets by the Wells Fargo building.
THE BUS LEAVES AT 8PM SHARP. It's a mobile event, so you can't show up late or the venue will be gone! The event finishes up back where we started at 10pm.
This event is ALL AGES (though not recommended for very young children) and BYO snacks and beverages (but please, no glass, and remember there is no restroom on the bus).
$30 per person. Advance tickets only. There will be no walk-up sales. Only 30 seats are available and this event will sell out. (All previous Double Decker Music Series events have!)
If it looks like rain, the event will be held on Monday, August 26th at 8pm. A message will be sent out by 4pm on the day of the event letting ticket-holders know about the rescheduling.
---