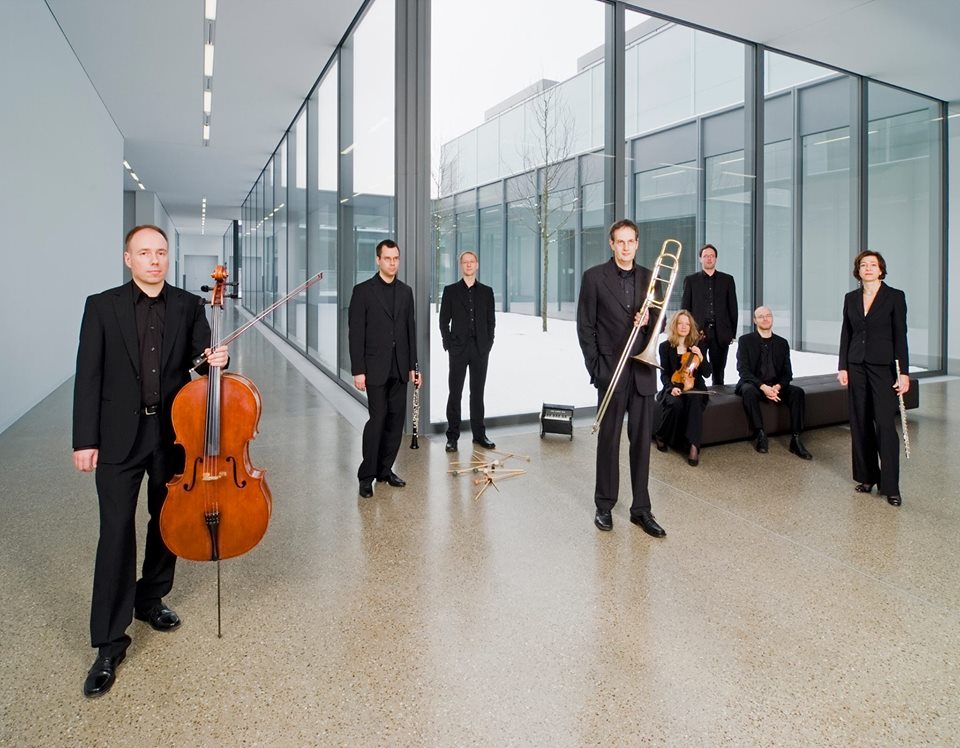 E-Mex Ensemble Performs Stockhausen, Ligeti, Ferneyhough, & more
---
Saturday - 8:00pm (ET)
March 12, 2016
Christ Church
Free
ABOUT THE EVENT
Bowerbird is pleased to welcome the E-MEX Ensemble from Essen, Germany to a special performance in the historic Christ Church sanctuary. The concert will feature works for pipe organ, flute, percussion, and narrator/actor including Gyorgy Ligeti cataclysmic masterpiece "Volumnia" and a world premiere by Philadelphia based composer Kyle Bartlett.
THE PROGRAM
Thomas Taxus Beck (1962): "Contagiones" for flute and organ (2012)
Nicolaus A. Huber (1939): "Clash Music" for china cymbals (1988)
Gyorgy Ligeti (1923 – 2006): "Volumina" for organ (1962/1966)
Bryan Ferneyhough (1943): "Superscriptio" for piccolo (1981)
Mauricio Kagel (1931 – 2008): "Raga – Ragtime-Waltz – Rondena" for pipe organ
Karlheinz Stockhausen (1928 – 2007): "Vibra-Elufa" for vibraphon (2003)
Kyle Bartlett (1971): "Sleepwalker" for speaker, flute, percussion and organ (2016)
E-MEX Ensemble
Gunfer Colgecen, speaker
Evelin Degen, flute
Michael Pattmann, percussion
Matthias Geuting, pipe organ
ABOUT THE ENSEMBLE
The E-MEX Ensemble was founded in 1999 by six musicians from Cologne and the Ruhr in western Germany and has grown to be become one of the most exciting and independent voices in the new music scene in the greater Rhine-Ruhr metropolitan region, one of the most densely populated and dynamic regions in Europe. E-MEX champions this diversity and embraces these influences as a defining force shaping the music of our time. Concert tours and workshops have taken E-MEX throughout Europe, to North and South America as well as to Asia, especially several tours to China in recent years. Most recently E-MEX was invited to the Beijing Central Conservatory of Music to participate in the Beijing International Composition Workshop and other programs for students, composition faculty, musicologists and artist from across China. The ensemble's wide ranging artistic output arising out of its international partnerships has been documented in regular live-recordings produced and broadcast by public radio networks in Germany and a number of CD productions.
---