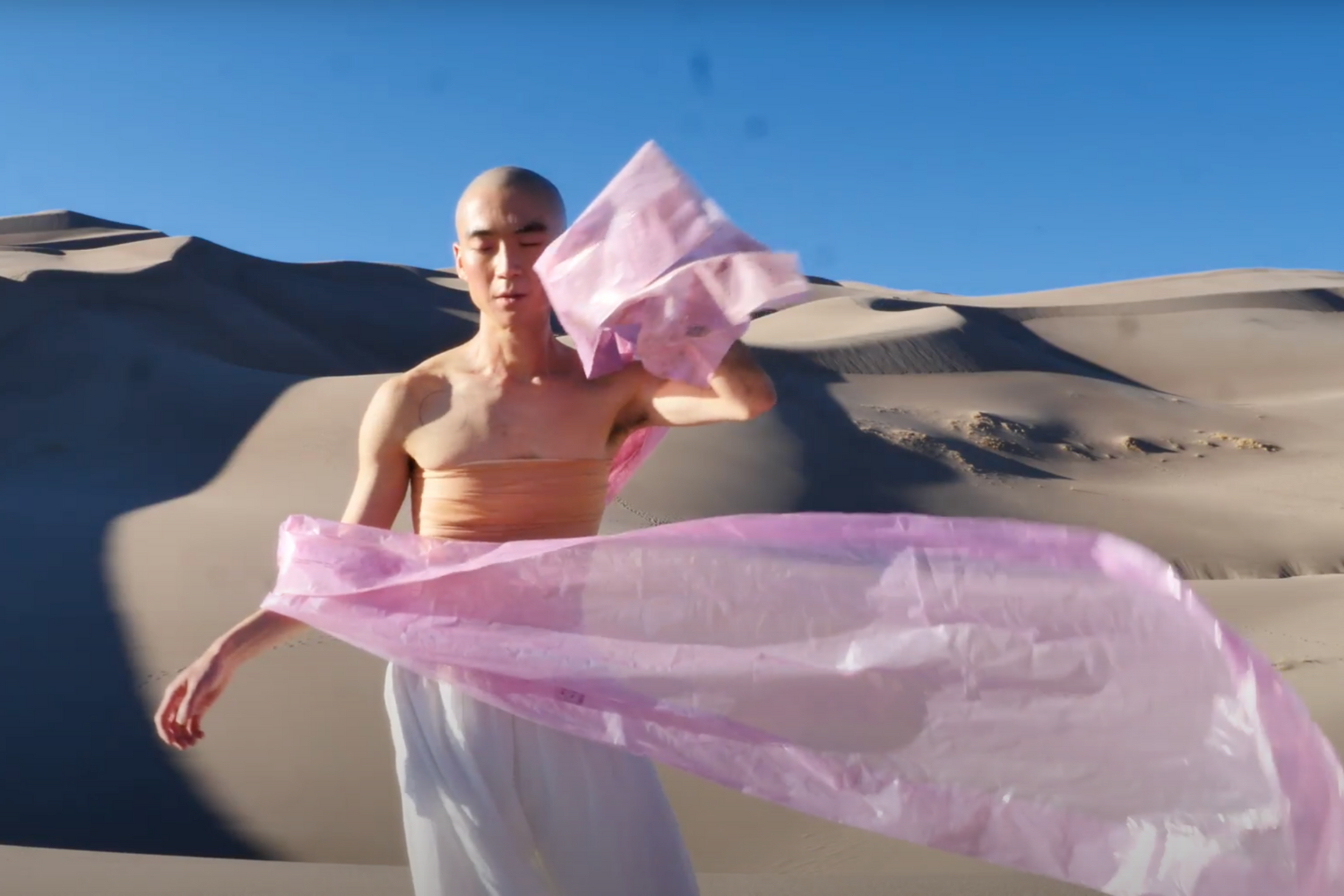 eddy kwon
TOTALLY AUTOMATIC
---
Friday - 8:00pm (ET)
June 16, 2023
The Rotunda
pay what you wish
Get Tickets
Bowerbird is pleased to present interdisciplinary artist eddy kwon and the Philadelphia-based trio Totally Automatic at The Rotunda.
ABOUT THE ARTIST
eddy kwon (b. 1989) is violinist/violist and interdisciplinary artist based in Lenapehoking (Brooklyn, NY). Her practice connects composition, performance, improvisation, dance, and ceremony to explore transformation & transgression, ritual practice as a tool to queer ancestral lineage, and the use of mythology to connect, obscure, and reveal. As a composer-performer and improviser, she is inspired by Korean folk timbres & inflections, textures & movement from natural environments, and American experimentalism as shaped by the AACM. Her work as a choreographer and movement artist embodies an expressive release and reclamation of colonialism's spiritual imprints, connecting to both Japanese Butoh and a lineage of queer/trans practitioners of Korean shamanic ritual.
She is a United States Artists Fellow, Johnson Fellow at Americans for the Arts, Andrew W. Mellon Artist-in-Residence at the Colorado Springs Fine Arts Center, Van Lier Fellow and Artist-in-Residence at Roulette Intermedium, and a recipient of the National Performance Network Creation Fund Award. Recently, eddy was featured in The Wire Magazine's Issue #463 ("absolutely stunning") and as one of the Washington Post's "22 for '22: Composers and performers to watch this year." In addition to an evolving, interdisciplinary solo practice, she collaborates with artists of diverse disciplines, including The Art Ensemble of Chicago, cellist Tomeka Reid, sculptor Senga Nengudi, Degenerate Art Ensemble, Holland Andrews, and many others.
www.eddykwon.net
Totally Automatic was formed by Anne Ishii, Eugene Lew and Matthew Smith Lee in the summer of 2021. They play unarranged music with each other, on drums, saxophone and electronics, and can be found around Philadelphia.
totallyautomatic.net
totallyautomatic.bandcamp.com
---
PLEASE NOTE: As of January 2023, masks are welcomed, but no longer required at Bowerbird events.
---
---