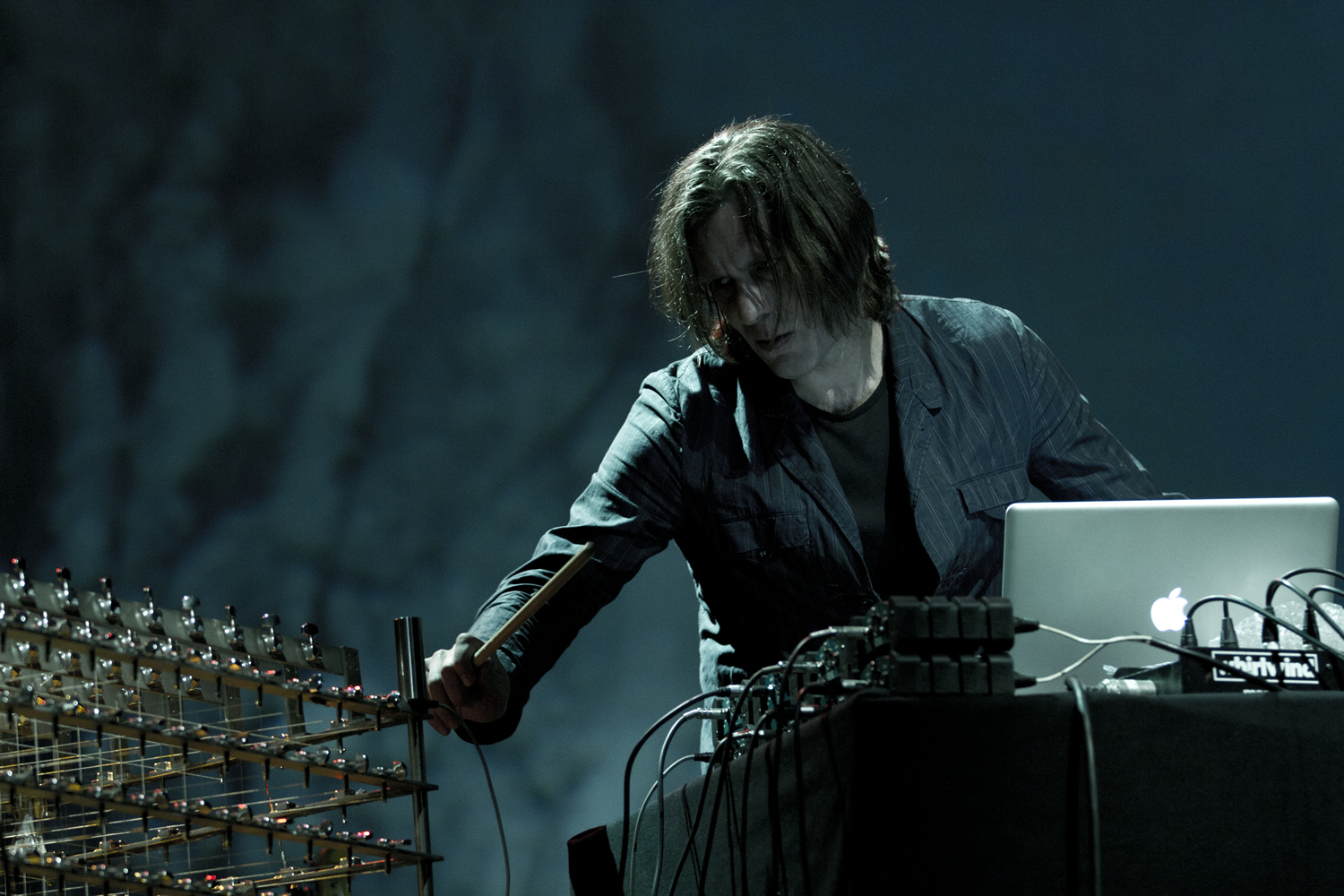 POSTPONED – Fennesz
Britton Powell
---
Tuesday - 8:00pm (ET)
March 17, 2020
The Rotunda
Free
Austrian laptop music pioneer Fennesz recently released his first album in nearly five years, Agora, and it reinforces the inscrutable beauty of his aesthetic. His work is steeped in romanticism, with each piece patiently wending its way through meticulously plotted narratives of remarkable concision, marked by orchestral swells and shimmering ambience. Using a blend of synthesizers and ingeniously processed electric guitar, he sculpts richly textured movements that seamlessly layer post-industrial noises—whirrs, clicks, feedback, and machine-like throbs—soaring washes of symphonic color, and hydroplaning drones, all of which coalesce into glorious transmissions of interiority. While the title of the opening piece, "In My Room," references his longstanding ardor for the Beach Boys, in the hands of Fennesz it conveys a profound expression of communication, opening doors to the world.
New York electronic music composer and performer Britton Powell is deeply invested the psycho-acoustic possibilities of minimalism. Perhaps known best for his collaborations with artists like Jon Gibson, Matmos, Leila Bodreuil, and Sensations Fix, his own pieces and DJ mixes combine hypnotic sonic patterns, subtly knotted textural contrasts, and colliding polyrhythms. As much an advocate as an artist, he's run various underground music space and operates the experimental label Catch Wave Ltd.
---
FENNESZ
ABOUT THE ARTISTS
FENNESZ is an Austrian guitarist and composer living in Vienna. Using a filtered and treated electric guitar as the starting point for his lush soundscapes, Fennesz has created a personal and groundbreaking discourse throughout his career. Perhaps sculpting the last truly unique vision for the guitar, his luminant compositions are anything but sterile experiments. Fennesz's world of sound unfolds and resembles sensitive, telescopic recordings of rainforest insect life or natural atmospheric occurrences, an inherent naturalism permeating each piece. In addition to his prolific output as a solo artist, and his ongoing investigation of the limits of noise, automatic composition, field music or contemporary classical, Fennesz is also a frequent collaborator with other luminaries of the scene. These include artists such as Alva Noto, Oren Ambarchi, Ryuichi Sakamoto, Keith Rowe, Peter Rehberg, David Sylvian, and Jim O'Rourke.
BRITTON POWELL is an American composer and curator living in New York City. Through means of electronics, video, and percussion his work explores psycho-acoustic phenomena, minimalism, and traditions of ethnographic music. The composer's new work "If Anything Is" explores themes of hyper-reality and ambient capitalism by means of a staged mixed-media environment designed for sound and multichannel video. Filmed and recorded over the course of 2018 & 2019 the work explores an ecstatic exchange of experience in the face of a much-accelerated media and commercial world. A meditation on the intersection of technology and urban landscape, the work charts a map through scenes filmed in New York City and points the audience towards the blissful collision at this crossing. Powell's music has appeared at venues around the world including Centre Pompidou (Paris), The Barbican Center (London), Today's Art Festival (Den Haag), Ultima Festival (Oslo), Unsound Festival (Krakow), The Kitchen (NYC), and The Guggenheim House (Japan). His work has been featured in The New Yorker, Washington Post, Bomb Magazine, and Wire Magazine among others. He has worked on recordings for Warp Records, Mexican Summer Records, Unseen Worlds, and Catch Wave Ltd. Powell works and collaborates with Jon Hassell, Matmos, Lucy Railton, Jon Gibson, Huerco S, and many others.
---