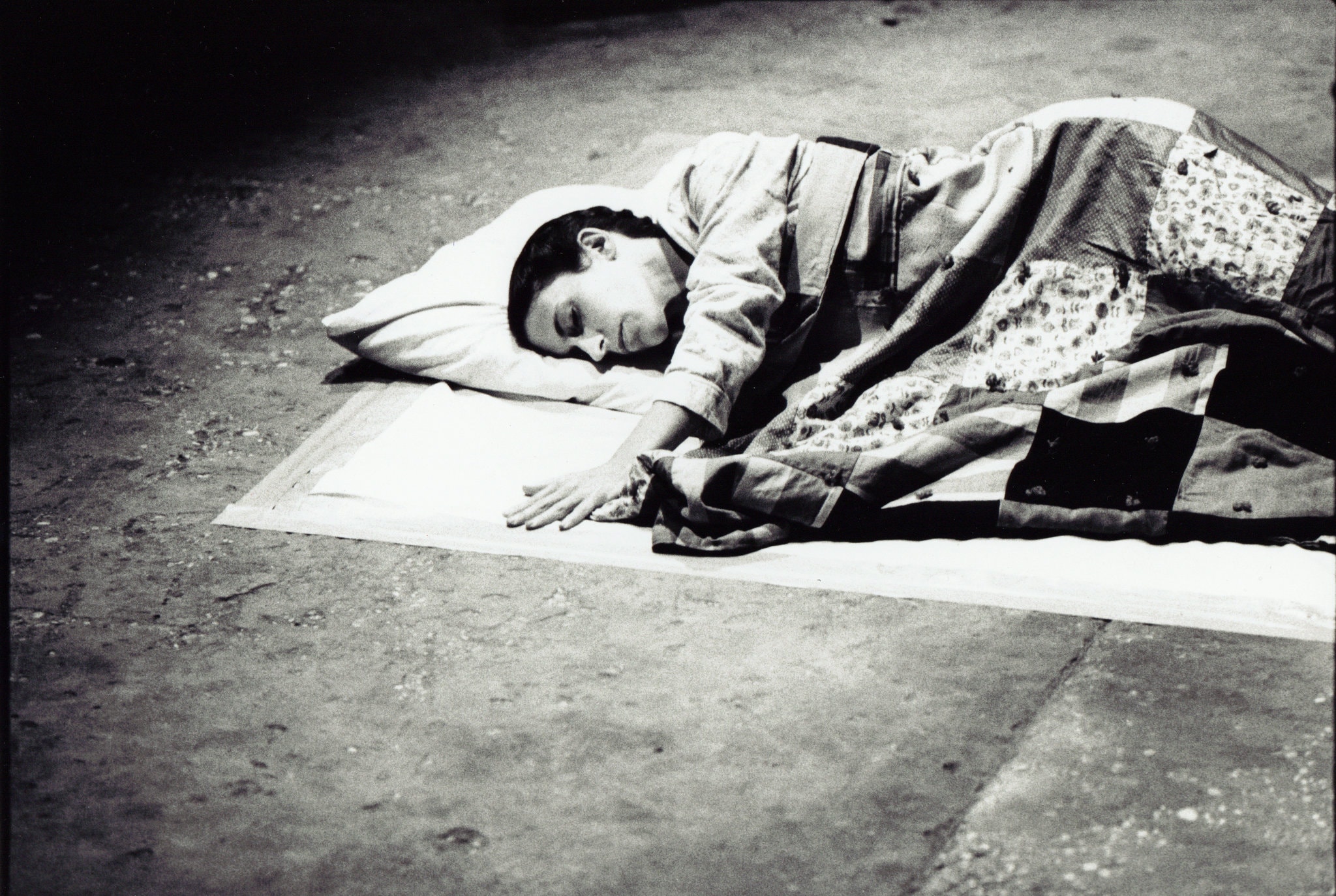 Meredith Monk's Quarry
Nightletter Screenings
---
Wednesday - 7:00pm (ET)
March 11, 2020
University Lutheran
$8 – $12
Get Tickets
This event was originally scheduled for Feb 26 but has been rescheduled for March 11.
Rightfully renowned as a composer, vocalist, choreographer, and stage director, Meredith Monk's underseen films present their own inventive reflections on the cataclysms of history. Quarry began as a live multimedia opera in 1976 featuring a black and white short film of the same name directed by Monk. With the help of the New York Public Library's initiative to document groundbreaking live performances, Monk and Amram Nowak re-staged the work with Monk guiding the film's camera movements and close-ups not normally found in "filmed theater." In Quarry, Monk continues her interest in abstracting her own Jewish history to create an anti-fascist narrative in which she portrays a sick child whose illness progresses in tandem with the rise of a dictator. Featuring not just Monk's novel vocal and theatrical experiments, Quarry is both a fascinating performance document and a shapeshifting film in its own right.
Co-presented with Nightletter.
---
PROGRAM
Quarry / Meredith Monk & Amram Nowak / 1977 / 82 min / Digital
---
Meredith Monk: Quarry: The Rally (Live, 1977)
---