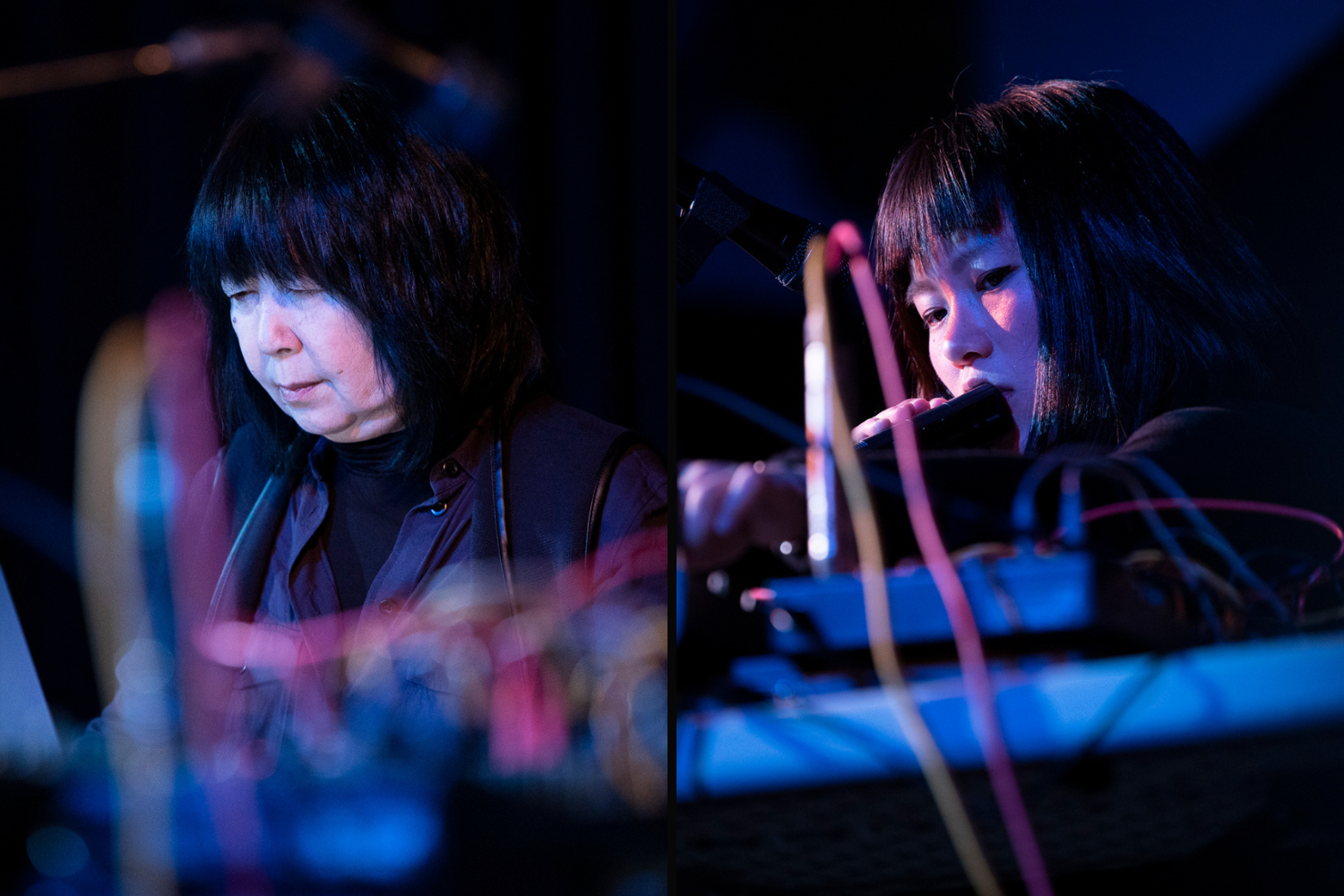 Ikue Mori + Charmaine Lee
solo/solo/duo
---
Friday - 8:00pm (ET)
March 17, 2023
The Rotunda
pay what you wish
Get Tickets
Bowerbird is pleased to present Ikue Mori and Charmaine Lee at The Rotunda for an evening featuring solos from each artist as well as a duo performance.
ABOUT THE ARTISTS
Since her emergence in New York's No Wave scene in the late 1970s as a percussionist in DNA, Japanese native Ikue Mori has used auto didacticism to forge one of the most singular aesthetics in contemporary music. Since switching from a richly intuitive approach to drums to electronics during the 1980s she's refined an elusive, liquid sound that translated her rhythmic vocabulary into a shape-spilling mass of daydreaming gurgles, bloops, smears, rattles, and fractals that's at once serene and unsettling. She's a master improviser, adapting a recognizable sonic palette from real-time processing according to the needs and variables of each situation. Over the years she's formed inextricable bonds with musicians like John Zorn, Zeena Parkins, Craig Taborn, and Sylvie Courvoisier, among others, steadily enhancing within and adapting to each disparate context.
New York improviser and composer Charmaine Lee has quickly become a force in experimental music circles in the last few years, parlaying her voice with staggering extended technique and electronics to create a forceful, elusive practice that shares more in common with noise and experimental approaches than conventional singing. Her wordless, cacophonous improvisations viscerally transmit ultra-high- pitched frequencies, manic vocal fry, and guttural shrieks manipulated with distortion, feedback, and objects like glass and water to deliver an unsettling attack that is simultaneously brittle and violent. Mori and Lee will each perform solo, followed by a duo set—a young partnership marked by exquisite tension, piercing timbre, and quicksilver exchange.
---
IKUE MORI + CHARMAINE LEE
---
PLEASE NOTE: As of January 2023, masks are welcomed, but no longer required at Bowerbird events.
---
---