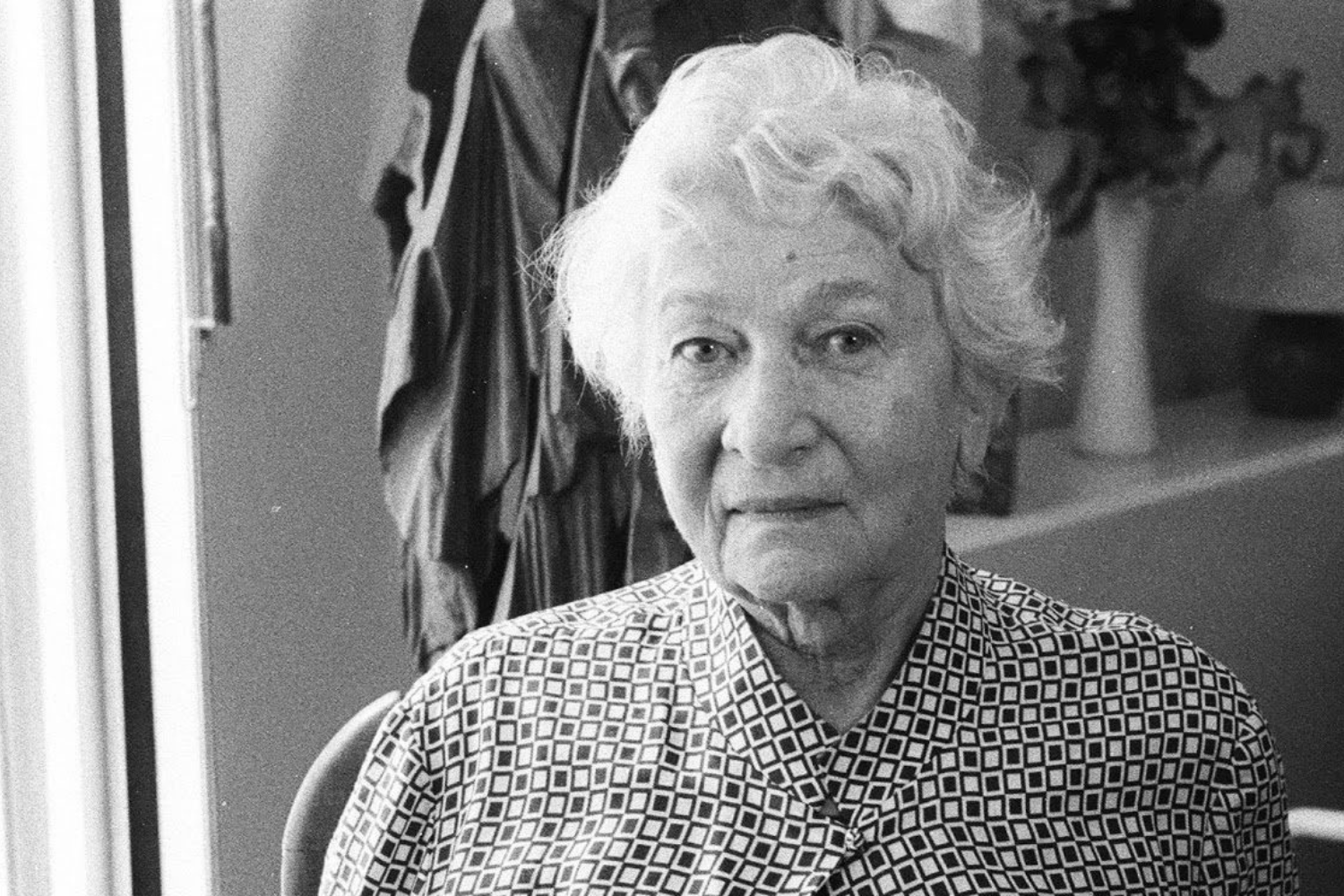 POSTPONED: The Music of Éliane Radigue
Nate Wooley and Carol Robinson
---
Wednesday - 8:00pm (ET)
March 29, 2023
Fleisher Art Memorial
$12 – $20
Get Tickets
Unfortunately due to circumstances beyond our control, this event is unable to take place as previously planned. We hope to reschedule it for the Fall. Please stay tuned.
Bowerbird is pleased to present musicians Nate Wooley and Carol Robinson performing several works from Éliane Radigue's Occam, a series of pieces developed directly with the musicians for whom she's written each piece. These gorgeously austere works explore the same areas as her electronic music, but there's something more powerful about this spirit of collaboration than the pieces she conjured alone in her studio. This program presents two of her most stalwart collaborators—or as Radigue calls them, her chevaliers de Occam, knights of Occam—trumpeter Nate Wooley and clarinetist Carol Robinson, who toured the US as a duo playing these new works back in 2014, sharing solo and duo works created with the composer.
PROGRAM
OCCAM X (2014) – Eliane Radigue
for trumpet
OCCAM III (2012) – Eliane Radigue
for birbynė
OCCAM RIVER III (2014) – Eliane Radigue
for birbynė and trumpet
Carol Robinson, birbynė; Nate Wooley, trumpet
ABOUT THE ARTISTS
Eliane Radigue is renowned for her electronic music, in particular, with the ARP Synthesizer. Her compositions are defined by micro-events due to subtle overtone shifts that dance above a seemingly static tone. The result is profoundly moving. In 2005, Radigue began composing for acoustic instruments, first Naldjorlak, her grand trio for two basset horns and cello, now the ever-expanding Occam Ocean series. These new works have been featured in important festivals: Festival d'Automne / Paris, Huddersfield Contemporary, Angelica / Bologna, CTM.12 Spectral / Berlin, Crossing the Line / NY, Sound and Music / London, ISEA2010 Ruhr, E-May / Vienna, [K] HEUTE / Hamburg, and Impact / Utrecht.
Nate Wooley (b.1974) was born in Clatskanie, Oregon and began playing trumpet professionally with his father, a big band saxophonist, at the age of 13. He made his debut as soloist with the New York Philharmonic at the opening series of their 2019 season. Considered one of the leading lights of the American movement to redefine the physical boundaries of the horn, Wooley has been gathering international acclaim for his idiosyncratic trumpet language. Wooley moved to New York in 2001 and has since become one of the most in-demand trumpet players in the burgeoning Brooklyn jazz, improv, noise, and new music scenes. He has performed regularly with John Zorn, Anthony Braxton, Eliane Radigue, Annea Lockwood, Ken Vandermark, Evan Parker, and Yoshi Wada. He has premiered works for trumpet by Christian Wolff, Michael Pisaro, Annea Lockwood, Ash Fure, Wadada Leo Smith, Sarah Hennies and Eva-Maria Houben.
To say that Carol Robinson is a Franco-American composer and clarinetist is perhaps too restrictive to describe the eclecticism of her experience and passion. In fact, she seems interested in everything having to do with sound. She is not someone who likes the middle ground, preferring the edges, the extremes. Her music is situated in those places of tenderness and rage, gentleness and power that come from experience and mastery. Trained as a classical clarinetist, she graduated from the Oberlin Conservatory before continuing her study of contemporary music in Paris thanks to a H.H. Woolley grant. Whether playing repertoire or experimental material, she performs in major venues and festivals the world over (Festival d'Automne à Paris, MaerzMuzik, Archipel, RomaEuropa, Wien Modern, Huddersfield, Geometry of Now, Angelica, Crossing the Line…), and works closely with musicians from a wide stylistic spectrum. A fervent improviser, she prefers the most open musical situations and regularly collaborates with photographers, visual artists and videographers.
---
PLEASE NOTE: As of January 2023, masks are welcomed, but no longer required at Bowerbird events.
---
---