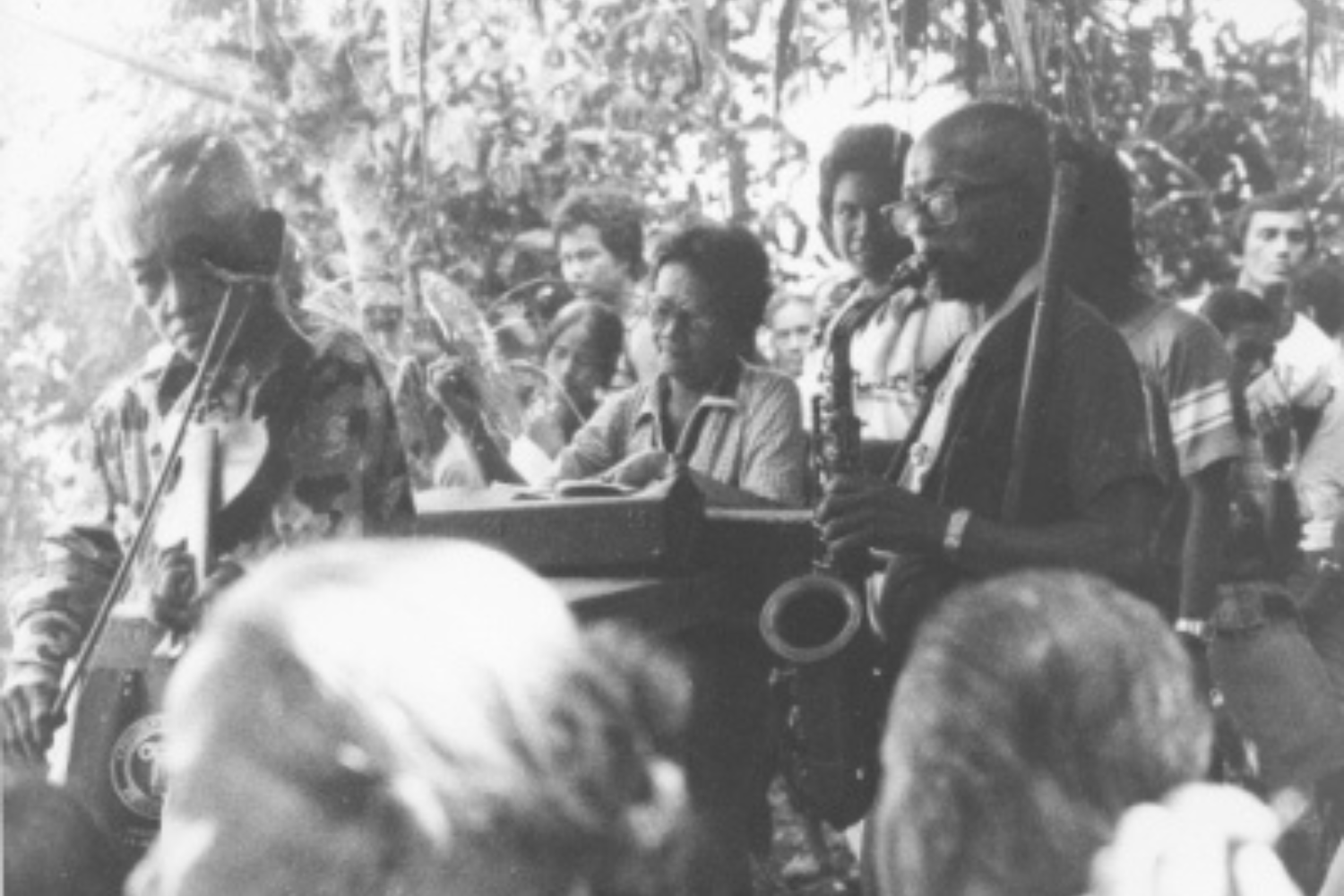 Kidlat Tahimik's Turumba
Nightletter Screenings
---
Wednesday - 7:00pm (ET)
August 24, 2022
University Lutheran
$8 – $12
Get Tickets
Commissioned by the German public service broadcaster ZDF, Kidlat Tahimik shot this movie in Laguna in the Philippines in 1981 as a contribution to the ZDF teleplay series "Vater Unser" ("Our Father"). These comprised six 45-minute short movies by a group of international directors, which interpreted key phrases from the lexicon of the Apostles' Creed. Tahimik opted for the phrase "give us this day our daily bread", and shot a movie about a family in Pakil in Laguna, a small town about 100 kilometers from the capital Manila reputed for its "Turumba" procession and its musical tradition, which also play an important role in the film. The family earned their living producing paper mache figurines, a handicraft for which the region is known nationwide. They sell the figurine-toys during the annual Turumba festivities and live off the proceeds throughout the year. An imperious, German entrepreneur visits their market stall and commissions them to manufacture 30,000 Olympic Waldi dachshunds, the official mascot for the 1972 Munich Olympics. The family then embarks upon a quasi-industrial production of paper mache figures; suddenly, time is money. Tahimik commented that Turumba is a movie about the "incursion of capitalism into a Philippine village".
Turumba / Kidlat Tahimik / 1981 / 95 min / 16mm
Co-presented with Nightletter.
---
This is an "in person" event.   In consideration of the ongoing pandemic and the safety of those in our community, Bowerbird is requiring all audience members, staff, and performers to show proof of Covid 19 vaccinations status *and* wear a mask while inside the venue (please note that musicians will have the option to perform without masks once on stage).  Proof of vaccination can be the physical ID card or a photo/copy (a photo on your phone is acceptable).
---
---