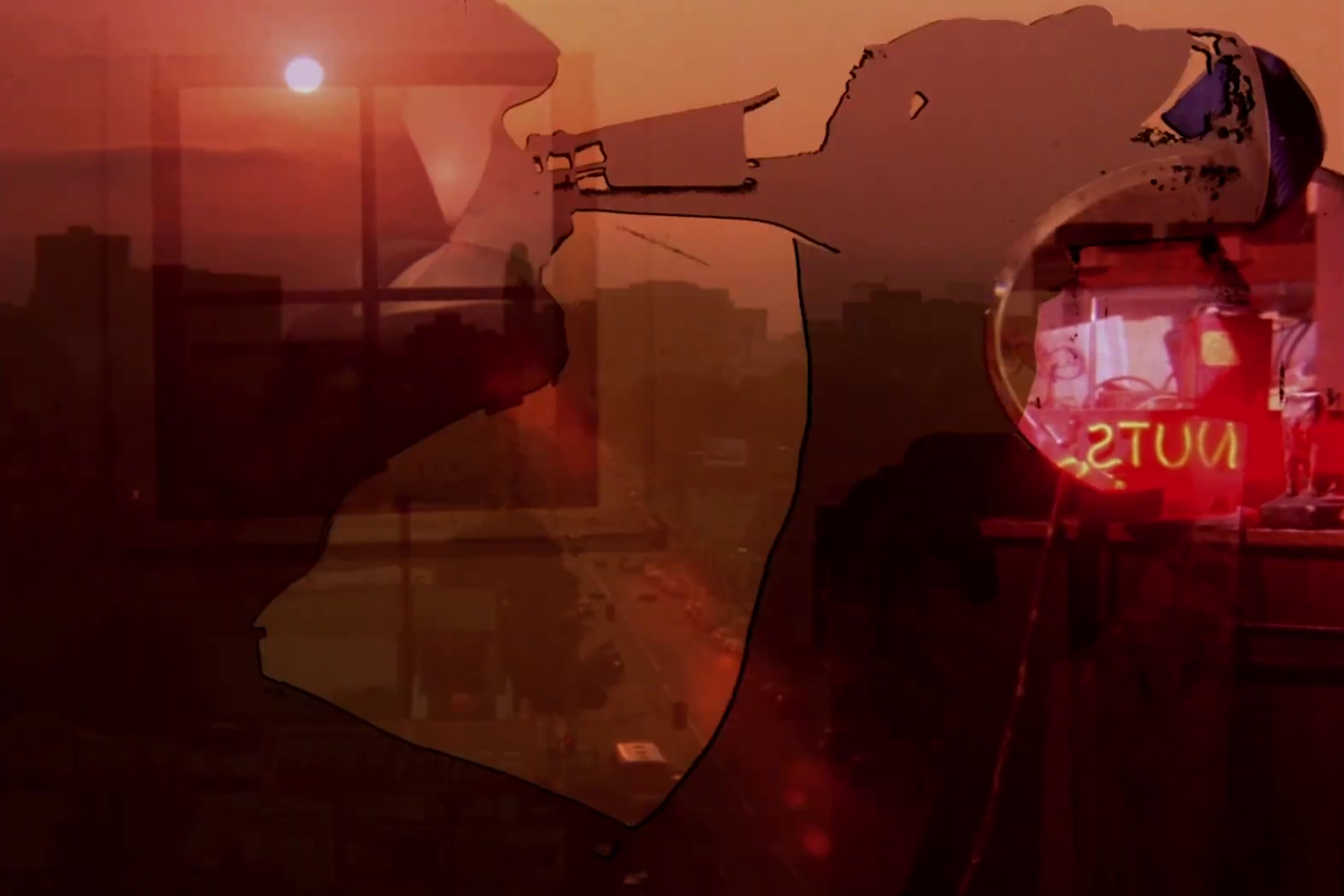 Pat O'Neill's Water and Power
Nightletter Screenings
---
Wednesday - 7:00pm (ET)
July 27, 2022
University Lutheran
$8 – $12
Get Tickets
NEW DATE
---
Pat O'Neill's rarely-screened masterpiece of West Coast cinema is a dazzling synthesis of fast motion and superimposition, appropriated footage and time lapse photography, chroma keying and long exposures. Water and Power layers images drawn from urban Los Angeles, its water source in the Owens Valley, and an otherworldly interior space in increasingly complex permutations. What results is a fractured history, not just of California and its environment but of the cinematic imagination. Through subtitles O'Neill also weaves a story of industrial expansion's impact on the landscape from Sir Francis Drake's exploration to situations that seem ripped from Golden Age Hollywood.
In the hands of O'Neill, landscape becomes not just the industrial and natural world but the reflection of how humans have imagined it, as the site of epics of silent film to ideal locations for resource extraction. The film abounds with visual rhymes, becoming unclear where human architecture ends and nature begins. And this is to say nothing of the surreal dreamlike figures that litter O'Neill's imagined Los Angeles. Shot on 35mm, a rare luxury in experimental filmmaking, and masterfully utilizing the optical printer, Water and Power contains some of the most beautiful images in all of American cinema.
Water and Power / Pat O'Neill / 1989 / 57 min / 16mm
Co-presented with Nightletter.
---
This is an "in person" event.   In consideration of the ongoing pandemic and the safety of those in our community, Bowerbird is requiring all audience members, staff, and performers to show proof of Covid 19 vaccinations status *and* wear a mask while inside the venue (please note that musicians will have the option to perform without masks once on stage).  Proof of vaccination can be the physical ID card or a photo/copy (a photo on your phone is acceptable).
---
---