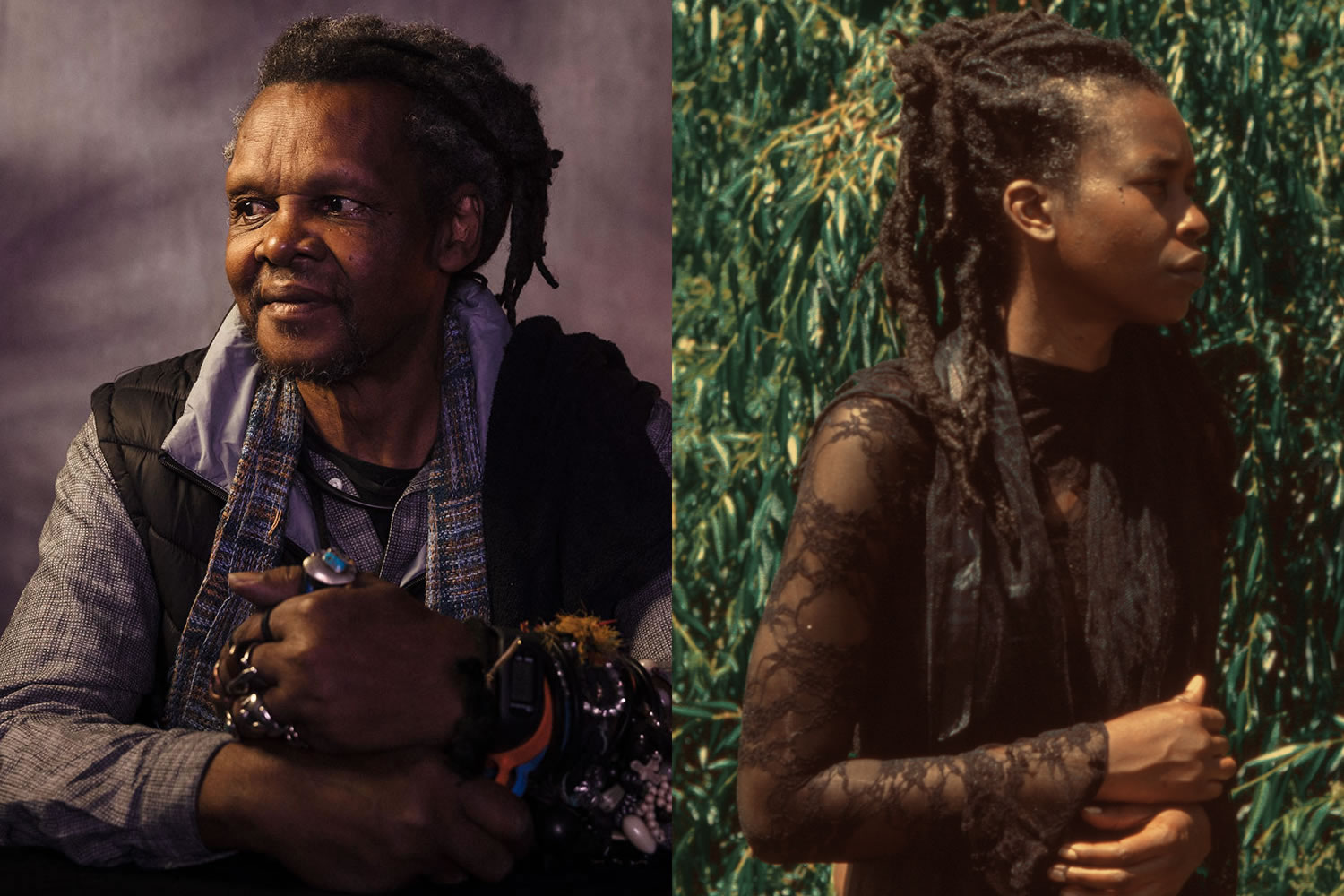 Lonnie Holley + Moor Mother
with Nelson Patton
---
Sunday - 8:00pm (ET)
September 22, 2019
Holy Apostles and The Mediator
260 S 51st St (at Spruce) Philadelphia PA 19139
+ Google Map
$15 – $25
Get Tickets
Bowerbird is pleased to present Alabama-born sculptor and musician Lonnie Holley (performing with Nelson Patton -Dave Nelson and Marlon Patton) and Philadelphia-based musician, poet, visual artist, and activist Moor Mother. "Despite undeniable sonic and aesthetic connections to Sun Ra and Arthur Russell, Lonnie Holley's music is a law unto itself, with the inimitable blues orator free-forming at its core". (vinyl factory) "Lonnie Holley is the closest thing America has to a prophet." (SF weekly). As Moor Mother, Ayewa's work operates at the intersection of spoken word, rap, punk, and free jazz, examining consciousness, identity, blackness, and the global socio-political landscape through an Afrofuturist lens.
---
LONNIE HOLLEY
MOOR MOTHER
---
ABOUT THE ARTISTS
Lonnie Holley was born on February 10, 1950 in Birmingham, Alabama. From the age of five, Holley worked various jobs: picking up trash at a drive-in movie theatre, washing dishes, and cooking. He lived in a whiskey house, on the state fairgrounds, and in several foster homes. His early life was chaotic and Holley was never afforded the pleasure of a real childhood. Since 1979, Holley has devoted his life to the practice of improvisational creativity. His art and music, born out of struggle, hardship, but perhaps more importantly, out of furious curiosity and biological necessity, has manifested itself in drawing, painting, sculpture, photography, performance, and sound. Holley's sculptures are constructed from found materials in the oldest tradition of African American sculpture. Objects, already imbued with cultural and artistic metaphor, are combined into narrative sculptures that commemorate places, people, and events. His work is now in collections of major museums throughout the country, on permanent display in the United Nations, and have been displayed in the White House Rose Garden. In January of 2014, Holley completed a one-month artist-in-residence with the Robert Rauschenberg Foundation in Captiva Island, Florida, site of the acclaimed artist's studio.
Camae Ayewa (Moor Mother) is a national and international touring musician, poet, visual artist, and workshop facilitator, and has performed at numerous festivals, colleges, galleries, and museums around the world, sharing the stage with King Britt, Roscoe Mitchell, Claudia Rankine, bell hooks, and more. Camae is a vocalist in three collaborative performance groups: Irreversible Entanglements, MoorJewelry and 700bliss. As a soundscape and visual artist, their work has been featured at Baltic Biennale, Samek Art Museum, Vox Populi, Pearlman Gallery, Metropolitan Museum of Art Chicago, ICA Philadelphia, Bergan Kunstall, Hirshhorn Gallery, and in a 2018 solo show at The Kitchen NYC. As a workshop facilitator, Camae has presented at Cornell University, MOFO Festival, Moogfest, Black Dot Gallery and others. They are co-founder and curator of Rockers Philly Project, a 10-year long running event series and festival focused on marginalized musicians and artists spanning multiple genres of music. As Moor Mother, she released her debut album Fetish Bones on Don Giovanni records to critical acclaim. The album was named third best album of the year by The Wire Magazine, number one by Jazz Right Now, and has appeared on numerous end of the year lists from Pitchfork, Noisy, Rolling Stone, and Spin Magazine. She has since released a second LP, The Motionless Present, commissioned by CTM X VINYL FACTORY 2017. Thanks to her unstoppable energy, she has recently performed at a host of vital festivals and venues including Berhaign, Borealis, CTM Festival, Le Guess Who, Unsound, Flow and Donau Festival, Rewire, Boiler Room, and MoMA PS1.
---