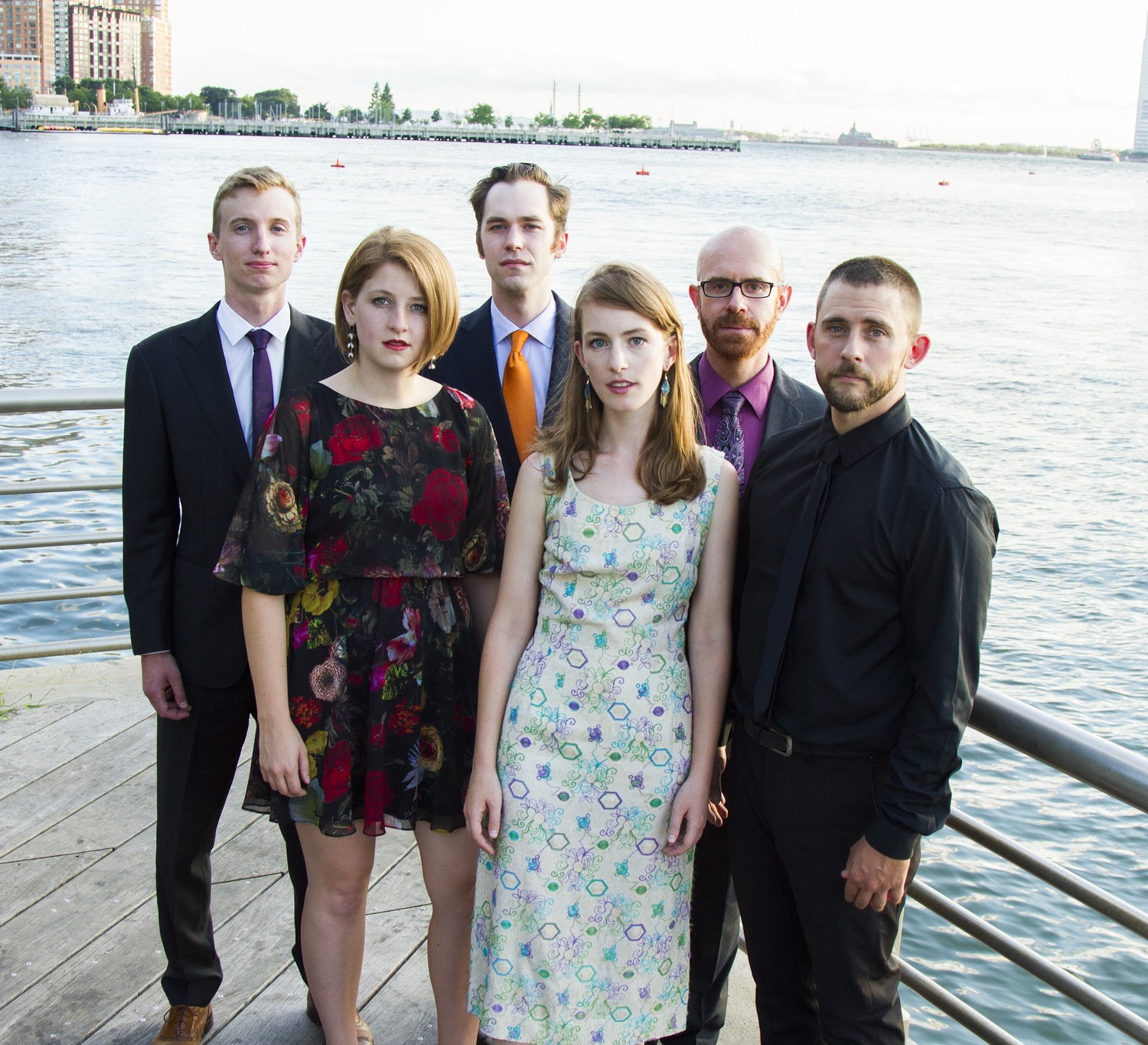 Madrigals and Animals
ekmeles
---
Saturday - 8:00pm (ET)
January 19, 2019
University Lutheran
$12 – $20
Get Tickets
WEATHER UPDATE: CONCERT IS HAPPENING AS PLANNED.  
Bowerbird is pleased to present the the extraordinary vocal ensemble Ekmeles performing Madrigals and Animals, a program celebrating the ongoing history of madrigals – the complex multi-part songs born during the Renaissance period known for their creative text setting (including imitating animals calls).  Karola Obermüller's mass:distance:time relates directly to this history, with flickers of Machaut's mass, and text by renaissance writer Ungaretti. Salvatore Sciarrino's 12 Madrigali is an epic exploration of the composer's signature sound world of filigree and glissando, and will be heard here in its U.S. premiere. Karola Bauckholt's Instinkt, also heard for the first time in the U.S., blurs the line between animal vocalization and contemporary music. Finally, Claus-Steffen Mahnkopf's void – un delitto italiano dramatizes in madrigal form the murder of Italian artist Pier Paolo Pasolini.
---
PROGRAM
mass:distance:time – Karola Obermüller
void – un delitto italiano –  Claus-Steffen Mahnkopf
12 Madrigali – Salvatore Sciarrino
Instinkt – Carola Bauckholt
---
ABOUT THE PERFORMERS
Charlotte Mundy, soprano
Elisa Sutherland, mezzo soprano
Tim Keeler, countertenor
Nickolas Karageorgiou, tenor
Jeffrey Gavett, baritone and director
Steven Hrycelak, bass
Ekmeles is a vocal ensemble dedicated to the performance of new and rarely-heard works, and gems of the historical avant garde. New York is home to a vibrant instrumental New Music scene, with a relative paucity of vocal music. Ekmeles was founded to fill the gap by presenting new a cappella repertoire for solo voices, and by collaborating with these instrumental ensembles.  Director Jeffrey Gavett brings a hybrid vision to the group: he is an accomplished ensemble singer and performer of new works, and holds degrees from Westminster Choir College and Manhattan School of Music's Contemporary Performance Program. He has assembled a virtuoso group of colleagues who bring their own diverse backgrounds to bear on the unique challenges of this essential and neglected repertoire.
---