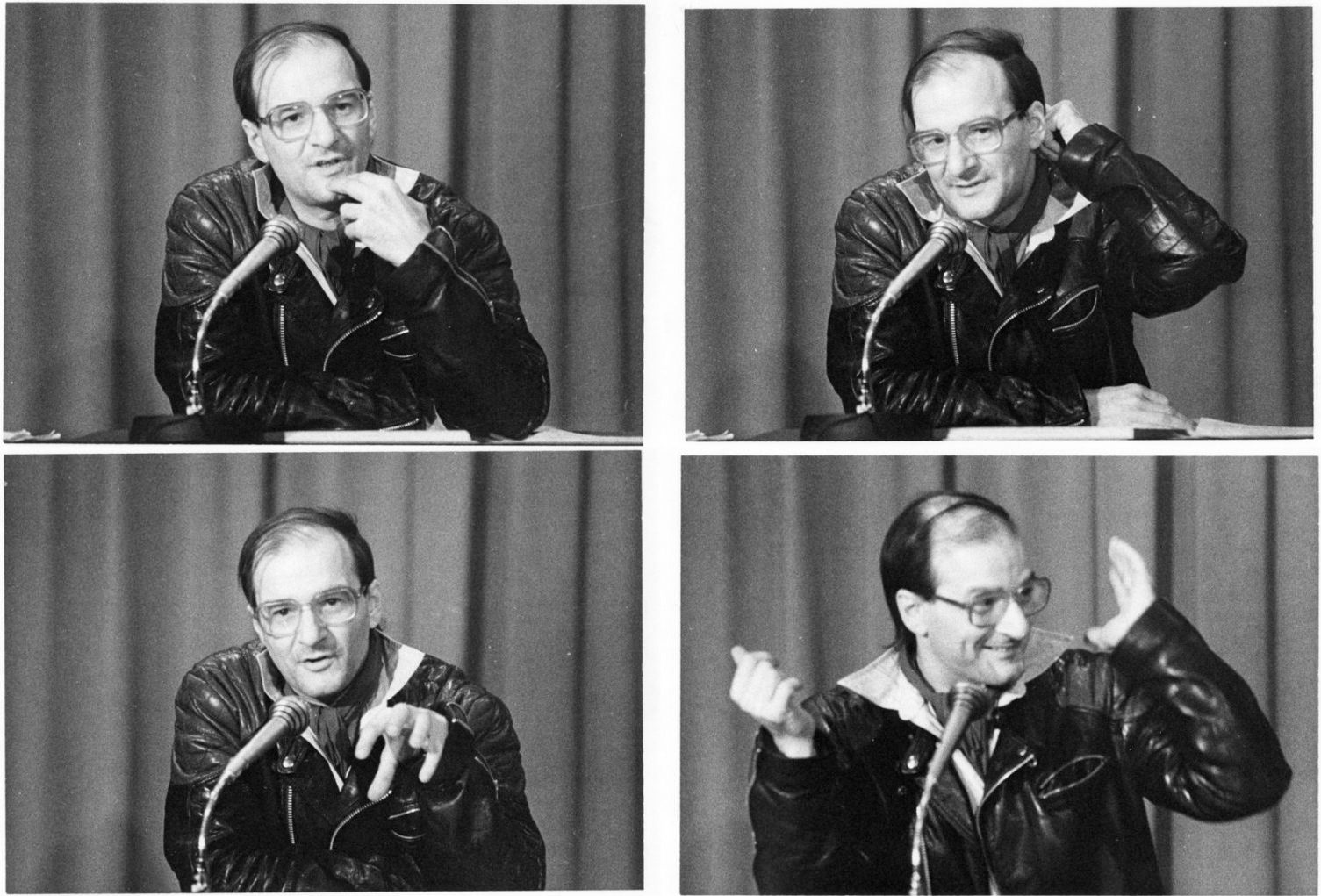 Strange City: Music of Claude Vivier
Arcana New Music Ensemble
---
Saturday - 8:00pm (ET)
February 9, 2019
University Lutheran
$12 – $20
Get Tickets
The music of the Canadian composer Claude Vivier (1948-1983) combines diverse influences–from the the cerebral constructions of the European avant-garde to exoticist borrowings from East Asia– into a haunting and inimitable artistic voice. Vivier's intense and colorful music mirrors his life as an eccentric and bon vivant who met a tragic death at the age of 34. The Arcana New Music Ensemble will present a selection of this rarely performed music, ranging from the shatteringly virtuosic piano work Shiraz to the ritualistic intonations of Et je reverrai cette ville étrange ("And I will see this strange city again"), which is based, like much of his music, on the unfolding elaboration of a single melodic line.
Bowerbird's Steinway Model O piano was donated in honor of Virginia Francis Lease.
---
PROGRAM
Greeting Music
Nicholas Handahl, flute
Evan Ocheret, oboe
Erin Busch, cello
David Hughes, piano
Andy Thierauf, percussion
Hymnen An Die Nacht
Alize Rozsnyai, soprano
David Hughes, piano
Shiraz
David Hughes, piano
Pulau Dewata
David Hughes, piano
Andy Thierauf, percussion
Ashley Tini, percussion
Et Je Reverrai Cette Ville Étrange
Tessa Ellis, trumpet
Emma Hey, viola
Erin Busch, cello
Davi Ciriaco, bass
David Hughes, piano
Andy Thierauf, percussion
---
ABOUT THE COMPOSER
Many consider Claude Vivier the greatest composer Canada has yet produced. At the age of 34, he was the victim of a shocking murder, leaving behind some 49 compositions in a wide range of genres, including opera, orchestral works, and chamber pieces. György Ligeti once called Vivier "the finest French composer of his generation."
Born in Montréal of unknown parents, Vivier was adopted at the age of three. After being expelled from a seminary at sixteen for "immature behavior"—from an early age, Vivier was open about his homosexuality—he studied at the Conservatoire de Musique in Montréal, where his teachers included Gilles Tremblay (composition) and Irving Heller (piano). In 1971, Vivier left Canada for Europe, studying electroacoustic music with Gottfried Michael Koenig in Utrecht, and composition with Karlheinz Stockhausen in Cologne. Although Vivier was influenced by the latter, he nonetheless developed a highly personal language. Chants, composed during this period, represented for him "the first moment of my existence as a composer."
In the fall of 1976, Vivier took a long trip through Asia. A visit to Bali caused him to reevaluate his ideas concerning the role of the artist in society, initiating a new period in his stylistic evolution. In the wake of this journey he wrote Shiraz (1977) for piano, Orion (1979) for orchestra, and his opera Kopernikus (1978–79). Above all, it was in his cycle of pieces for voice and instrumental ensemble, particularly Lonely Child (1980) and Prologue pour un Marco Polo (1981) that Vivier's unique style crystallized. In a New York Times profile, Paul Griffiths observed, "The harmonic auras are suddenly more complex, and the fantastic orchestration is unlike anything in Vivier's earlier music, or anyone else's. Perhaps he found it by listening intently to bells and gongs, for the huge chords that march along—around—the voice commonly have deep fundamentals with a fizz of interfering higher tones, rather like metallic resonances." During this period, Vivier began to create texts in an invented language, mirroring the singularity of his musical idiom.
Vivier spent the last months of his life in Paris. On March 12, 1983, Vivier was found stabbed to death in his apartment. His murderer, a 19-year-old man who may have been a prospective lover, was later caught and sentenced.
Vivier advocates include Mauricio Kagel, Kent Nagano, Reinbert de Leeuw, David Robertson, and Dawn Upshaw. Vivier's music featured prominently in Holland Festival 2005, and the St. Louis Symphony Orchestra opened its 2005–06 season with Lonely Child, with David Robertson conducting and Dawn Upshaw as the soprano soloist. In 2005, the Montréal Symphony Orchestra inaugurated the Claude Vivier National Prize for the best work by a Canadian composer. (Reprinted by kind permission of B&H)
ABOUT THE PERFORMERS
The Arcana New Music Ensemble is a Philadelphia based ensemble for performing interesting, beautiful, and unconventional music in interesting, beautiful, and unconventional spaces. Founded in 2016, the ensemble comprises a flexible roster of more than 30 musicians and performs regularly in Philadelphia. Past concerts have featured the music of Julius Eastman, Galina Ustvolskaya, Morton Feldman, Moondog, among others.
---