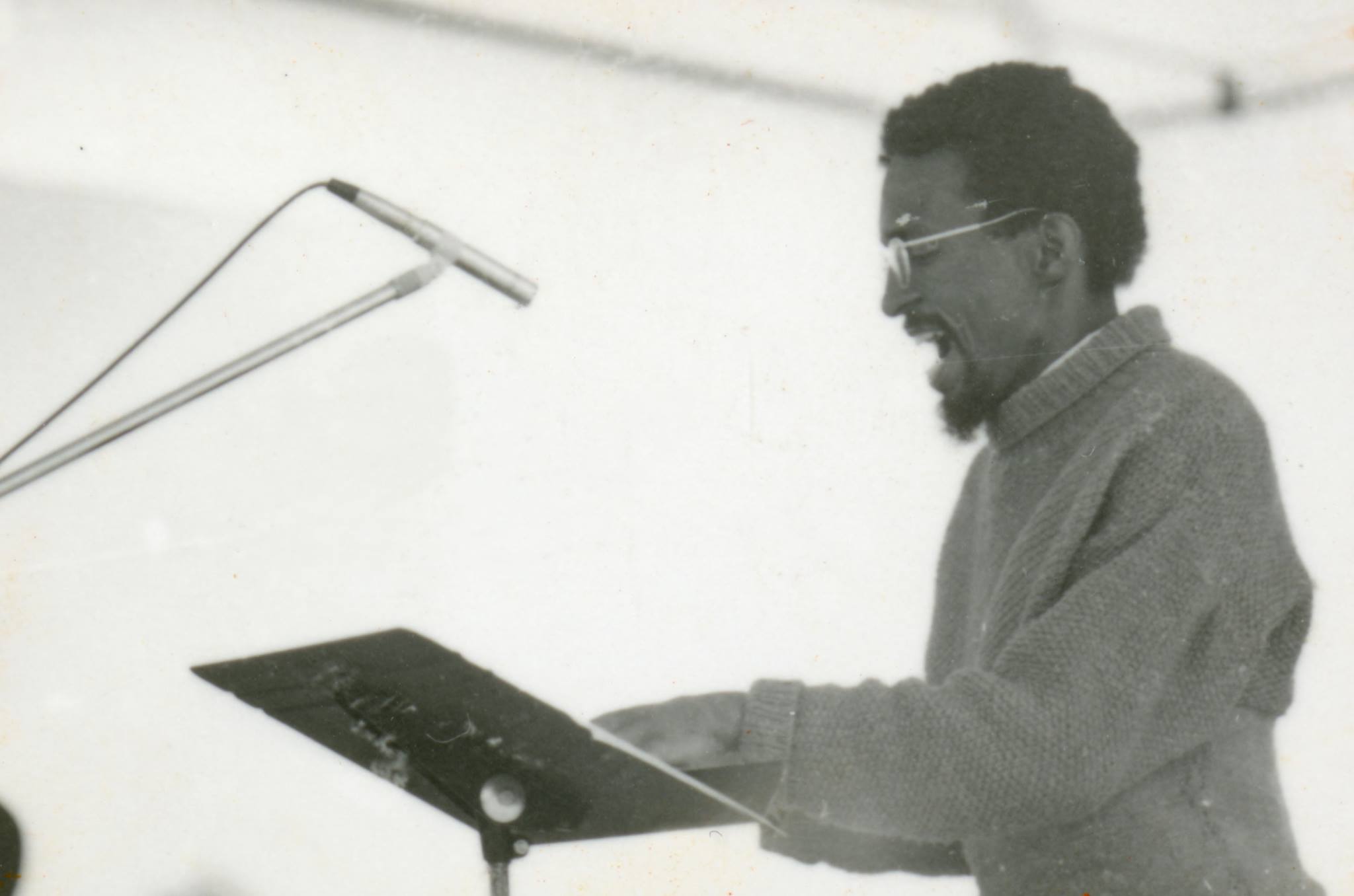 Moor Mother plus Julius Eastman: Macle, Thruway, Buddha
---
Friday - 8:00pm (ET)
May 12, 2017
The Rotunda
$12 – $25
ABOUT THE SERIES
Julius Eastman: That Which is Fundamental is an interdisciplinary, multi-artist project that examines the life, work, and resurgent influence of Julius Eastman, a gay African American composer and performer who was active internationally in the 1970s and 80s, but who died homeless at the age of 49, leaving an incomplete but compelling collection of scores and recordings. The culmination of more than three years of research, this first iteration of this project will take place in Philadelphia in May 2017. Events include four major concerts – including several modern "premieres" of recently recovered works – and a multi-disciplinary exhibition featuring archival materials and work by ten contemporary artists who engage with Eastman and the fragmented nature of his legacy.
For more info: https://www.thatwhichisfundamental.com/
ABOUT THE EVENT
An important landmark in the recovery of Eastman's music, this concert features the modern premieres of two of Eastman's earliest works- Macle (for 4 voices) and Thruway (for soprano, flute, clarinet, trombone, violin, cello, large choir, and jazz trio – in theri first performances since the 1970s. Opening the concert will be his enigmatic late period open instrumentation composition Buddha here performed as a choral work. Also joining the line up is Moor Mother performing an new spoken work piece dedicated to Julius Eastman.
JULIUS EASTMAN: BUDDHA (1984)
Eastman Community Choir
MOOR MOTHER: NEW WORK (2017)
Moor Mother, solo
JULIUS EASTMAN: MACLE (1969)
Ekmeles Vocal Ensemble
JULIUS EASTMAN: THRUWAY (1969)
Arcana New Music Ensemble
Anthony Bob, flute
Joseph Dvorak, clarinet
Min Young Kim, violin
Tom Kraines, cello
Rodney McGhee, trombone
Aaron Stewart, saxophone
Hprizm, electronics
Eastman Community Choir
---