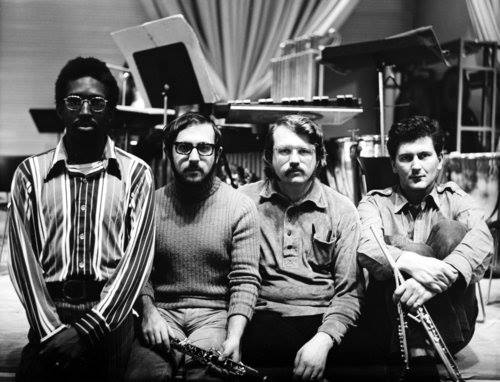 Julius Eastman: Stay On It + Femenine
with Gerry Eastman
---
Friday - 8:00pm (ET)
May 5, 2017
The Rotunda
$12 – $25
ABOUT THE SERIES
Julius Eastman: That Which is Fundamental is an interdisciplinary, multi-artist project that examines the life, work, and resurgent influence of Julius Eastman, a gay African American composer and performer who was active internationally in the 1970s and 80s, but who died homeless at the age of 49, leaving an incomplete but compelling collection of scores and recordings. The culmination of more than three years of research, this first iteration of this project will take place in Philadelphia in May 2017. Events include four major concerts – including several modern "premieres" of recently recovered works – and a multi-disciplinary exhibition featuring archival materials and work by ten contemporary artists who engage with Eastman and the fragmented nature of his legacy.
That Which Is Fundamental is the first comprehensive examination of Eastman's legacy to work alongside the Eastman Estate, an organization led by Gerry Eastman to gather together, organize, preserve, disseminate, and generally further the work of his brother, Julius.
ABOUT THIS EVENT
The first concert of this series will feature two of the works most widely performed during Eastman's life time – Stay on It and Femenine – both early examples of his minimalist-based works to show pop music influence. Opening the evening will be a special performance by Gerry Eastman, brother of Julius.
GERRY EASTMAN: IN MEMORY OF JULIUS
Gerry Eastman, solo guitar
JULIUS EASTMAN: STAY ON IT (1973)
Arcana New Music Ensemble
Dynasty Battles – piano; Tara Middleton – violin and voice; David Middleton – electric bass; Aaron Stewart, saxophone; Joseph Dvorak, clarinet; Keir Neuringer, saxophone; Eric Derr, percussion; Andy Thierauf, percussion; and special guest Christopher McIntyre, trombone
JULIUS EASTMAN: FEMENINE (1974)
Arcana New Music Ensemble
with Christopher McIntyre
---