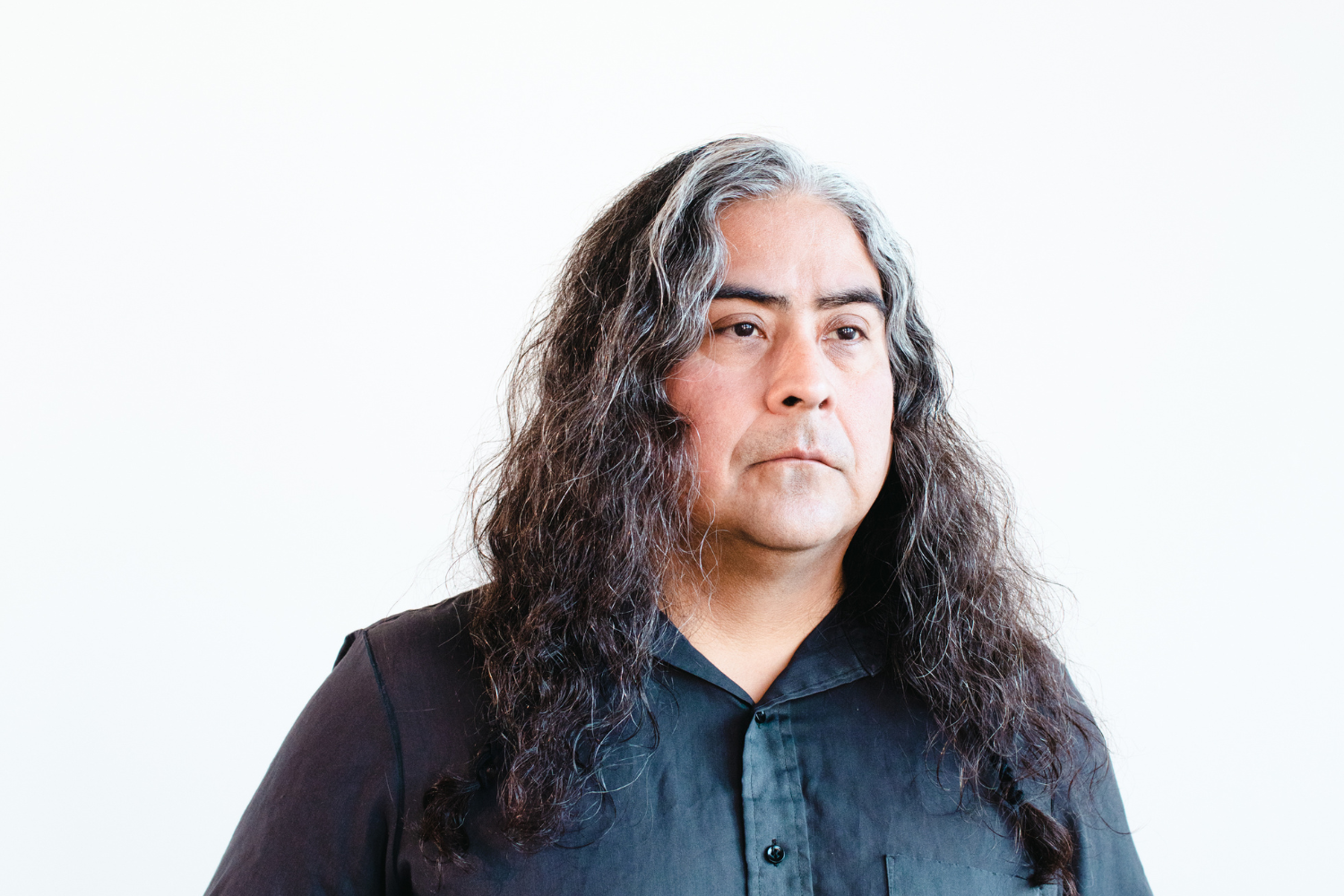 Music of Raven Chacon
Arcana New Music Ensemble
---
Friday - 8:00pm (ET)
June 2, 2023
University Lutheran
$12 – $20
Get Tickets
Bowerbird is excited to present Philadelphia's Arcana New Music Ensemble performing a portrait concert of Raven Chacon.
PROGRAM
Whisper Trio
Tessa Ellis, Andy Thierauf, Chelsea Meynig
Quiver
Tom Kraines, cello
Táá'ts'áadah
Tessa Ellis, trumpet
Lats' aadah
Carlos Santiago, violin
Biyan
Jonathan Leeds, clarinet; Chelsea Meynig, flute; Carlos Santiago, violin; Tom Kraines, cello; Andy Thierauf, percussion
ABOUT THE ARTISTS
Raven Chacon is a composer, performer, and installation artist from Fort Defiance, Navajo Nation, now based in the Hudson Valley, whose works combine contemporary chamber music with self-made electronic and acoustic instruments while conveying the perspectives of Indigenous people. He composes for chamber instruments but notes that his work is "deliberately performed for non-traditional audiences and in non-classical venues," like American Ledger No. 2, performed and displayed as a billboard along I-244 in Tulsa, OK, and Tremble Staves, performed among the ruins of the Sutro Baths in San Francisco's Lands End. His commissions include Sweet Land for opera company The Industry and The Journey of the Horizontal People for Kronos Quartet. Chacon was a member of the Indigenous art collective Postcommodity from 2009 to 2018 and, since 2005, has taught experimental chamber composition to high school students on the Navajo and Hopi reservations as part of the Native American Composer Apprenticeship Project. He has performed his work at the San Francisco Electronic Music Festival, Transmissions Festival in Italy, Borealis in Norway, and the Kamias Triennial in the Philippines. Chacon holds an MFA in music from the California Institute of the Arts and a BA in music from the University of New Mexico.
Founded in 2016, the Arcana New Music Ensemble is a group of Philadelphia-based musicians dedicated to presenting interesting, beautiful, and unconventional music in interesting, beautiful, and unconventional places. Built on a flexible roster of 25 musicians, Arcana is able to perform a broad range of repertoire in numerous configurations. Composers featured in recent programs include Julius Eastman, Morton Feldman, Galina Ustvolskaya, Pauline Oliveros, Tom Johnson, Moondog, and James Tenney. Arcana has performed at the Philadelphia Museum of Art, Fleisher Art Memorial, The Rotunda, The Kitchen (NYC), and collaborated with Variant Six, Prometheus Chamber Orchestra, and Pig Iron Theater Company.
---