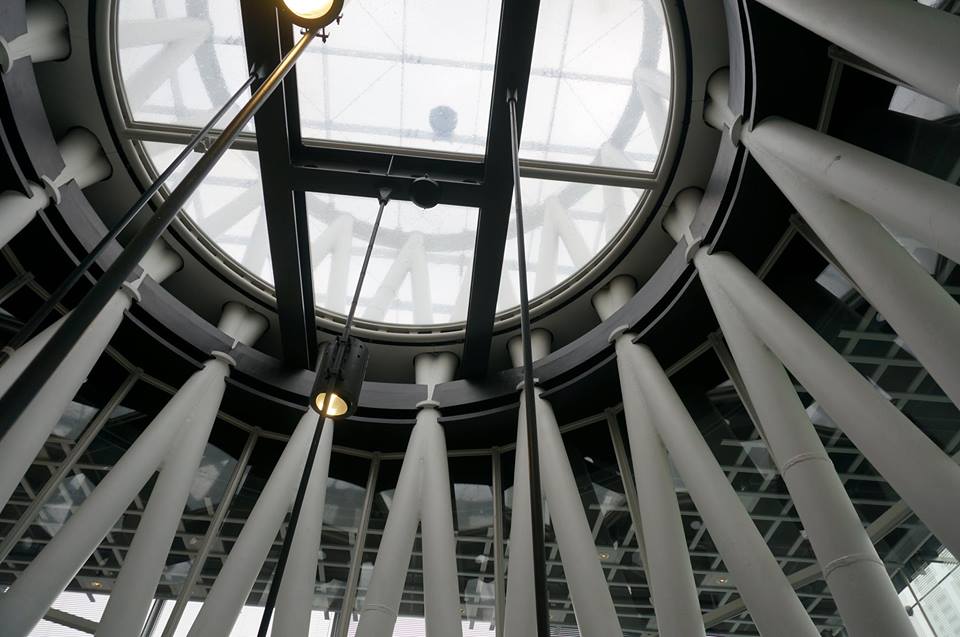 NANO TO MACRO: MUSIC OF KIRIGAMI
---
Friday - 8:00pm (ET)
November 7, 2014
Christ Church Neighborhood House
NANO TO MACRO: MUSIC OF KIRIGAMI
Gene Coleman & Ensemble N_JP with special guests Duo YUMENO 夢乃, Dr. Shu Yang, Dr. Randall Kamien and Jenny Sabin
ABOUT THE EVENT
Bowerbird and Soundfield are pleased to present the world premiere of three new works by composer and director Gene Coleman. The evening opens with presentations by architect and artist Jenny Sabin and two leading scientists from the University of Pennsylvania (Dr. Shu Yang and Dr. Randall Kamien). Together they will provide a fascinating glimpse into the world of cutting edge nano-to-macro scale technologies based on a very surprising source: Kirigami – the traditional Japanese art of folded and cut paper.
The night will feature "Kirigami I", commissioned by Chamber Music America and inspired by research being done by Sabin/Yang/Kamien; a new version of "9 Chains…" a music/ video work that explores the work and ideas of Buckminster Fuller during his years in Philadelphia; and "Systole I", a music/video work featuring the Magnetic Resonance Piano developed at the Excite Center of Drexel University.
Performing on the night is Ensemble N_JP, a chamber group dedicated to exploring the connections between contemporary and traditional forms of music by uniting outstanding traditional, experimental and contemporary classical musicians from Japan and the US.
Ensemble N_JP
Amy Williams and Helena Bugallo (piano and magnetic resonance piano)
Naomi Sato (sho)
Tom Kraines (cello)
Yoko Reikano Kimura (koto)
Toshimaru Nakamura (live electronics)
Gene Coleman (bass clarinet)
Nick Millevoi (eletric guitar)
Hikaru Tamaki (cello)
Conducted by Adam Vidiksis
---