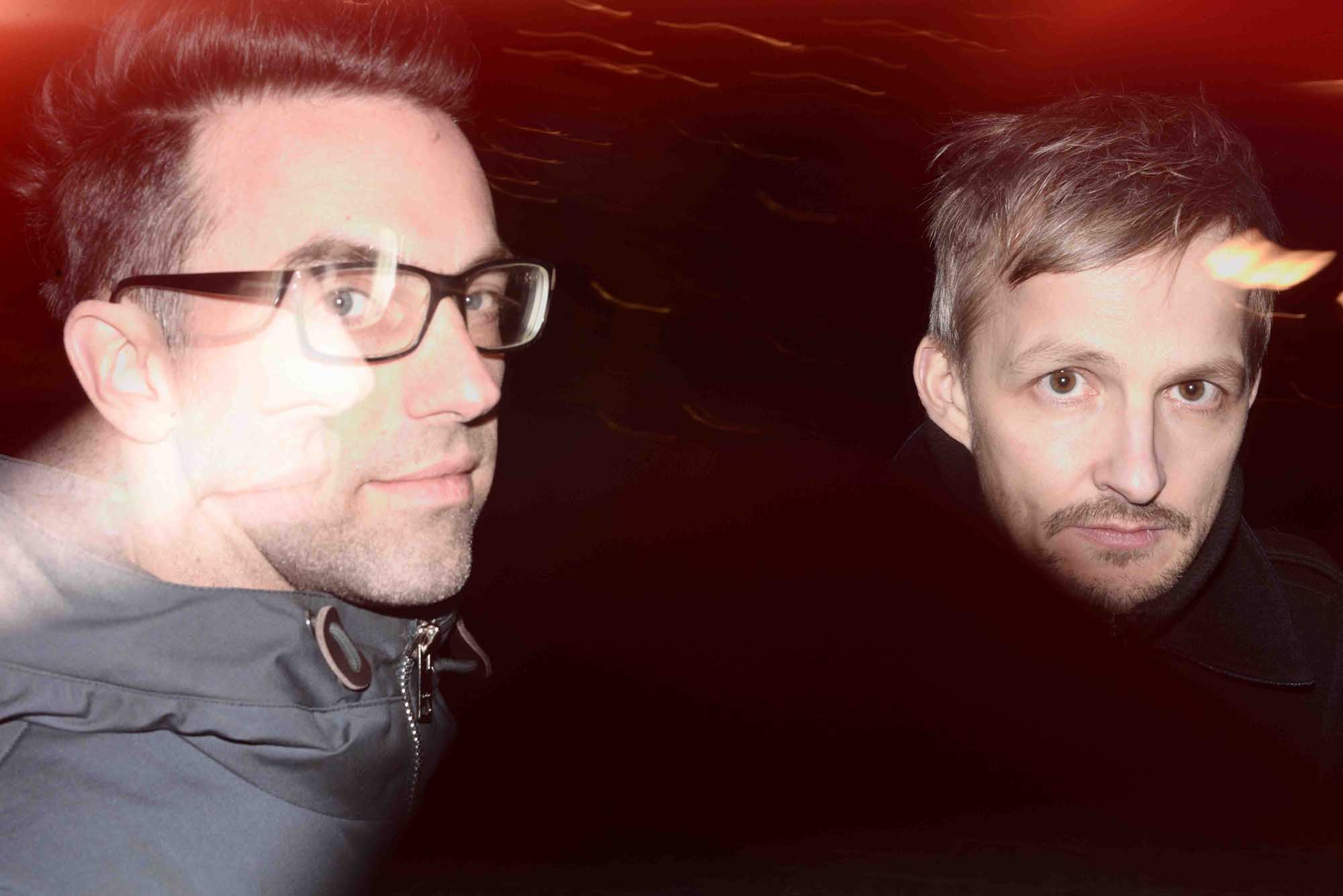 NEW TROMBONE
---
Thursday - 8:00pm (ET)
March 27, 2008
Circle of Hope
$5 – $10
MATTHIAS MULLER with CHRISTIAN MARIEN (trombone; drums)
free improv
DAN BLACKSBERG (solo alto trombone)
free jazz
STEVE PARKER (trombone)
new and avant garde compositions for trombone
LARRY TOFT (trombone)
ABOUT THE ARTISTS
The collaboration of Matthias Müller and Christian Marien started, when Matthias joined the band "Olaf Ton" in 2003. Playing together in various projects in the following period, they worked on a common musical language, which resulted in their duo-playing in 2006. Not only due to the unusual combination of trombone and drums, they are very consciously trying to overcome conventions and to avoid obvious musical solutions. Free improvised music which uses and at the same time questions the full range of musical parameters such as dynamics, density, rhythm, sound, form and tonality, requires extreme alertness and concentration on the musical process of both musicians. the outcome is a raw music, at the same time brutal and peaceful, ugly and nice. its aim to achieve the "highest form of beauty" at any time is overriding all musical decisions.
Matthias Müller, (1971), played together with some of the outstanding German improvisors such as Frank Gratkowski, Matthias Schubert, Gebhard Ullmann and Rudi Mahall as well as Albert Mangelsdorff. His CD "Bhavan", released on "Jazzhausmusik" in 2003, was produced by musician, festival maker, producer and journalist John Corbett from Chicago. He played concerts in India, Russia, USA and many European countries.
Christian Marien, (1975), plays in various ensembles such as "Olaf Ton", "Momentum" and "Computerband". He released CDs on "Leo-records", "2nd FLOOR Edition" and others. His recent artistic work concentrates on the development of his solo-playing (CD "sieben mal solo" released on Schraum in 2007) and on the collaboration with the performing artists "Ritsche&Zast".
Dan Blacksberg is a trombonist who is working to expand the range of the trombone in jazz and improvised music. A native and resident of Philadelphia, he has been seen all around town with such local musicians as Jack Wright, Toshi Makihara, Sonic Liberation Front and with Bobby Zankel's Warriors of the Wonderful Sound. He has appeared in concerts produced by Bowerbird and the Ars Nova Workshop. In addition, Dan has performed with Anthony Braxton (the premiere of Composition 19 for 100 tubas), Taylor Ho Bynum, Joe Morris, Mike Pride, Nate Wooley, Katt Hernandez, Daniel Levin and Joe Maneri in many venues in New York and Boston. Dan holds a bachelor's degree from the New England Conservatory of Music, where he studied with musical luminaries Bob Brookmeyer and Ran Blake. At NEC, Dan had the opportunity to work with Irene Aebi on the U.S. Premiere of her late husband Steve Lacy's song cycle Futurities (2004), and with Gunther Schuller in the world premiere of his monumental work Encounters (2003). Dan is also one of the premiere trombonists in the world of Klezmer. Dan has performed with Frank London, Michael Alpert, Adrienne Cooper, Alan Bern, Aaron Alexander, and the Shirim Klezmer Orchestra. He has performed twice at the Krakow Jewish Music Festival as well as the Montreal Jazz Festival and is a well known presence at KlezKamp and KlezKanada.
Trombonist Steve Parker is active as a soloist, chamber musician, and arts educator. In the field of contemporary music, he has been named a Fulbright Scholar by the US State Department to perform and commission works throughout Germany. Parker was awarded an ENCORE grant from the American Composers Forum to perform in the American premiere of David Lang's MEN for solo trombone, ensemble and video at the Gene Siskel Center in Chicago. He has commissioned and premiered over a hundred works in America and Europe. As a soloist, Parker was a prizewinner in the International Trombone Association Lewis Van Haney competition in Helsinki, Finland. He has soloed at the Spoleto Festival in Charleston, SC, BACKFABRICK in Berlin, the Museum of Contemporary Art in Chicago, Roulette in New York, and the Bowerbird series in Philadelphia. He has been invited to present solo recitals at Oberlin Conservatory, the College Music Society at Northwestern University, University of Wisconsin-Milwaukee, and College of Charleston in South Carolina. As a chamber musician, he is cofounder of In Freundschaft, a duo with cellist Jason Calloway that specializes in the modern works of German and American composers. They are frequent performers on the Bowerbird series in Philadelphia and perform throughout the US and abroad. Parker is also a member of the New York-based 2nd Instrumental Unit Contemporary Ensemble and has soloed with the MAVerick Ensemble in Chicago. As an orchestral musician, Parker has received fellowships with the Lucerne Festival in Switzerland to work with Pierre Boulez and Ensemble InterContemporain, the Spoleto Festival, the Music Academy of the West in Santa Barbara, CA, and the National Repertory Orchestra in Breckenridge, CO. He has performed with the Jacksonville Symphony, Charleston Symphony, Albany Symphony, Harrisburg Symphony, Monterrey Symphony, and Sarasota Opera. Parker is active as an arts educator in Philadelphia where he is a Lead Teaching Artist for the Philadelphia Orchestra. As a Teaching Artist, he helps to provide inner-city schools with musical instruction, instruments and tickets to Philadelphia Orchestra concerts. He is currently working with filmmaker Danny Anker to implement a new music curriculum inspired by the documentary, Music from the Inside Out, throughout the Philadelphia Public School system. Parker has a BM Oberlin Conservatory where he received the Dean's Talent Award to study with Jim DeSano and Robin Eubanks and holds a BA from Oberlin College in Applied Mathematics. He has a MM from Rice University where he studied with David Waters and David Kirk. At the Musickhochschule Trossingen in Germany, he studied with Abbie Conant and Mike Svoboda.
Trombonist Larry Toft performs frequently around the Delaware Valley. Being located in Philadelphia gives him the opportunity to perform a wide range of musical styles such as jazz, classical, salsa, reggae, Balkan, and funk. The avant-garde has always inspired Toft's music and he works it into his performances whenever possible. He is a regular member of Bobby Zankel's Warriors of the Wonderful Sound as well as numerous other local big bands including the Phil Giordano Orchestra, and the Lars Halle Jazz Orchestra. He has performed with salsa legends Johnny Pacheco of the Fania All-Stars, Lalo Rodriguez, Michael Stewart, and Johnny Rivera. A Graduate of Temple University, he studied with former Philadelphia Orchestra's trombonist Tyrone Breuninger and jazz with Don Collins and Luis Bonilla of the Village Vanguard Orchestra.
---