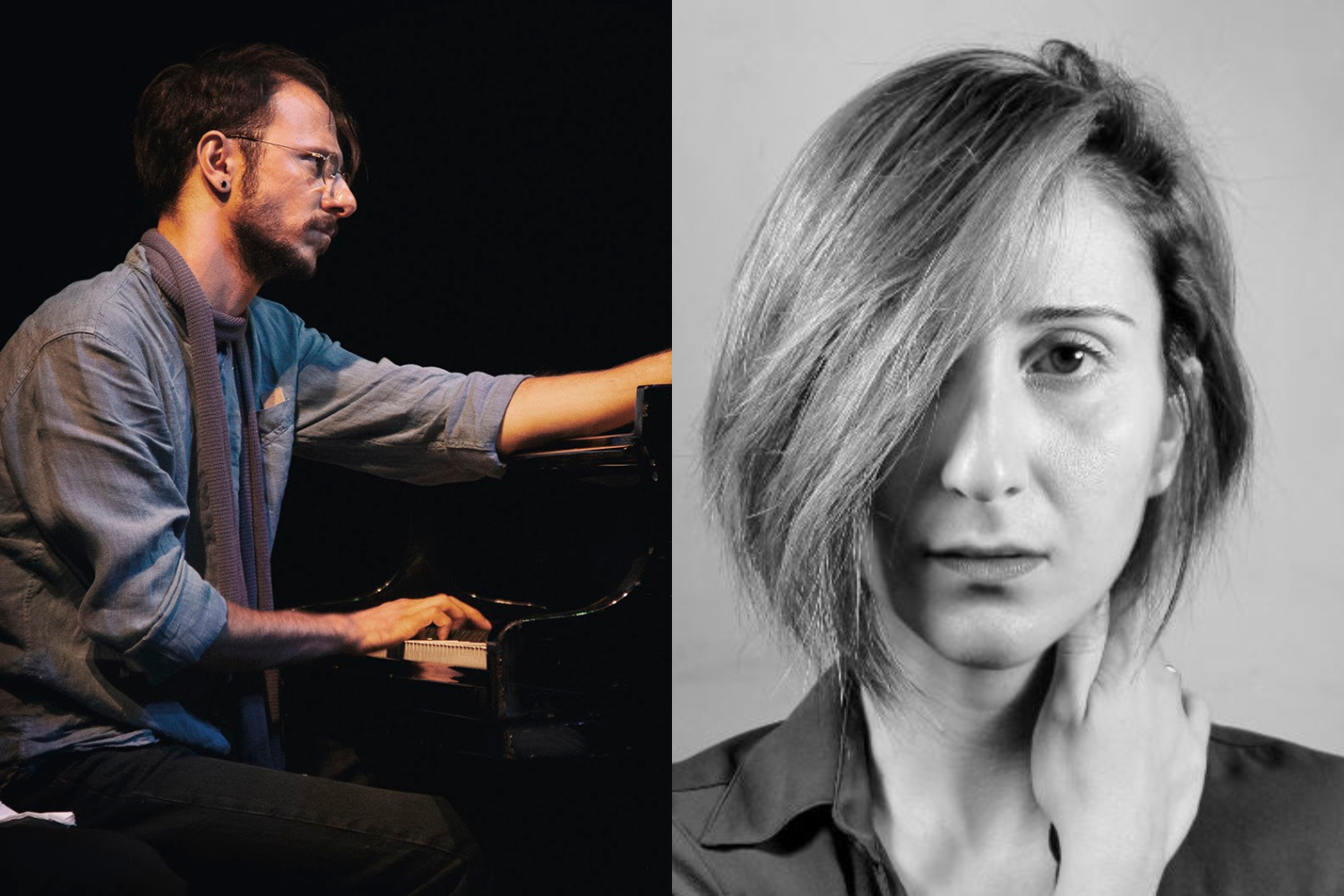 Song of Disobedience
Adib Ghorbani and Aida Shahghasemi
---
Saturday - 8:00pm (ET)
September 16, 2023
University Lutheran
$12 – $20
Get Tickets
Bowerbird is pleased to partner with Philly Iran in presenting Song of Disobedience, a musical performance honoring the one year anniversary of the Woman, Life, Freedom Revolution. Created specifically for this day, musicians Adib Ghorbani and Aida Shahghasemi along with local performers will be performing a heartfelt collection of music and storytelling on stage at UniLu.
Philly Iran is a coalition of Iranians and allies in the Philadelphia, PA area advocating to #FreeIran alongside the #WomenLifeFreedom movement, which began after the muder of Kurdish woman Zhina Mahsa Mini by Iranian "morality" police on September 16, 2022. Find more information on Instagram: @PhillyIran
ABOUT THE ARTISTS
Adib Ghorbani is an Iranian pianist, composer, filmmaker, actor, and director based in the United States. After earning a Bachelor's degree in classical piano performance and a Master's in music composition, Adib left his country, Iran, for the US to pursue his studies as a Ph.D. student in the ICIT program (Integrated Composition, Improvisation, and technology) at UC Irvine. Adib developed his unique multidisciplinary style known as Silent Music or Electro-musical Mime throughout the course of five years at UCI. Silent Music combines theater, live music performance, sound design, film, and motion sensor technology. Adib's works span various other genres, such as theatrical music, opera, contemporary music, experimental music, podcasts, sound design, and free improvisation.
Aida Shahghasemi is a Minneapolis based musician with roots in Iran. She studied Psychology and Anthropology at University of Minnesota with a focus on the cultural aspects of Persian Classical Music and the restrictions imposed on the voices of Iranian female vocalists. She received her Masters degree from New York University in Arts Politics where she also served as an adjunct instructor teaching a course she developed on arts activism in Iran. She has worked with a number of different Art and Social Advocacy groups in New York and Minnesota as a musician, graphic designer, and developer and has served as an Assistant Program Coordinator at Hamline University's Making Waves Social Justice Theatre Troupe. She has been a touring member of Iron and Wine and Marketa Irglova's band while also being a recording artist on two of Glen Hansard's albums. Her three albums are "Wind Between the Horse's Ears," released in 2015, "Cypress of Abarkooh," released in 2019 and "Chashmandaaze Rooydaad," released in August of 2022. She is a McKnight Music Fellow and serves as an adjunct faculty in the MFA program at Minneapolis College of Art and Design. Aida is a mental health therapist at CAREFree counseling and works primarily with adults and couples dealing with trauma.
---