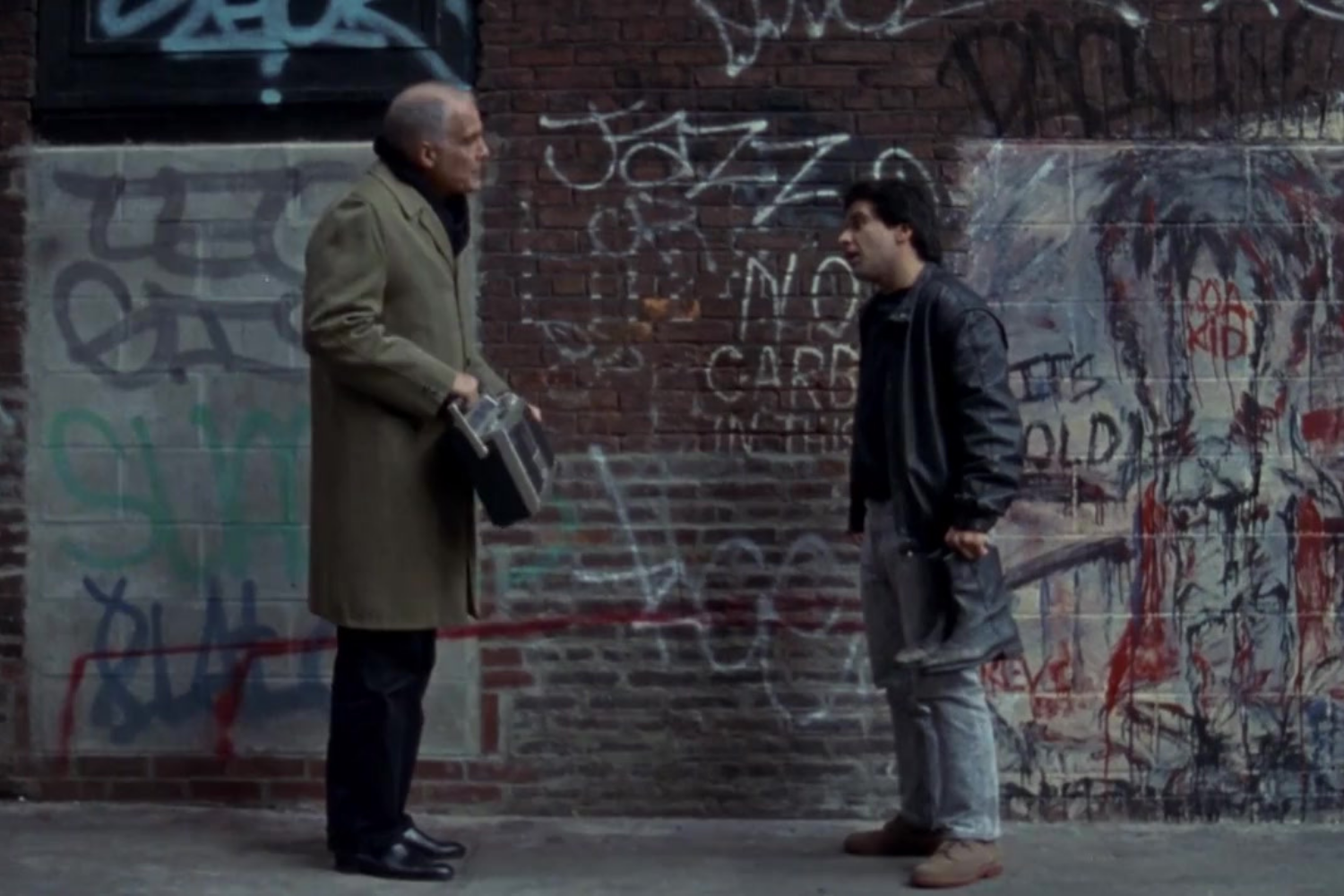 Raúl Ruiz's The Golden Boat
Nightletter Screenings
---
Wednesday - 7:00pm (ET)
May 18, 2022
University Lutheran
$8 – $12
Get Tickets
Over the course of a half century long career, Chilean-born Raúl Ruiz established himself as cinema's greatest surrealist this side of Luis Buñuel. And like Buñuel, Ruiz was a vagabond, making films wherever funds were available. After the establishment of Chile's military junta under Augusto Pinochet in 1973, Ruiz fled to Paris, making films in France, Portugal, The Netherlands, among other locales. The Golden Boat brought him to the U.S. for the first time while the director hones in on an artistic mecca, the downtown New York art scene of the 1980s. Produced in collaboration with The Kitchen, the film takes the form of one of our homegrown police procedurals crossed with a telenovela. The film wanders through Manhattan as a murderer and a philosophy-student rock critic pursue the object of the cut-throat's affection, a Mexican soap opera star. But the meandering plot is mainly an excuse for Ruiz to engage in his love of dreamlike black comedy where streets are populated by a veritable who's who of no wave New York including Jim Jarmusch, Kathy Acker, Annie Sprinkle, Vito Acconci—featuring a score by John Zorn.
Co-presented with Nightletter.
---
This is an "in person" event. All those attending must show proof of COVID 19 vaccination status (vaccination card or legible photo on your smartphone, plus photo ID) and wear a mask during the entirety of the event. There will be no exceptions to this policy. Capacity will be limited – advanced tickets are strongly encouraged.
---
PROGRAM
The Golden Boat / Raúl Ruiz / 1990 / 83 min / 16mm-to-Digital
---