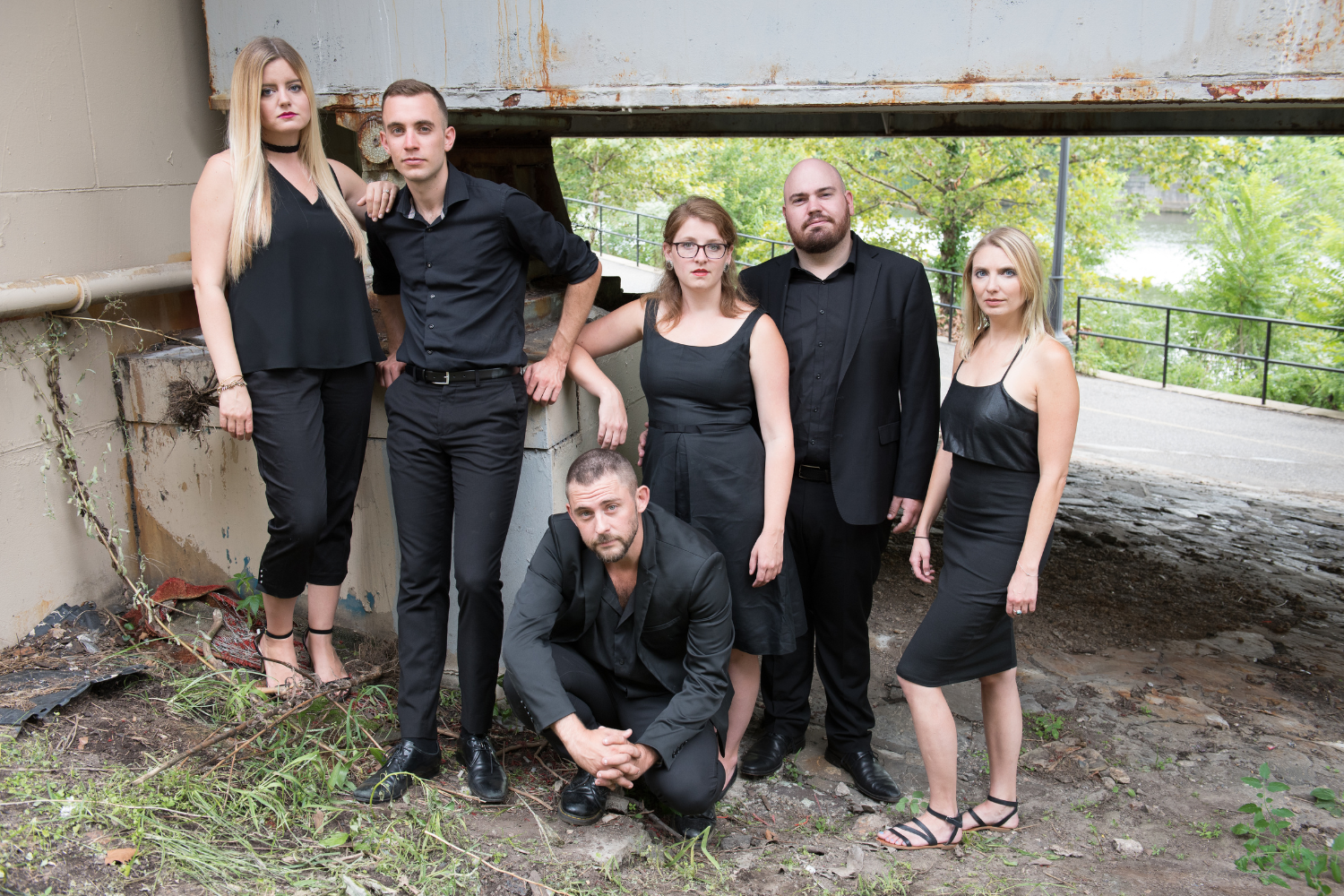 Sacred & Profane
Variant 6
---
Friday - 8:00pm (ET)
April 21, 2023
University Lutheran
$15 – $35
Get Tickets
Bowerbird is pleased to present vocal group Variant 6 at University Lutheran performing "Sacred & Profane" – madrigals in a kaleidoscope of texts and sounds: medieval prayers set by Benjamin Britten, fables and fairy-tales conjured by Maurice Ravel, solemn meditations by Pablo Ortiz, and excerpts from Gian Carlo Menotti's strange and beautiful The Unicorn, the Gorgon, and the Manticore. Their sole a cappella show of the season, Variant 6 explores how text and music can intertwine in strange and beautiful ways.
---
ABOUT THE ARTIST
Variant 6 is a virtuosic vocal sextet, led by co-artistic directors Rebecca Myers and Elisa Sutherland. Variant 6 explores the expressive potential of the human voice through vocal chamber music that is at once virtuosic, poignant, and approachable. Composed of artists with a diverse set of skills and a wide range of expertise, we seek out repertoire that embodies this potential. We collaborate with artists of many disciplines, creating refreshing interpretations of music of the past and innovative premieres of new works. Our concerts are unique and intimate musical experiences that foster deep conversation between artists and audience. Variant 6's artists have performed with internationally recognized ensembles, including Roomful of Teeth, Bang on a Can, American Composers Orchestra, Seraphic Fire, Santa Fe Desert Chorale, the Los Angeles Philharmonic, Chicago Bach Project, Piffaro, Tempesta di Mare, the Philadelphia Orchestra, Opera Philadelphia, and more. Our singers have appeared as soloists with the Indianapolis Symphony Orchestra, the Opera Philadelphia, the American Bach Soloists, Philadelphia Orchestra, Lyric Fest Philadelphia, and with the Apollo Chorus of Chicago. Many of our members regularly sing with Philadelphia's contemporary music choir, The Crossing. Collectively, we hold degrees from Indiana University, Northwestern University, Westminster Choir College, Temple University, and the University of the Arts.
---
---
PLEASE NOTE: As of January 2023, masks are welcomed, but no longer required at Bowerbird events.
---
---