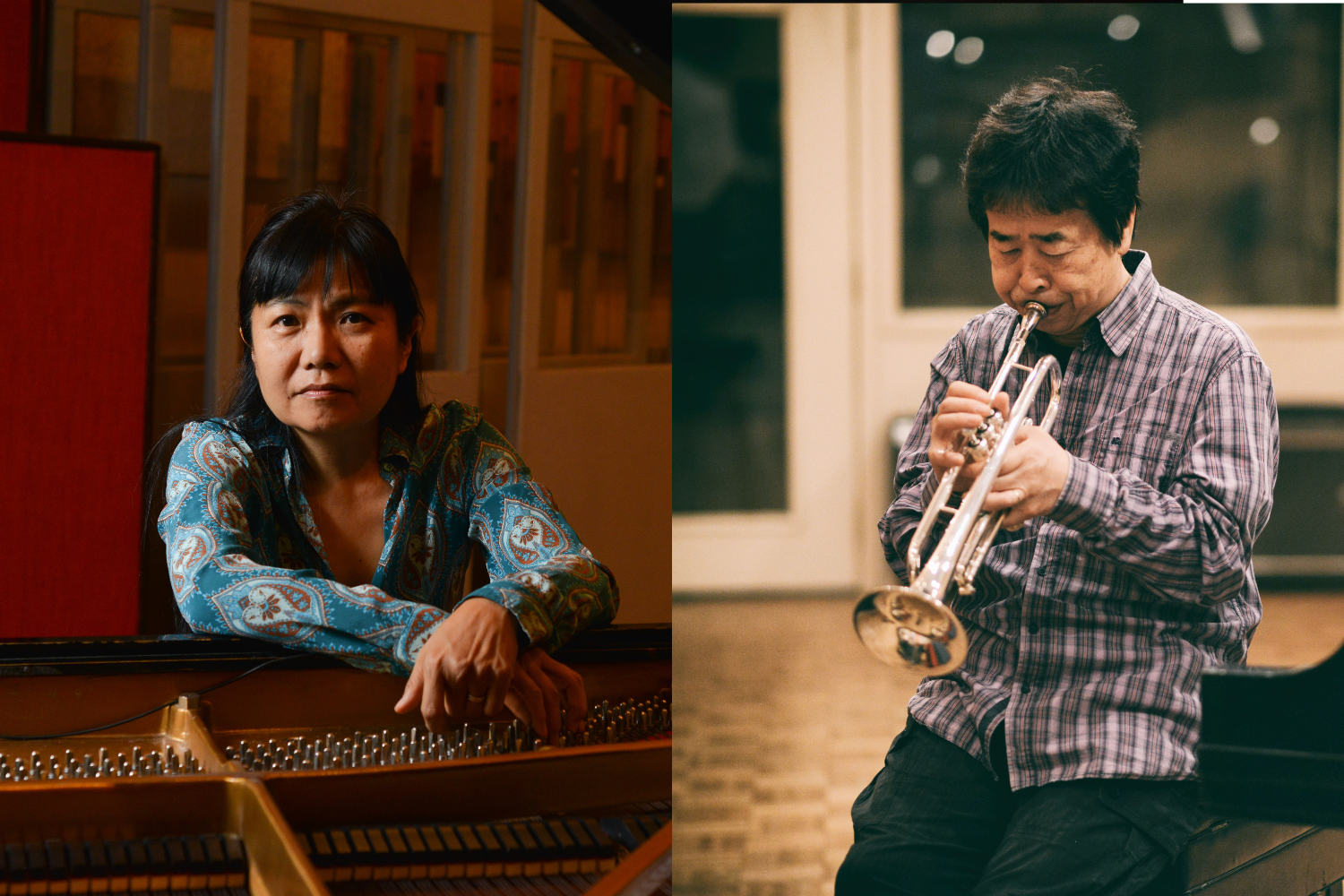 Satoko Fujii + Kappa Maki
with Jesse Kudler
---
Saturday - 8:00pm (ET)
December 9, 2023
University Lutheran
$12 – $20
Get Tickets
Bowerbird is pleased to present Japanese musicians Satoko Fujii and Kappa Maki performing at University Lutheran. The duo consists of piano and trumpet performing an improvised set. Jesse Kudler will open the evening with an improvisation on the church's organ.
---
ABOUT THE ARTISTS
Critics and fans alike hail pianist and composer Satoko Fujii as one of the most original voices in jazz today. She's "a virtuoso piano improviser, an original composer and a band-leader who gets the best collaborators to deliver," says John Fordham in The Guardian. In concert and on more than 80 albums as a leader or co-leader, the globe-trotting Japanese native synthesizes jazz, contemporary classical, avant-rock, and Japanese folk music into an innovative music instantly recognizable as hers alone.
Japanese trumpeter and composer Kappa Maki is internationally recognized for a unique musical vocabulary that blends extended techniques with jazz lyricism. This unpredictable virtuoso's seemingly limitless creativity led François Couture in All Music Guide to declare that "… we can officially say there are two Kappa Makis: The one playing angular jazz-rock or ferocious free improv…and the one writing simple melodies of stunning beauty…How the two of them live in the same body and breathe through the same trumpet might remain a mystery."
Jesse Kudler is a musician, composer, performer, and sound artist using improvisation, collaboration, and site-specificity to examine authorship, intention, agency, ambiguous affects, and modes and practices of listening. He works with guitar, electronics, recordings, keyboards, synthesizers, radios, tapes, movement, and text.
---
---