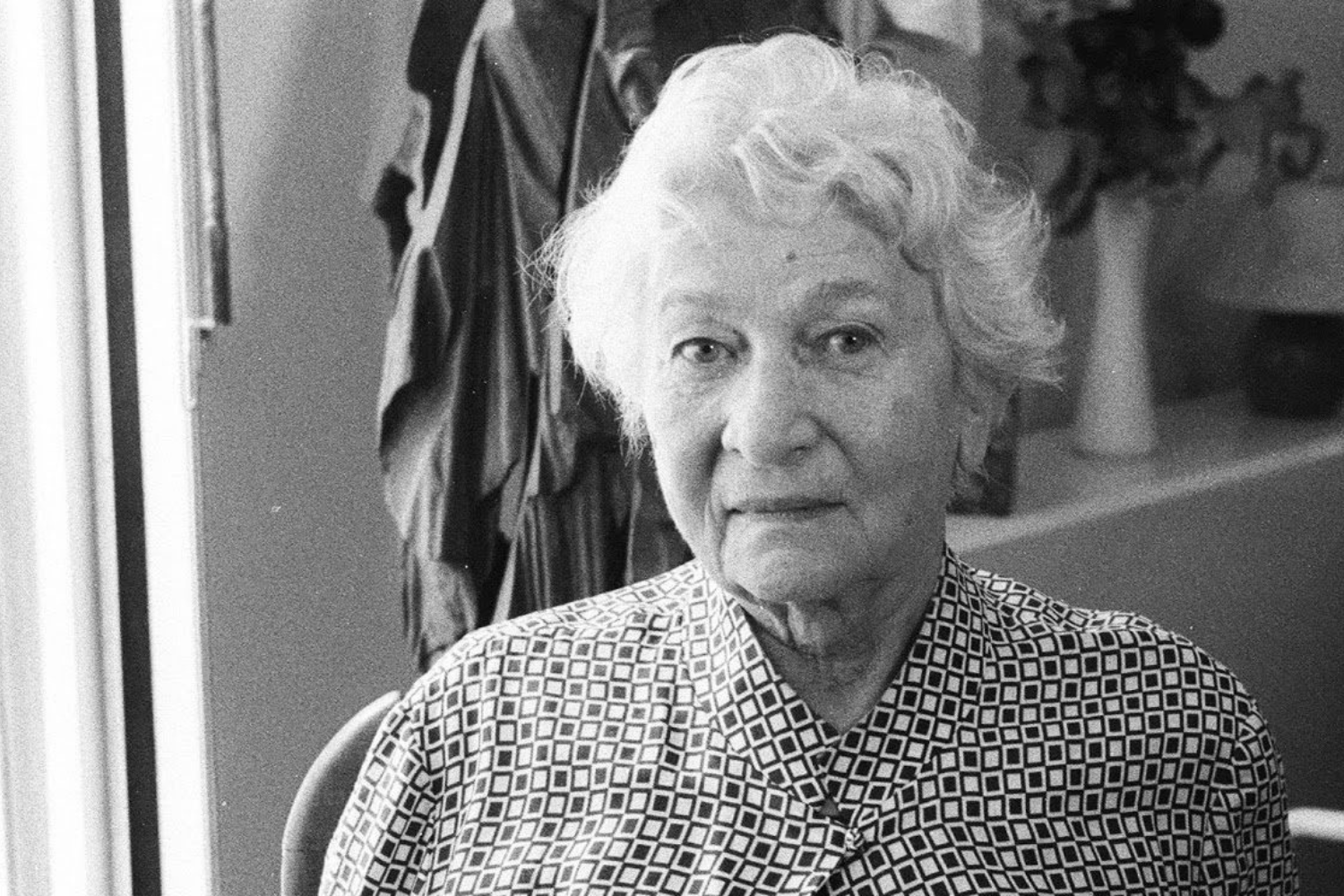 The Music of Éliane Radigue
Nate Wooley and Enrico M.
---
Saturday - 8:00pm (ET)
December 2, 2023
Icebox Project Space
$12 – $20
Get Tickets
PRESALES HAVE ENDED. TICKETS WILL BE AVAILABLE AT THE DOOR.
Bowerbird is pleased to present Enrico M. and Nate Wooley performing The Music of Éliane Radigue for percussion and trumpet featuring OCCAM X and OCCAM XXVI plus the premiere of a new OCCAM River.
Two longstanding champions for the music of French composer Éliane Radigue will be performing a series of rare concerts in the United States between November 30th and December 3rd. Enrico M. is the only performer of Radigue's percussion music, the spectrally wild OCCAM XXVI for bowed cymbals. Although one of the last of Radigue's chevaliers, as she calls those who have collaborated on her solo music, Enrico has been one of the most fervent and in-demand performers of her music, collaborating with Wooley and others on larger pieces in Europe during the composer's ninetieth birthday year. He will perform the US premiere of OCCAM XXVI at Blank Forms in Brooklyn, NY on November 30th.
Nate Wooley has been performing Radigue's music for a decade, especially OCCAM X for trumpet and OCCAM RIVER III for trumpet and birbyne with Carol Robinson. Since 2014, he has performed Radigue's music dozens of times, most recently curating a concert of her music at the Big Ears Festival in Tennessee. He is also the author and editor of an issue of his journal, Sound American, devoted to the chevaliers, which came out in 2021 and featured ten interviews with some of Radigue's closest partners in the making of OCCAM Ocean. He will perform OCCAM X for trumpet, the first performance in New York in two years.
Together, the duo will premiere a new OCCAM River for percussion and trumpet.
PROGRAM
OCCAM X (2014) – Éliane Radigue
for trumpet
OCCAM XXVI (2018) – Éliane Radigue
for percussion
OCCAM River – Éliane Radigue
for percussion and trumpet
ABOUT THE ARTISTS
Eliane Radigue is renowned for her electronic music, in particular, with the ARP Synthesizer. Her compositions are defined by micro-events due to subtle overtone shifts that dance above a seemingly static tone. The result is profoundly moving. In 2005, Radigue began composing for acoustic instruments, first Naldjorlak, her grand trio for two basset horns and cello, now the ever-expanding Occam Ocean series. These new works have been featured in important festivals: Festival d'Automne / Paris, Huddersfield Contemporary, Angelica / Bologna, CTM.12 Spectral / Berlin, Crossing the Line / NY, Sound and Music / London, ISEA2010 Ruhr, E-May / Vienna, [K] HEUTE / Hamburg, and Impact / Utrecht.
Enrico M. is an Italian percussionist and sound researcher active in the field of experimental music, sound intervention and performance; his practice explores the relations between sound, space and body, the vitality of materials and the morphology of surfaces, with particular attention to the percussive acts and the modes of listening. Since 2007 Enrico Malatesta has been presenting his works with tours all over Europe, Brazil, South Korea, Japan, UK, North America and Russia, participating in festivals and special events in venues such as Pirelli Hangar Bicocca – Milano, Berghain – Berlin, MAM – Rio de Janeiro.
Nate Wooley made his debut as soloist with the New York Philharmonic at the opening series of their 2019 season. Considered one of the leading lights of the American movement to redefine the physical boundaries of the horn, Wooley has been gathering international acclaim for his idiosyncratic trumpet language. He has performed with and played music by Anthony Braxton, Eliane Radigue, Annea Lockwood, Ken Vandermark, Evan Parker, and Yoshi Wada. He has premiered works for trumpet by Christian Wolff, Michael Pisaro, Annea Lockwood, Ash Fure, Wadada Leo Smith, Sarah Hennies, Martin Arnold, and Eva-Maria Houben. He is a 2022 NYSCA/NYFA Fellow and is the 2023 composer-in-residence at Mills College in Oakland, California.
---