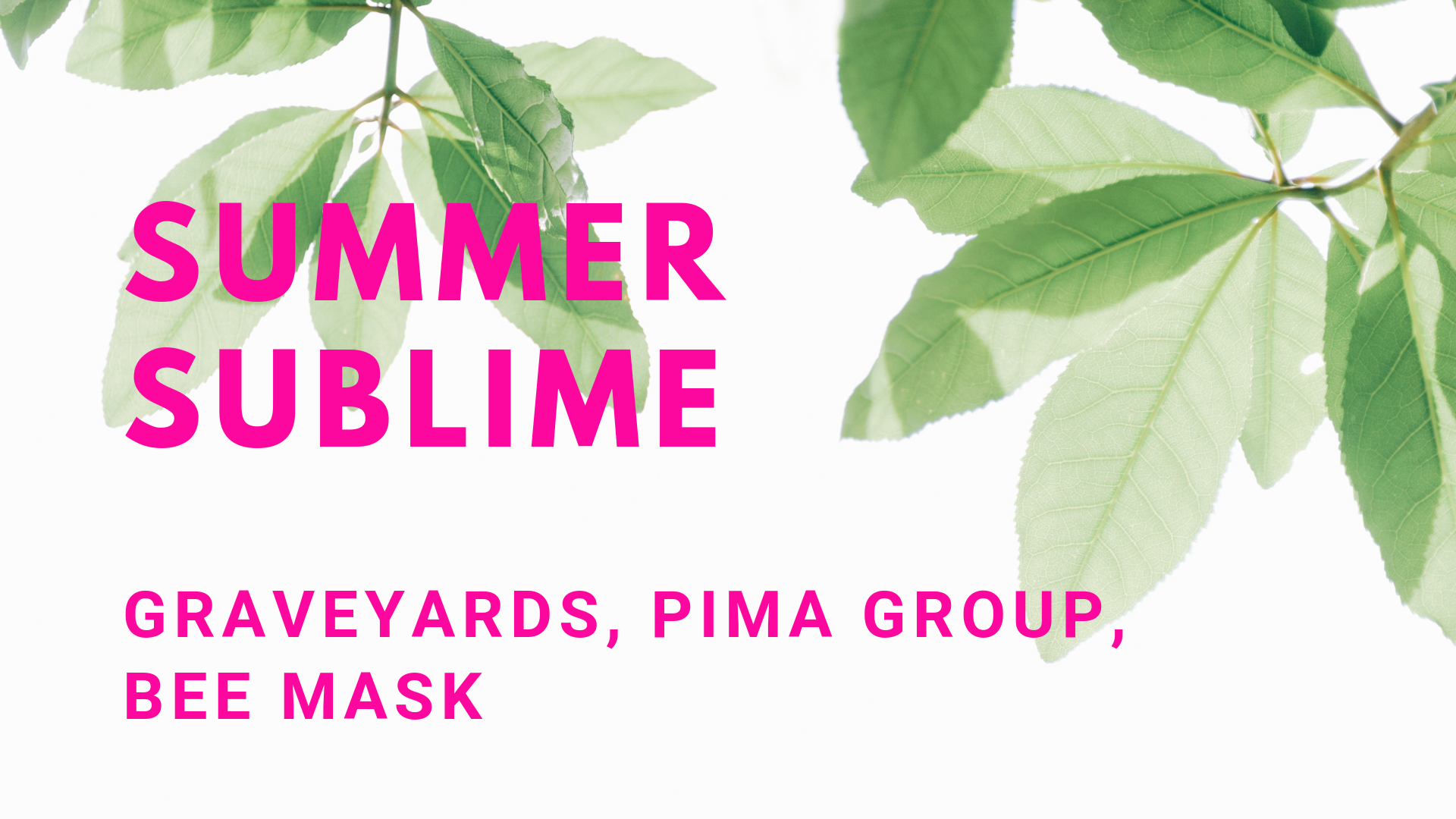 SUMMER SUBLIME
---
Wednesday - 8:00pm (ET)
August 5, 2009
Plays and Players
$5 – $10
A triple bill of haunting beauty and sublime intensity closes out the Bowerbird summer season.
Detroit's Graveyards (members of Wolf Eyes, Melee), will be joined by Melisa Putz and Thomas Clark's dance and music collaboration PIMA Group, and special performance by Chris Madak's Bee Mask. The event will take place on the air-conditioned 3rd Floor of the Plays and Players Theater, and the adjacent Quig's Pub will be offering adult beverages and other libations throughout the night.
ABOUT THE ARTISTS
Wolf Eyes has long been the dominant sonic export from Detroit, Michigan, but it's members are just the tip of an exciting community of musicians. In Graveyards, Wolf Eyes' John Olson (here playing saxophones) is joined by percussionist Ben Hall and guitarist Chris Riggs (stepping in for cellist Hans Beutow) for what Hall describes as "New American Improvisation." Decidedly outside both the jazz idiom and the sounds that have become associated with the term free improvisation (and even further from the harsh noise of Wolf Eyes ) Graveyards seeks to find a new, spontaneously composed vocabulary to allow for a sound that is both large and succinct at once.
Founded as an outlet for dancer and choreographer Melisa Putz and musicians Michael Barker and Thomas Clark to develop new methods for the integration of dance, music, and visual art, PIMA Group has been consistently among the most affecting and provocative collaborations Philadelphia has to offer. Best characterized as 'beauty in distress', PIMA Group's work has a haunting and disembodied quality that prospers richly in the unique character of the Plays and Players Theater.
PIMA Group is interested in developing new processes and approaches to the integration of dance, music and visual art. The works range from improvisational performance art work to more formal choreographed and composed pieces. PIMA Group has performed at venues in Baltimore, Boston, New York City and Philadelphia including the Painted Bride Art Center, The Community Education Center, Mobius, The Construction Company, Joyce SOHO, 92nd St. Y, Williamsburg Art Nexus and The Red Room.
PIMA Group has also performed at dance festivals including the Improvised and Otherwise Festival in Brooklyn, NY, the 2003 Philadelphia Fringe Festival at the Table Space Gallery, the Dance On Earth Festival at University Settlement's Beacon, NY campus and the Goose Route Dance Festival in Shepherdstown, WV. As well as for the Bread and Roses Community Fund at Vox Populi Gallery in Philadelphia. PIMA Group has received Temple University Space Grants to assist in the development of new work. PIMA Group gratefully acknowledges support from the Philadelphia Cultural Fund and Fractured Atlas. PIMA Group is a 501(c)3 non-profit organization.
Melisa Putz is a dancer and choreographer based in Philadelphia, PA. She is co-founder and artistic director of PIMA Group, a music and dance performance group founded in 2001. She received her dance training through the Professional Training Program at the Merce Cunningham Dance Studio in New York City and received a full dance scholarship to attend the Strictly Seattle Dance Intensive in Seattle, WA. Melisa has also studied with Lisa Kraus (Trisha Brown Dance Company) and is currently performing in her newest work, The Partita Project. Melisa co-directs Ballet Concerto, a pre-professional ballet company at the Pennsylvania Performing Arts Academy and is a certified yoga instructor through the Yoga Alliance, teaching weekly classes throughout the Philadelphia area. During the Summer of 2007, Melisa will teach a week-long dance workshop and perform a site-specific piece in Romania as part of the Sibiu Dance 2007 Festival. This residency is made possible through support from the Dance Theater Workshop Suitcase Fund. Melisa has been awarded a Leeway Foundation Grant Award (2002), a Rocky Dance Award (2002), and selection for the Susan Hess Choreographer's Project (2004-2005). She has been Dance Artist-In-Residence at the Community Education Center in Philadelphia during the 2006-2007 season.
Bee Mask is an ongoing project of Philadelphia-based artist and curator Chris Benedetto Madak, focused on the use of handmade electronics, tape, synthesizers, and prepared instruments in inherently indeterminate situations that underscore the distinction between the improviser as an embodied subject and improvisation as a grammatical activity. Live and on record, this work evokes complex and often absurd genealogies of tactics and signifiers as a means toward a contemporary implementation of the utopian ethics of experimental music and historical anti-arts.
In addition to his work as Bee Mask, Chris has been active as an artist and curator in Philadelphia, New York, Cleveland, and Northampton, Massachusetts, where he was a founding director of GalleryTK. Since 2005, he has published editions of contemporary experimental music on his Deception Island imprint.
---