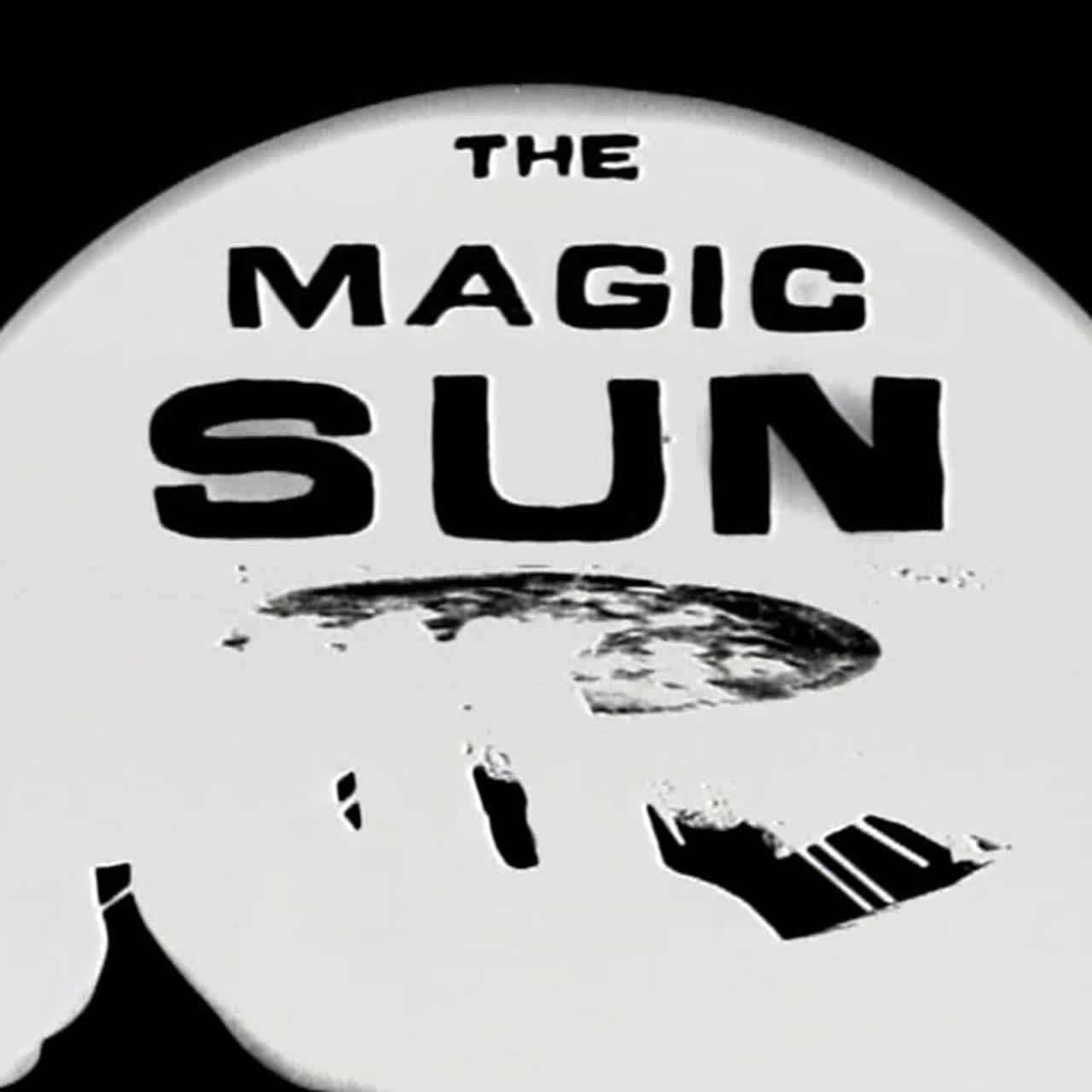 The Magic Sun (Sun Ra)
and other AV Shorts
---
Friday - 8:00pm (ET)
May 17, 2019
The Rotunda
Free
Bowerbird is pleased to present an evening of screened and live audio visual shorts including the Philadelphia premiere of Phill Niblock's newly mastered 1966 film The Magic Sun – an experimental work featuring Sun Ra and His Solar Arkestra that was produced using a unique negative process and ultra-tight close-ups on the moving hands and mouths of the musicians.  Also screened will be Philadelphia dance artist Terry Fox's Citizens' Footbook. These video "fillers" were created by Terry Fox in collaboration with filmmaker David Rosenberg and WHYY-TV12 and Philadelphia musicians Jeff Cain and Charles Cohen, and were aired between main programs on WHYY-TV for about a year in 1980.  Live performances on the evening will be given by members of Philly A|V, a new collective whose work is at the intersection of sound, movement, video, digital processing, and other experimental media techniques.
PROGRAM
Phill Niblock: The Magic Sun (1966, video)
Terry Fox: Citizens' Footbook (1980, video) (music by Jeff Cain and Charles Cohen)
Andy Thierauf and Sean Thomas Boyt: trio (dance, sound, and live video processing)
Nora Gibson and Dave Buschemeyer: Dark Energy (sound with live audio-reactive visuals)
John Bezark and Chris Baldys: untitled (live sound and video processing)
Shani Aviram: untitled (live sound and video processing)
PHILL NIBLOCK: THE MAGIN SUN (excerpt)
TERRY FOX: CITIZENS' FOOTBOOK (excerpt)
ABOUT THE ARTISTS
Shani Aviram (b. Jerusalem, Israel) is a composer, sound designer and electronic musician currently based in Philadelphia. In her music she works with fragments of memories, conversations and synthesized sounds, exploring forms of musical collage. Often, she will let the machine run wild. She has studied composition with Maggi Payne, Fred Frith and John Bischoffhas performed at The Megapolis Audio Festival, CubeFest at Virginia Tech, and Mills College amongst other institutions.  www.shaniaviram.net
John Bezark is a West Philly based creative technologist, video artist and interactive designer. He works primarily in MAX/MSP/Jitter, node.js and webGL to build creative systems that are powered by technology. However, with a background in Theatre Directing, he also believes in making immersive and interactive experiences that are deeply rooted in storytelling and audience agency. He's fascinated by complex systems, board games and history, and, on the whole, is looking forward to the future.
Nora Gibson is a choreographer and video artistinterested in the beauty of the natural world, as evidenced in mathematics and science, and in working across artistic and academic disciplines to expand ballet's reach. Gibson trained at Baltimore School for the Arts, Chautauqua, and NCSA, and earned a BFA from Tisch, at NYU. In addition to performing in the genres of ballet and contemporary dance in MD, D.C., and NY, Gibson was selected to work from 2010-2013 with Lucinda Childs to perform various iconic 70s works as part of the Pew Center for Arts and Heritage's Virtual Reconstruction project. Gibson's choreography has been presented by New Dance Alliance at Joyce SOHO, at Dance Place in Washington DC, Philadelphia Dance Projects, The Williams. Center for the Arts, and the Franklin Institute. Gibson also makes digital art under the name of Chroma and performs in A/V shows currently scheduled in the US and Canada.
Andy Thierauf is a Philadelphia based percussionist who specializes in the creation and performance of contemporary music. He is particularly interested in combining percussion with theater, dance, and technology. Andy teaches at Settlement Music School and is an adjunct professor of percussion at Kutztown University. He is half of stb x at, a dance/percussion duo with dancer and choreographer Sean Thomas Boyt. He has appeared in Philadelphia, New York, Boston, Argentina, and across the Midwest at music festivals, conferences, and symposia. His research centers on seamlessly integrating technology into performance to produce collaborative, multi-media presentations with writers, dancers, actors, choreographers, and composers.
Gralin Hughes, Jr. (aka television sky) is a multidisciplinary artist based in Philadelphia, working at the intersection of sound & visual. He merges visual art, and sound design through projection mapping, audio/visual live performances and installation art. His body of work explores the manipulation of fragmented textures through the use of modular synthesis, field recordings and software. His artistic practice focuses on collaborating with visual artists, musicians, galleries and museums on how to activate their performances and spaces in ways that engage audiences more actively. His recent work includes collaborations with muralist Michelle Angela Ortiz, The Philadelphia Jazz Project, and Alex Shaw/The Mandinga Experiment. Gralin holds an MFA in Museum Exhibition Planning and Design from the University of the Arts. When not experimenting in his art studio he teaches creative technology & new media courses.
Terry Fox, Director of Philadelphia Dance Projects, is a former choreographer/dancer. Concurrently she is Adjunct Faculty for the MA in Theatre Arts Administration Program, Global Learning & Partnerships, in the Theatre & Dance Department at Rowan University. As an artist she was one of the first in Philly to explore post modernism with improvisational structures in performance as well as "pioneer" the Old City loft district that later was developed into arts district. She often collaborated with choreographer/dancer Ishmael Houston-Jones, and musicians Charles Cohen and Jeff Cain. As artist Curator she founded the "Dance With The Bride" series at the Painted Bride Art Center, where she was on staff from1977-83 and again from '93 to 2000. In the interim she was Managing/Artistic Director of the Danspace Project at St. Mark's Church In-The-Bowery. She has served on numerous Boards and panels and has taught as adjunct faculty at various colleges and universities. She has a BA from New York University, a MA from Temple University and participated in the Whitney Museum of American Art, Independent Study Program.
www.philadanceprojects.org
Performers For Citizen's Footbook:
"Park Dance" The Stickmen ( Peter Baker, Chuck Mattern and Beth Lejman )
"Pounding the Pavement" Mary Baker, Elizabeth Gold, Fred Holland
"Businessman Special" Leonard Steinberg, Will Fox, Bob Rivera and an actor from Freedom Theatre
Music: Ghostwriters (Jeff Cain and Charles Cohen, electronic music duo)
The Local Dance History Project is an ongoing project of Philadelphia Dance Projects with the
mission "to affirm the presence of dance artists in the rich cultural history of Philadelphia's recent past, present and future." In 2010, PDP presented performances of re-imagined works by Philadelphia Post modern dance artists from 1980. The project then expanded to begin creating a digital collection about those artists and others to become part of the permanent Philadelphia Dance Collection at the Special Collection Research Center at Temple University Libraries. That archiving is still in process.
www.localdancehistory.philadanceprojects.org
---