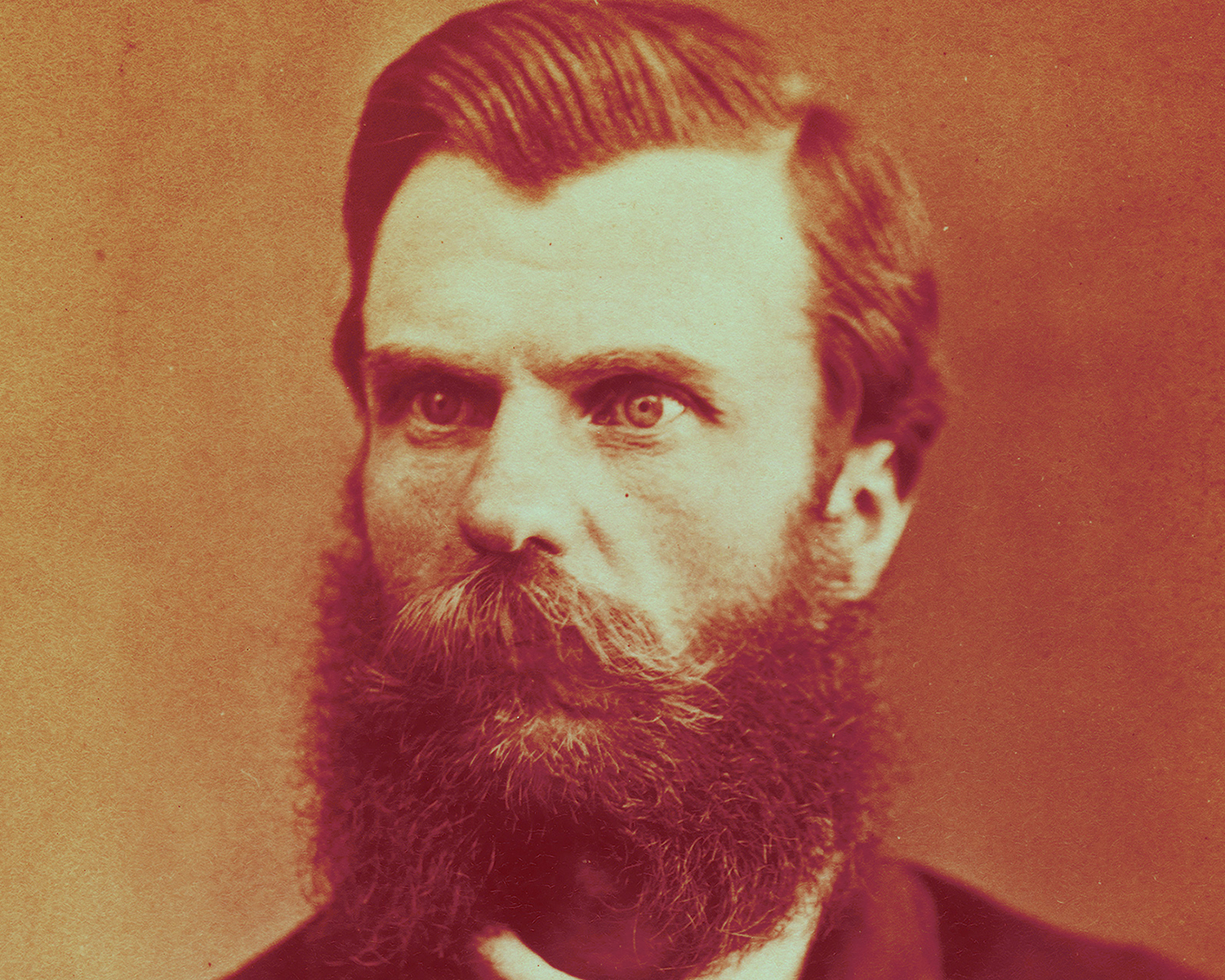 Wally Gunn: Moonlite
Variant 6, Mobius Percussion, Veronica Jurkiewicz
---
Thursday - 8:00pm (ET)
May 16, 2019
Maas Building
$20 – $35
Get Tickets
Bowerbird is pleased to present Moonlite, a new work by composer Wally Gunn and librettist Maria Zajkowski performed by Variant 6, Mobius Percussion and Veronica Jurkiewicz. Moonlite is a concert-length oratorio is based on the true story of the 19th-century Australian outlaw Andrew George Scott, known as "Captain Moonlite." Captain Moonlite—a rogue, a brigand, a criminal, and a queer—is an outsider who chafes at the constraints of Victorian-era society. He dreams of founding a utopia for himself and the lover he met in prison, James Nesbitt. Unable to make a life in society upon their release, Scott and Nesbitt resign themselves to living outside it, and in pursuing this end, the pair, by misconduct and misfortune, fall foul of the law. Banding together with some other misfits, they set off on a grueling trek through Australia's arid outback and find themselves in a series of increasingly desperate situations which culminate in a stand-off and shoot-out with police. An officer is shot and killed, and Nesbitt, also shot fatally, dies in Scott's arms. Scott, stricken and defeated, is imprisoned and sentenced to death by hanging for his crimes. In his cell, he writes heartrendingly of his love for Nesbitt, his terrible loss, and his hope that he will be reunited with his lover in the next world.
Variant 6
Rebecca Myers and Kathryn Radakovich, sopranos
Elisa Sutherland, mezzo-soprano
Steven Bradshaw and James Reese, tenors
Daniel Schwartz, bass-baritone
Mobius Percussion
Mika Godbole
Nicole Patrick
Victor Pablo
Jessica Tsang
Veronica Jurkiewicz, viola
---
ABOUT THE ARTISTS
Wally Gunn (b. 1971) is a composer whose work makes use of patterns and processes, and sometimes utilizes physical gesture and speech to heighten the theatricality of musical performance, creating music that is expressive and emotionally direct. Hailing from rural Australia, Wally first played in rock bands, then attended Victorian College of the Arts in Melbourne, before moving to New York to study with Julia Wolfe at Manhattan School of Music, and then pursue a PhD at Princeton University. Wally writes concert music and collaborates with theater makers and visual artists. A collaboration in 2012 with vocal ensemble Roomful of Teeth and Melbourne poet Maria Zajkowski yielded three songs entitled 'The Ascendant' that the ensemble recorded and released on their album 'Render,' for which they received a Grammy nomination in 2015. In recent years, Wally has received commissions from Brooklyn Youth Chorus, percussionist Becca Doughty, Gemini Duo, The Letter String Quartet (AU), the New Works For Percussion Project, Roomful of Teeth, guitarist Laura Snowden (UK), Steady State, Tala Rasa, Three (AU), and percussionist Jason Treuting. He currently divides his time between New York, NY, USA and Castlemaine, VIC, Australia.
Variant 6 is a virtuosic vocal sextet that explores and advances the art of chamber music in the twenty-first century. The ensemble's work includes concertizing throughout the United States, commissioning substantial new works, collaborating closely with other ensembles, and educating a new generation of singers and composers. The ensemble currently holds a 2018-2019 Featured Artist Residency at Swarthmore College.
Mobius Percussion seeks to fuse their interest in fresh sounds with their commitment to high-quality performance and the promotion of new works by emerging composers. The group formed the ensemble after working together at the first annual So Percussion Summer Institute in Princeton, NJ. Based in New York City, the ensemble made their debut at downtown multimedia art cabaret, (Le) Poisson Rouge, performing alongside other notable artists including So Percussion, Nexus, Meehan/Perkins Duo and Mantra Percussion. Recent projects include commissioning a multi-movement work from So Percussion's Jason Treuting and recording Australian composer Kate Neal's dramatic quartet What Hath II with noted videographer Troy Herion. Based on the text transmissions of Morse code, the work integrates visual and corporeal elements that enhance the underlying rhythmic drive. In addition to their regular performance schedule, Mobius has given concerts and masterclasses at numerous universities including the Curtis Institute of Music, York College of Pennsylvania, Rutgers University, and Rowan University as well as participating in educational outreach programs including the MAP program at Juilliard and others. With several unannounced, versatile projects already in the works, Mobius seeks to springboard evocative ideas with a theatrical inclination to the forefront of their music making.
Veronica Jurkiewicz is an instrumentalist, vocalist, educator, and curator based in Philadelphia. She is drawn to sound involving the intersection of experimental, improvisational, and traditional practice. She has shared the stage with innovative chamber musicians such as Kim Kashkashian, Menahem Pressler, and the Daedalus Quartet. She has performed as an improvisor alongside Marshall Allen, Odean Pope, William Parker, Oliver Lake, and Chad Taylor. Veronica is often seen performing new/experimental music as a violist with the Bismuth String Quartet, singing Bach as a soprano in Choral Arts Philadelphia, improvising alongside Matt Engle (bass) and Dan Capecchi (drums), interpreting new music as member of Arcana New Music Ensemble, and bringing chamber music to the people with Classical Revolution Philly.
---