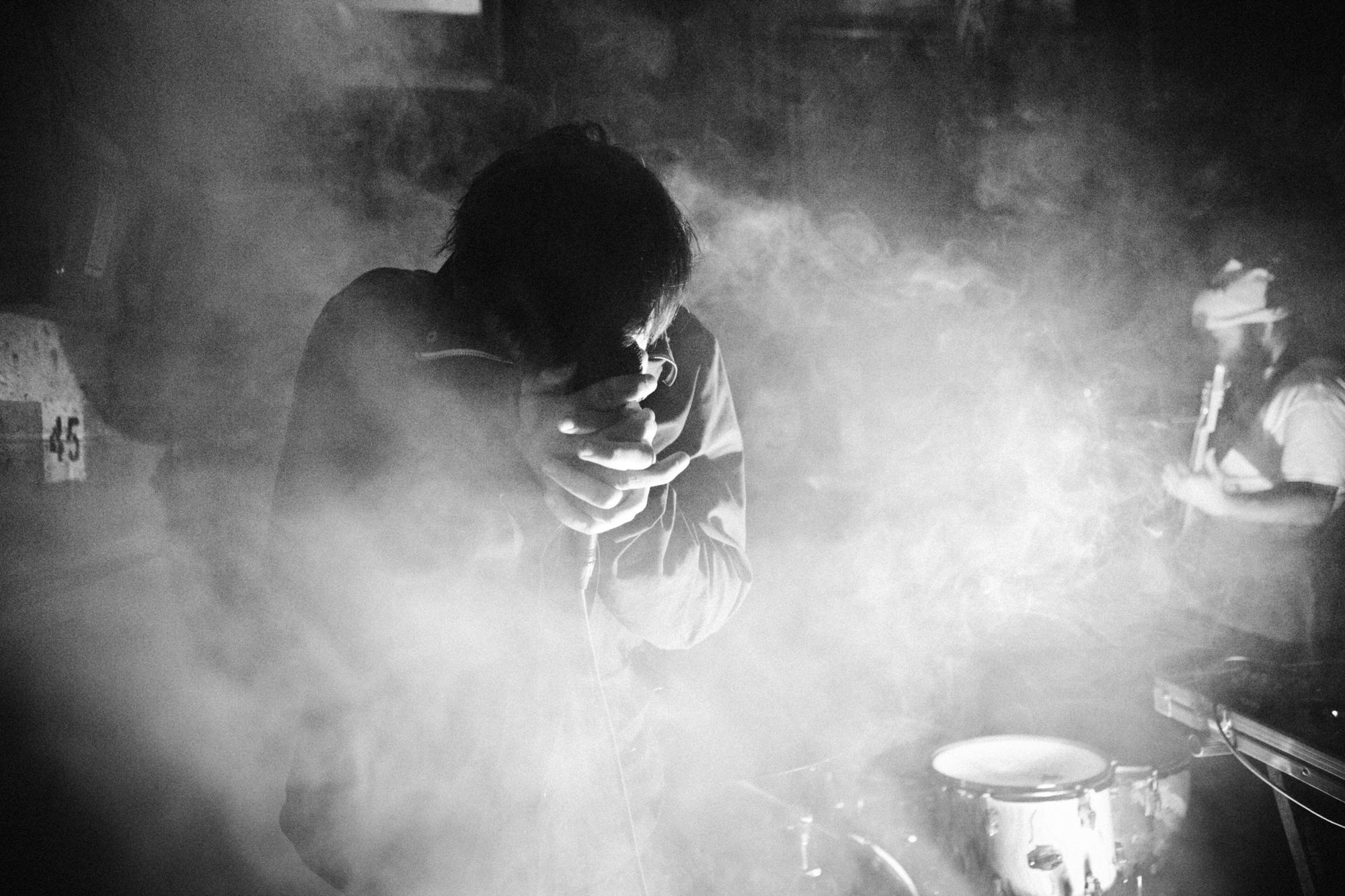 Travis Johnson (Grooms) & Hallowed Bells
---
Sunday - 8:00pm (ET)
June 24, 2018
5th and Market St
$27
Get Tickets
The Double Decker Music series is a unique, intimate mobile concert experience on an open-top double-decker bus. Each evening features live music performances in an urban setting paired with a guided tour of Philadelphia's attractions.
The Double Decker Music Series is hosted by Sebastian Petsu, a Philadelphia tour guide on buses and on foot since 2005 His love of both Philadelphia's music and history inspired him to combine the two in a unique way.
——————————-
Travis Johnson (Grooms)
Celebrated Brooklyn band Grooms have always involved loops, samples, and ambient abstraction in their music, especially on last year's Exit Index. Lead singer and guitarist, Travis Johnson, will be performing a set based primarily around those elements, with song structure and melody taking a backseat to mood and texture.
Links:
Hallowed Bells
Darkly bioluminescent dreamscapes and lush electronic pop by Philadelphia-based synthesists Darian Scatton and Alison Stout. Guided by an approach to synthesis as orchestration, they create immersive, otherworldly music that balances lovely lyrical melodies and dissonant harmonies, modular synth noise and delicate digital textures; strange melodic twists that lend sweetness to dissonant intervals and thickly enveloping analog washes that bloom in amplitude. Since their formation in 2013. Hallowed Bells has worked on music for independent theater and film, released three EPs, toured and performed frequently in Philadelphia.
Links: 
EVENT DETAILS
Boarding begins at 7:45pm at the northeast corner of 5th and Market Streets by the Wells Fargo building.
THE BUS LEAVES AT 8PM SHARP. It's a mobile event, so you can't show up late or the venue will be gone! The event finishes up back where we started at 10pm.
This event is ALL AGES (though not recommended for very young children) and BYO snacks and beverages (but please, no glass, and remember there is no restroom on the bus).
$27 per person. Advance tickets only. There will be no walk-up sales. Only 30 seats are available and this event will sell out. (All previous Double Decker Music Series events have!) So please, don't sleep on it.
If it looks like rain, the event will be held on Monday, June 25th at 8pm. A message will be sent out by 5pm on the day of the event letting ticket-holders know about the rescheduling.
---