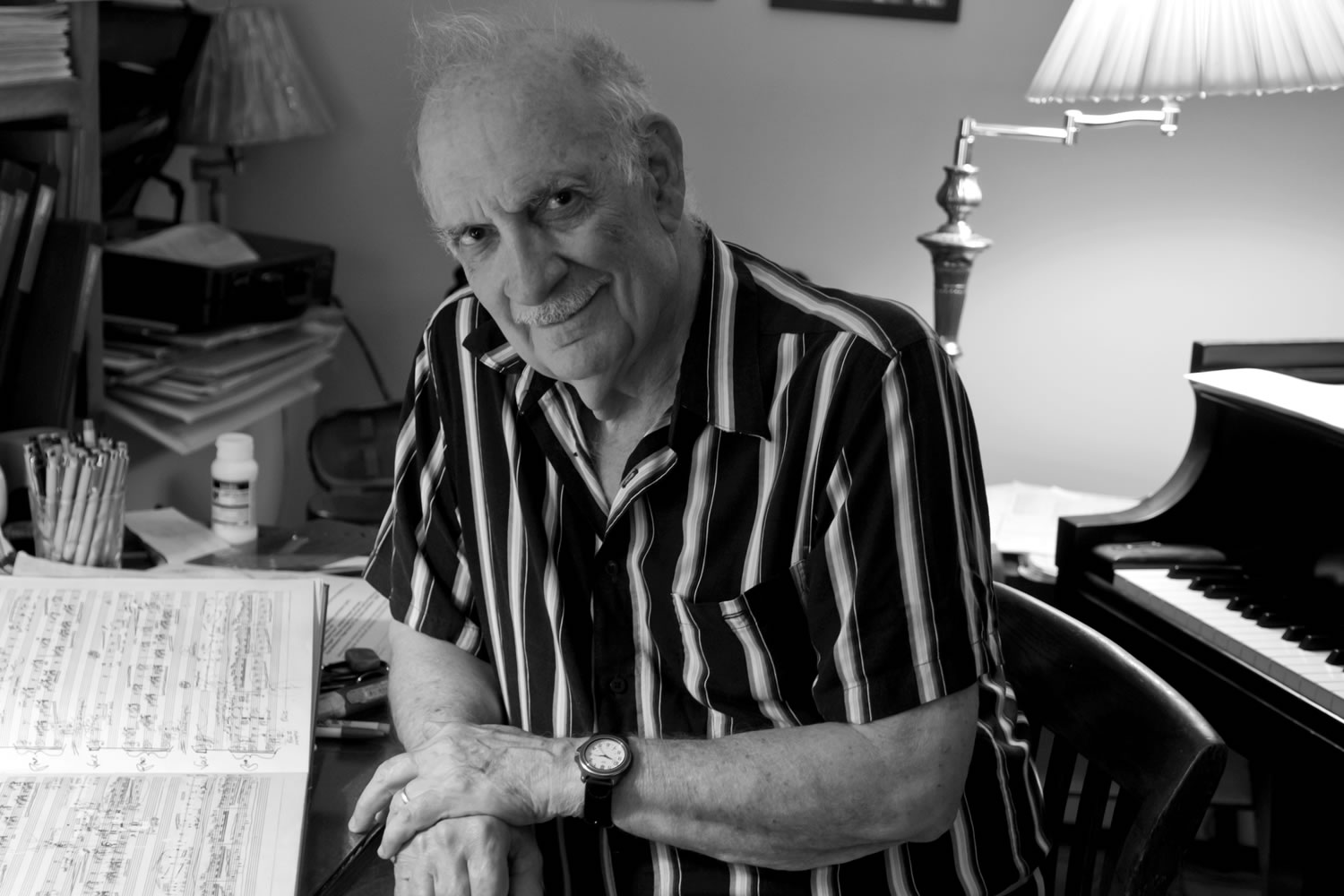 Zeitgeist: George Crumb at 90
October 10 to 12, 2019
Bowerbird, the University of Pennsylvania Department of Music, and the Annenberg Center, are pleased to present Zeitgeist: George Crumb at 90, a three concert festival celebrating more than seventy years of music by Grammy and Pulitzer Prize winning composer George Crumb. Crumb's music often juxtaposes contrasting musical styles, ranging from music of the western art-music tradition, to hymns and folk music, to non-Western musics. Many of Crumb's works include programmatic, symbolic, mystical and theatrical elements, which are often reflected in his beautiful and meticulously notated scores. A shy, yet warmly eloquent personality, Crumb retired from his teaching position at the University of Pennsylvania after more than thirty years of service. Honored by numerous institutions with honorary Doctorates, and the recipient of dozens of awards and prizes, Crumb makes his home just outside of Philadelphia, in the same house where he and his wife of more than sixty years raised their three children.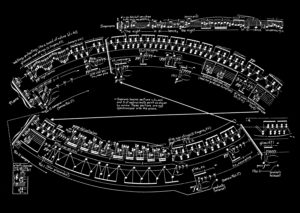 Thursday, October 10 at 8:00pm
Night 1 – Out of Darkness
Arcana New Music Ensemble
Dream Sequence (Images II) 
Mundus Canis (A Dog's World)
Apparition
Eleven Echoes of Autumn (Echoes I)
Madrigals, Book I – IV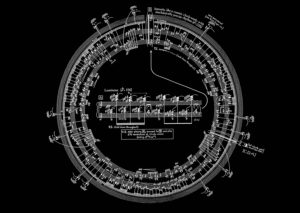 Friday, October 11 at 8:00pm
Night 2 – Kosmos
MARGARET LENG TAN & ADAM TENDLER
Makrokosmos, Book I
Metamorphoses, Book I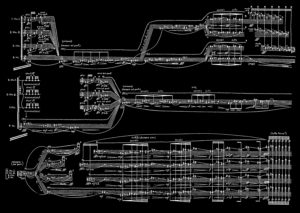 Saturday, October 12 at 8:00pm
Night 3 – Black Angels
Daedalus Quartet & Friends
Sonata for Solo Violoncello
Four Nocturnes
Three Early Songs
A Little Suite For Christmas, 1979, A. D.
Black Angels
George Crumb was born to a musical family in Charleston, West Virginia on October 24, 1929. Both parents were professional musicians, and he grew up in a home filled with music making.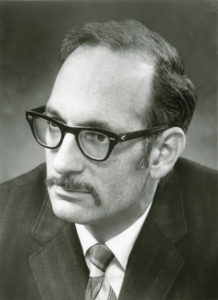 He began formally studying music at Mason College of Fine Arts and Music in Charleston in 1947. After graduating in 1950, he went to the University of Illinois, Urbana-Champaign, and received a master's degree in music in 1953. Two years later, he attended the Berlin Hochschule für Music as a Fulbright Scholar (1955-6), where he studied composition with Boris Blacher. He then studied with the American composer Ross Lee Finney at the University of Michigan. Finney himself developed the university program for composition students, and in so doing, provided the model that Crumb followed later in his own teaching career at the University of Pennsylvania. Crumb received a doctorate from the University of Michigan in 1959. Crumb then took a teaching position at the University of Colorado, and stayed there until the early 1960s.
Crumb's early works already showed his mature aesthetic sensibility. Crumb tended to write for various combinations of voices, string instruments, and piano. However, he also composed two orchestral works, Diptych (1955) and Variazioni (1959) – his doctoral thesis work. In these pieces Crumb incorporated sounds and ideas from Appalachian folksongs and hymns, as well as instruments that evoked his West Virginian home, including harmonica, hammered dulcimer, and musical saw. Additionally, he began to take ingredients from non-Western music, particularly mystical and meditative East and Southeast Asian instruments and timbres.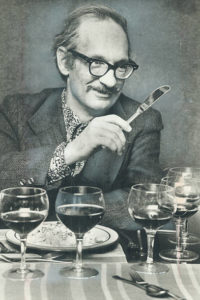 Crumb began teaching composition at the University of Pennsylvania in 1965 and remained there until he retired from teaching in 1995. Crumb enjoyed the advantages of the university position there, as his works were published relatively easily. During this time, he and his wife raised three children.
Crumb's mature style developed during the 1960s. He toyed with ritualistic and theatrical elements, writing stage directions into his scores, directing musicians to walk on or off stage, to interact with each other's instruments, or to wear masks. He often called for electrified or amplified instruments, and challenged musicians to move beyond their particular training by whistling, chanting, or playing bells or wine glasses. Crumb is known for his rich and varied use of extended techniques, exploring instrumental resonances in new ways, such as having singers bellow directly into the body of a piano, thus activating the strings and creating an atmospheric aura of sound.
Crumb became entranced by the poetry of Federico García Lorca, and set several of Lorca's poems, playing off the dark, surreal, and mystical imagery. One example of his setting Lorca's writings is Ancient Voices for Children (1970) for soprano and chamber ensemble. Mezzo-soprano Jan DeGaetani premiered this work. Crumb wrote many works for DeGaetani, as they worked well together and her voice had the versatility necessary for Crumb's innovative creations.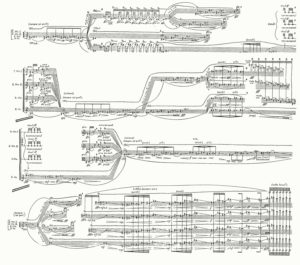 In the same year that Crumb finished Ancient Voices of Children, he also wrote another major work, Black Angels (1970) for amplified string quartet. The musicians also used percussion instruments and chanted at times. The title is a reference to early painters' use of the black angel image to represent a fallen angel. This mythical and terrifying piece was written as a response to the Vietnam War. Crumb wrote, "Black Angels (Thirteen Images from the Dark Land) was conceived as a kind of parable on our troubled contemporary world." In 1970 The Stanley Quartet premiered Black Angels in Ann Arbor. They were not comfortable with using the electrical equipment to amplify their instruments, or their good bows on the musical glasses, so instead they used cheap instruments and bows. They told the music reviewer Edith Borroff that they considered the vocal demands to be undignified. While this ensemble was perhaps not yet ready for the extended techniques and performative aspects of Crumb's music, many groups since, most notably the Kronos Quartet, have embraced the piece for its darkness and its challenges.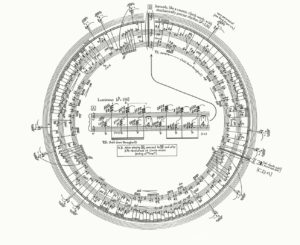 During these years Crumb also produced works with strong visual aspects. For instance, he portrayed visual scenes sonically, such as in Voice of the Whale (Vox Balanae) For Three Masked Players (1971) for amplified flute, cello, piano, which depicts startling underwater whale songs and the cries of seagulls. Another way was through visual media itself. An artist in many media beyond sound composition, Crumb's scores themselves are exquisitely beautiful, handwritten works of visual art, with curving staff lines, and scores shaped into circles, such as in Dream Sequence (Images II) (1976), and stars and spirals, as in Makrokosmos I and II (1972 and 1973, respectively).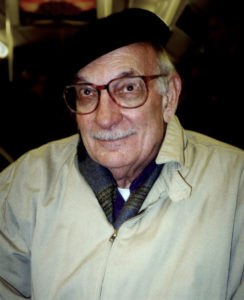 In 2001, Crumb won a Grammy Award for Best Contemporary Composition. This award was for his large-scale work, Star-Child (1977, revised 1979), written for soprano, children's voices, male choir, trombone, bell ringers, and a full orchestra.
Since 2000 Crumb has written several works subtitled American Songbook. Each of these works is a set of arrangements of American hymns, spirituals and popular tunes: Crumb originally planned to produce four such volumes, but in fact he continued to produce additional sets after the fourth (The Winds of Destiny) was written, with the seventh volume of the series (Voices from the Heartland) being completed in 2010. Typically these settings preserve the familiar tunes more-or-less intact, but the accompaniments for amplified piano and percussionists use a very wide range of musical techniques and exotic sounds. In his most recent compositions, which have the subtitle Spanish Songbook, Crumb returns to settings of Lorca.
Crumb's works are published by the C. F. Peters Corporation. Recordings of Crumb's music have appeared on many labels, including several LPs issued by Nonesuch Records in the 1970s. More recently, Bridge Records, Inc. has issued a series of CDs, the "Complete Crumb Edition".
Crumb's son, David Crumb, is a successful composer and, since 1997, assistant professor at the University of Oregon. George Crumb's daughter, Ann Crumb, is a successful actress and singer. She recorded his Three Early Songs for the CD George Crumb 70th Birthday Album (1999), and has also performed his Unto the Hills (2001).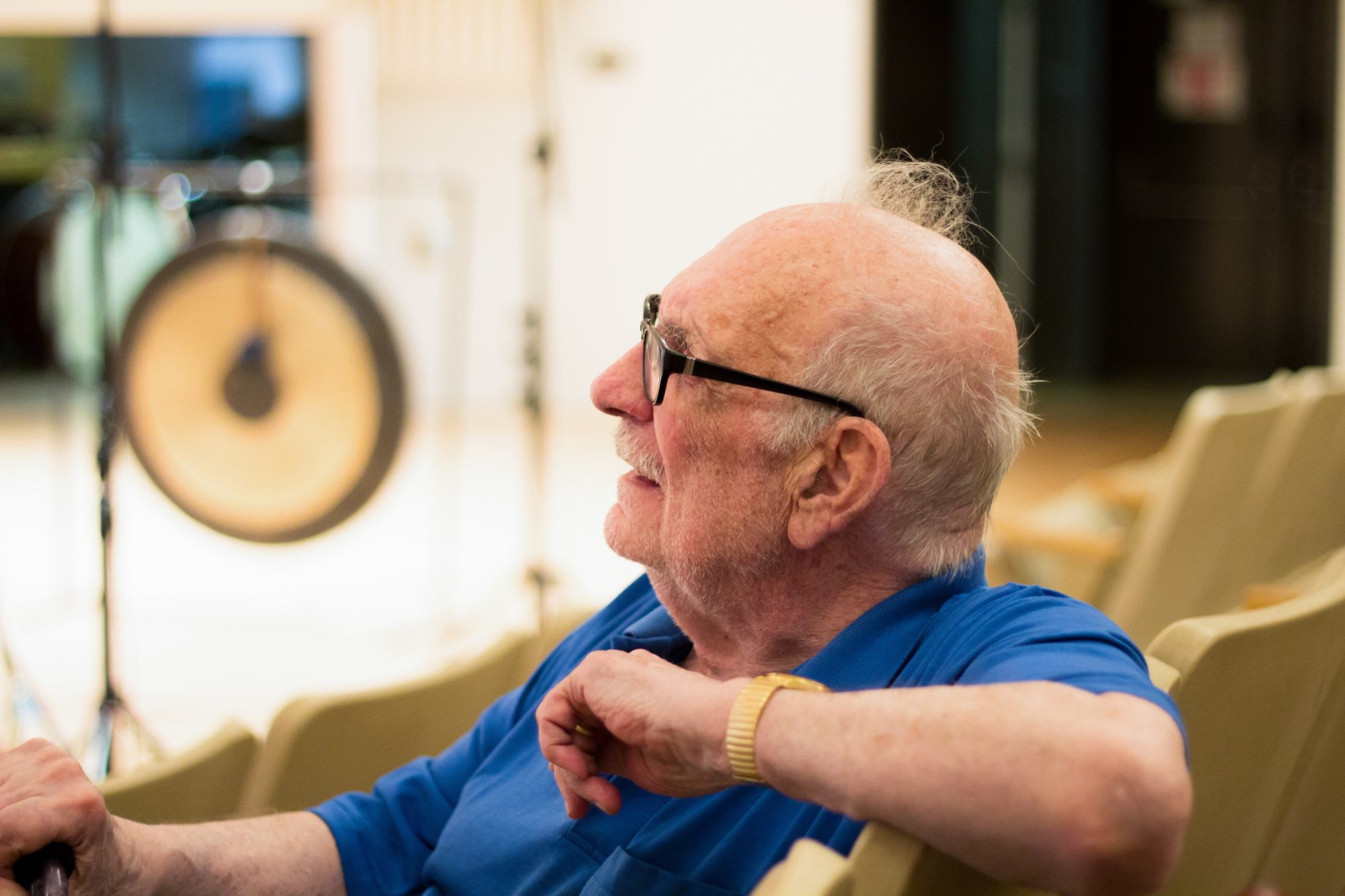 Main photo by Simon Jay Price.  Biography adapted from Wikipedia and Music Academy Online.
Han Reiziger interviews George Crumb
In the VPRO television program Reiziger in Muziek, anchorman Han Reiziger interviews George Crumb about his music and especially about the extended piano techniques. This is followed by an interview at the piano with pianist Robert Nasveld, preceding a performance of a part of Crumb's Gnomic Variations. Live broadcast May 13, 1989.
"A conversation with George Crumb"
Anna Sale speaks to Pulitzer Prize-winning composer and West Virginia native George Crumb. She spoke to him in November 2007 when he was back in his home state to be inducted into the West Virginia Music Hall of Fame. Russ Barbour is the video editor and co-producer of this piece. It first aired Dec. 20, 2007, on the program "Outlook" on West Virginia PBS.
"Black Angels with score"
Black Angels: Thirteen Images from the Dark Land (Images I), for electric string quartet, by George Crumb (1970).  Performed by the Miró Quartet Daniel Ching (violin), Sandy Yamamoto (violin), John Largess (viola), Joshua Gindele (cello)Uploaded with permission from Edition Peters, and Bridge Records.
Support for this project has been provided by the Musical Fund Society of Philadelphia and and the Pennsylvania Council on the Arts, a state agency funded by the Commonwealth of Pennsylvania and the National Endowment for the Arts, a federal agency.