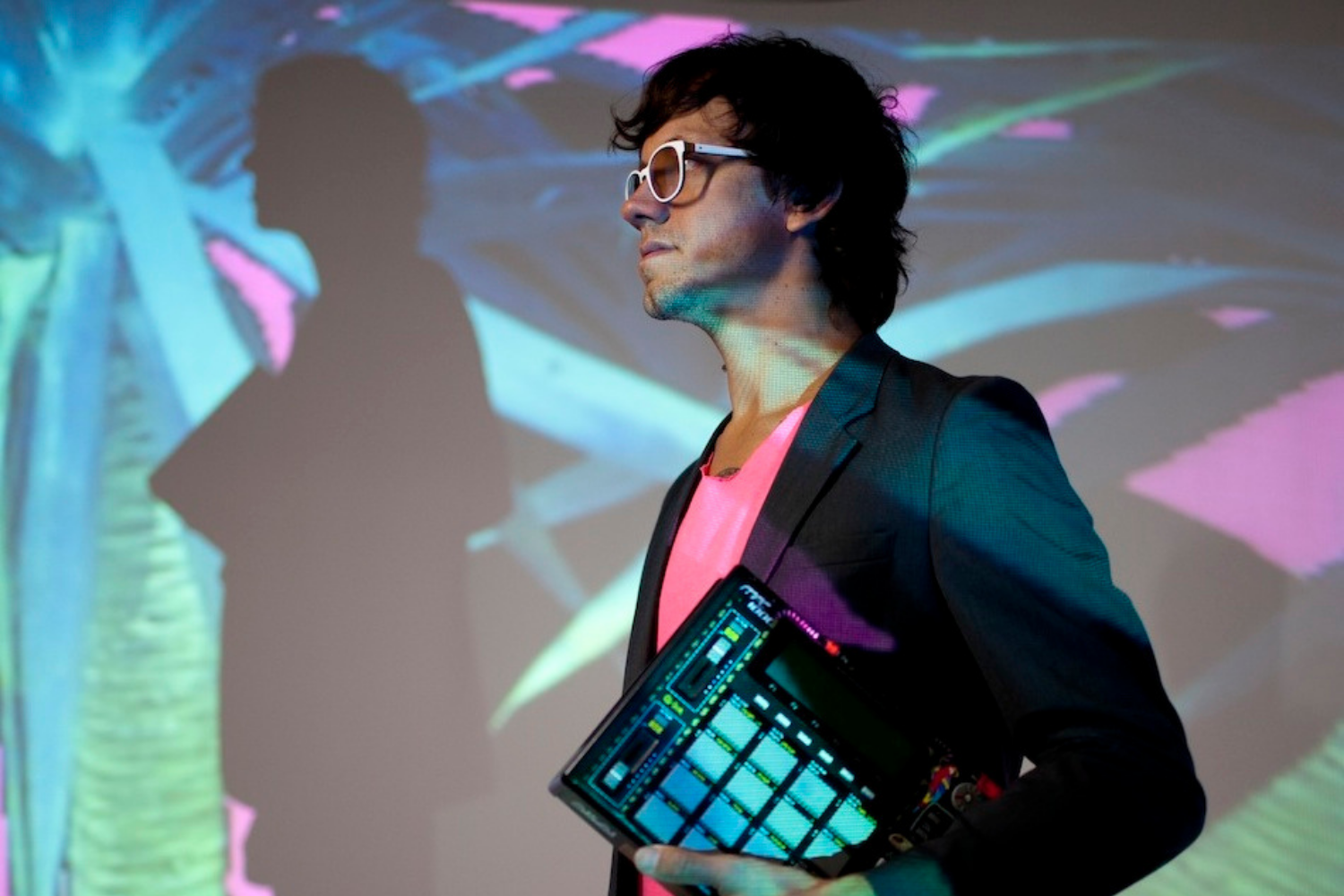 Chris Powell
Liminal States
---
Monday - 11:00pm (ET)
September 6, 2021
Online Livestream
pay what you wish
Get Tickets
Bowerbird is pleased to present Liminal States, a new series of late night, live streamed concerts intended to be listened to as you fall asleep. Aiming to center and calm, the musicians will seek to lead listeners to that magic space between awake and asleep. Tune in and bliss out. Electronic musician Chris Powell will perform from his home in Philadelphia.
Co-presented with The Rotunda.
---
Admission to this online event is Free / Pay What You Wish ($20 suggested). REGISTRATION IS REQUIRED. A link will be sent to you the day of the event. The performance will start at 11:00pm Eastern Time and will run approximately 40 mins.
This event is part of the Liminal States Series
---
ABOUT THE ARTIST
Chris Powell (aka Pow Pow) is a self-taught rhythm scholar, producer, and electronic music-maker living in Philadelphia, PA. As a main contributor in the Philadelphia art and sound collective Need New Body, which fused improvisation with popular song structures, Powell began a career of international recording and performance, creating music at the nexus of art and entertainment. Since 1999, he has collaborated, recorded, and toured worldwide with a diverse spectrum of artists and musicians, including the Sun Ra Arkestra, Yoko Ono, and the Boredoms. Powell's work in the eclectic and high energy Philadelphia band Man Man has helped focus his talent as a leader in the live performance context. Powell's body of work has most recently expanded to solo modular synth performances as well as creating instruments with NYC/Philly based synthesizer company Critter & Guitari.
---