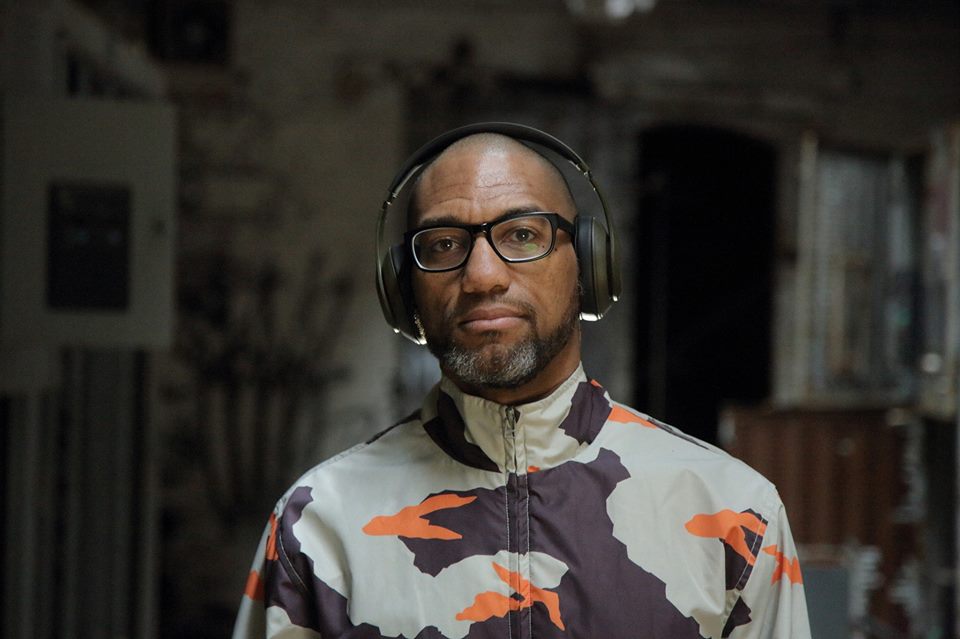 DDMS: King Britt, Keir Neuringer
---
Sunday - 7:45pm (ET)
June 28, 2015
5th and Market St
$25
The Double Decker Music series is a unique, intimate mobile concert experience on an open-top double-decker bus. Each evening features live music performances in an urban setting paired with a guided tour of Philadelphia's attractions.
The Double Decker Music Series is hosted by Sebastian Petsu, a Philadelphia tour guide on buses and on foot since 2005 His love of both Philadelphia's music and history inspired him to combine the two in a unique way.
http://www.sebastianpetsu.com/
ABOUT THE EVENT
Bowerbird and Sebastian Petsu are pleased to welcome King Britt & Keir Neuringer to the Double Decker Music Series. Join us on Sunday, June 28th at 8:00 p.m. (rain date, June 29th) for a unique and intimate mobile concert experience on an open-top double-decker bus. Before, between, and after the music, tour guide Sebastian Darkly Petsu will share dry wit and history about the City of Brotherly Love and Sisterly Affection.
ABOUT THE ARTISTS
King Britt is a producer, composer, performer and curator of electronic music. As a producer/composer, he fuses his knowledge of music history from many cultures and genres with electronic compositions, which redefine and re-contextualizes the past into the present. This is best shown in his work for Preservation Hall's release King Britt presents Sister Gertrude Morgan, which combined, the gospel evangelist's vocal recordings from 1970 with contemporary composition. This recording went on to penetrate the pop culture divide, by appearing in Michael Mann's Miami Vice and HBO's True Blood tv show, who's soundtrack was nominated for a Grammy. It was this and many other projects from his vast catalog that helped him receive the Pew Fellowship for Composition in 2007. As a performer, King is best known as one of the top globetrotting dj's in the world. From cutting his craft as the wax poetic for the Grammy Award winning Digable Planets to traveling solo to different cities and countries, bringing cultures together through his eclectic taste and live improvised dance/experimental sets. www.kingbritt.com
Keir Neuringer is involved in creative arts communities in Poland, Holland, and the US. He has cultivated a personal and intensely physical approach to saxophone improvisation, plays analogue electronics and Farfisa organ, and sings and narrates text. After training as a composer and jazz saxophonist in the US, he spent two years on a Fulbright research grant in Krakow. He then moved to The Hague, where he spent eight years, curating performative audiovisual art and earning a masters degree from the experimental ArtScience Institute. He lives in Philadelphia. www.keirneuringer.com//
EVENT DETAILS
Boarding begins at 7:45pm at the northeast corner of 5th and Market Streets by the Wells Fargo building.
THE BUS LEAVES AT 8PM SHARP. It's a mobile event, so you can't show up late or the venue will be gone! The event finishes up back where we started at 10pm.
As an incentive to show up on time, our sponsor Little Baby's Ice Cream, will be providing FREE ICE CREAM SANDWICHES for the first 15 guest on board. So get there early!
This event is 21+ and BYOB (but please, no glass, and remember there is no restroom on the bus).
$25 per person. Advance tickets only. There will be no walk-up sales. Only 35 seats are available and this event will sell out. (All previous Double Decker Music Series events have!) So please, don't sleep on it.
http://bowerbird.ticketleap.com/ddms5/
If it looks like rain, the event will be held the following day, Monday June 1st at 8pm. A message will be sent out by 5pm on the day of the event letting ticket-holders know about the rescheduling.
---