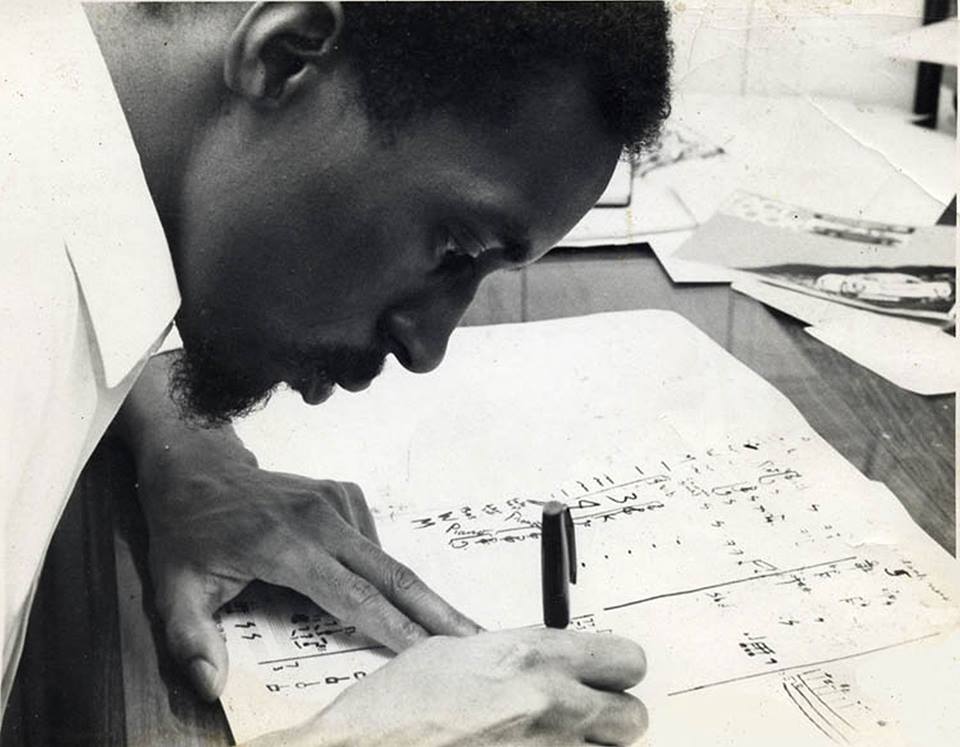 Julius Eastman's █████ ██████
---
Friday - 8:00pm (ET)
October 16, 2015
The Rotunda
Julius Eastman's █████ ██████
for 4 grand pianos
performed by performed by Joseph Kubera, Adam Tendler, Michelle A. Cann, and Dynasty Battles
and a special performance by sound artists Tracie Morris.
ABOUT THE EVENT
Pulsating textures, unyielding and relentless, Eastman's compositions for multiple pianos are in a world all their own. Joseph Kubera, who performed the work with Eastman in 1980, will lead this rare performance. Beginning the concert will be a recording of Eastman describing his intentionally provocative titles, discussing his aim to reclaim derogatory language. Sound artist and poet Tracie Morris will provide a reflection on Eastman's work, re-contextualizing it for our current times.
ABOUT EASTMAN
Julius Eastman was born in New York City in 1940 and spent his youth in Ithaca, NY. Eastman studied piano and composition at the Curtis Institute of Music in Philadelphia, graduating in 1963. Eastman moved to Buffalo, eventually joining the Creative Associates (1968 – 1975), a prestigious new music center noted for its leadership under Morton Feldman. Eastman was a highly regarded performer and was especially note for his performances of Peter Maxwell Davies' "Eight Songs for a Mad King". His recording of the work was nominated for a Grammy in 1973. In 1975, he moved to New York City, where he continued to compose and perform regularly. A series of misfortunes and personal struggles left Eastman homeless in the mid 1980s, with much of his music confiscated when he was evicted from his home. Eastman died in Buffalo in 1990 at age 49.
ABOUT █████ ██████
In 1980, while a composer in residence at Northwestern University, the title of Eastman's works were censored – stricken from programs and concert advertisements. █████ ██████ is an avatar representing this censorship. Mirroring the flat, black pen strokes of a redacted text, ██████ reminds us of the dehumanizing effect of silencing voices, the power of language, and the importance of artistic expression to engage with challenging topics. Ultimately, we ask – "Who is this type of censorship for?"
---