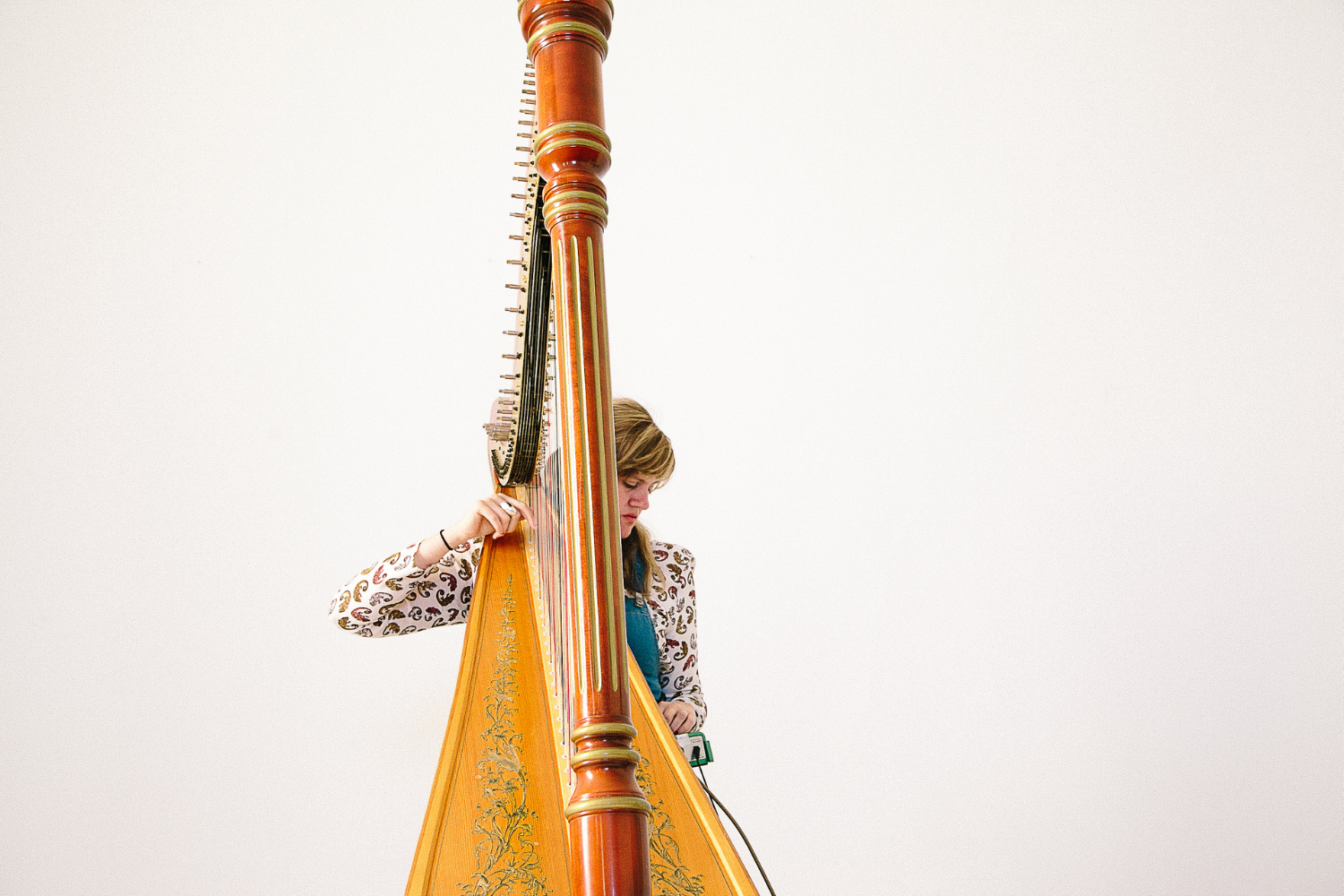 Mary Lattimore
Liminal States
---
Thursday - 11:00pm (ET)
March 25, 2021
Online Livestream
Pay what you wish
Get Tickets
Bowerbird is pleased to present Liminal States, a new series of late night, live streamed concerts intended to be listened to as you fall asleep. Aiming to center and calm, the musicians will seek to lead listeners to that magic space between awake and asleep. Tune in and bliss out. Harpist Mary Lattimore will perform from her home in California.
Co-presented with The Rotunda.
---
Admission to this online event is Free / Pay What You Wish. REGISTRATION IS REQUIRED. SPACE IS LIMITED. A link will be sent to you the day of the event. The performance start at 11:00pm Eastern Time and will run approximately 45mins.
This event is part of the Liminal States Series
---
---
ABOUT THE ARTIST
Mary Lattimore is a Los Angeles-based harpist. She experiments with effects through her Lyon and Healy Concert Grand pedal harp, concocting half-structured improvisations which can include both ambient glitter and unsettling noise. Her first solo record, the Withdrawing Room, was released on Desire Path Recordings in 2014. The solo recordings that followed, At the Dam and Collected Pieces, were released by Ghostly International. Mary has also recorded synth + harp duo projects with Elysse Thebner Miller (And the Birds Flew Overhead) and Jeff Zeigler (Slant of Light) and has co-written reimagined scores for the 1968 experimental silent film Le Revelateur, directed by Philippe Garrel (who approved of the project), and the Czech New Wave classic Valerie and Her Week of Wonders, and performed these scores live throughout the US with Jeff Zeigler and the Valerie Project, respectively. She has contributed and written harp parts for such artists as Kurt Vile, Thurston Moore, Sharon Van Etten, Meg Baird, Steve Gunn, the Clientele, Hop Along, Jarvis Cocker, Karen Elson, Ed Askew and Quilt.
---