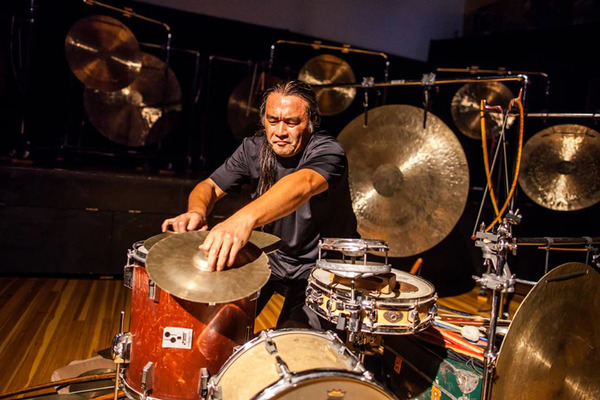 METALS AND ELECTRONICS
---
Sunday - 8:00pm (ET)
March 8, 2009
Vox Populi
$5 – $10
Bowerbird presents METALS AND ELECTRONICS with TATSUYA NAKATANI, MORALLY GRAY,  JESSE KUDLER + RICHARD KAMERMAN
ABOUT THE ARTISTS
One of two exceptional improvisers based in Easton, PA, master percussionist Tatsuya Nakatani (the other is saxophonist Jack Wright), will make his first solo appearance on Bowerbird. Highly physical and inventive in his approach, Nakatani's music twists between the explosive and the serene. For this performance, the final performance of a three-month long national tour, Nakatani will be augmenting his already large array of percussion with three enormous gongs.
Focused on dynamic textures and improvised structures, and armed with an arsenal of selected percussion, mechanical parts, cheap consumer devices, a no-name electric guitar, hand-held cassette recorders, radios and transmitters, various small junk, and electronics, the first-time duo of New Yorker Richard Kamerman and Philadelphian Jesse Kudler, is a prime example of the innovative re-purposing of objects and instruments currently ongoing in today's experimental music.
Morally gray is the duo of Marc Zajack (Antler Piss / Deep Fried Tapes) and Mat Rademan (Newton / Breathmint Records). The two have a strict cassette only policy where no additional effects are used. Through various methods of tape manipulation such as home made tape loops, modified players, various recording techniques and so on, the two are on a mission to mangle. At times subject matter plays an important role in what they decide to utilize as a initial source of which to extract from. These ideals and techniques lead to never ending possibilities within their sound. For this performance they are choosing to focus on bird sounds, specifically those indigenous of Florida.
---