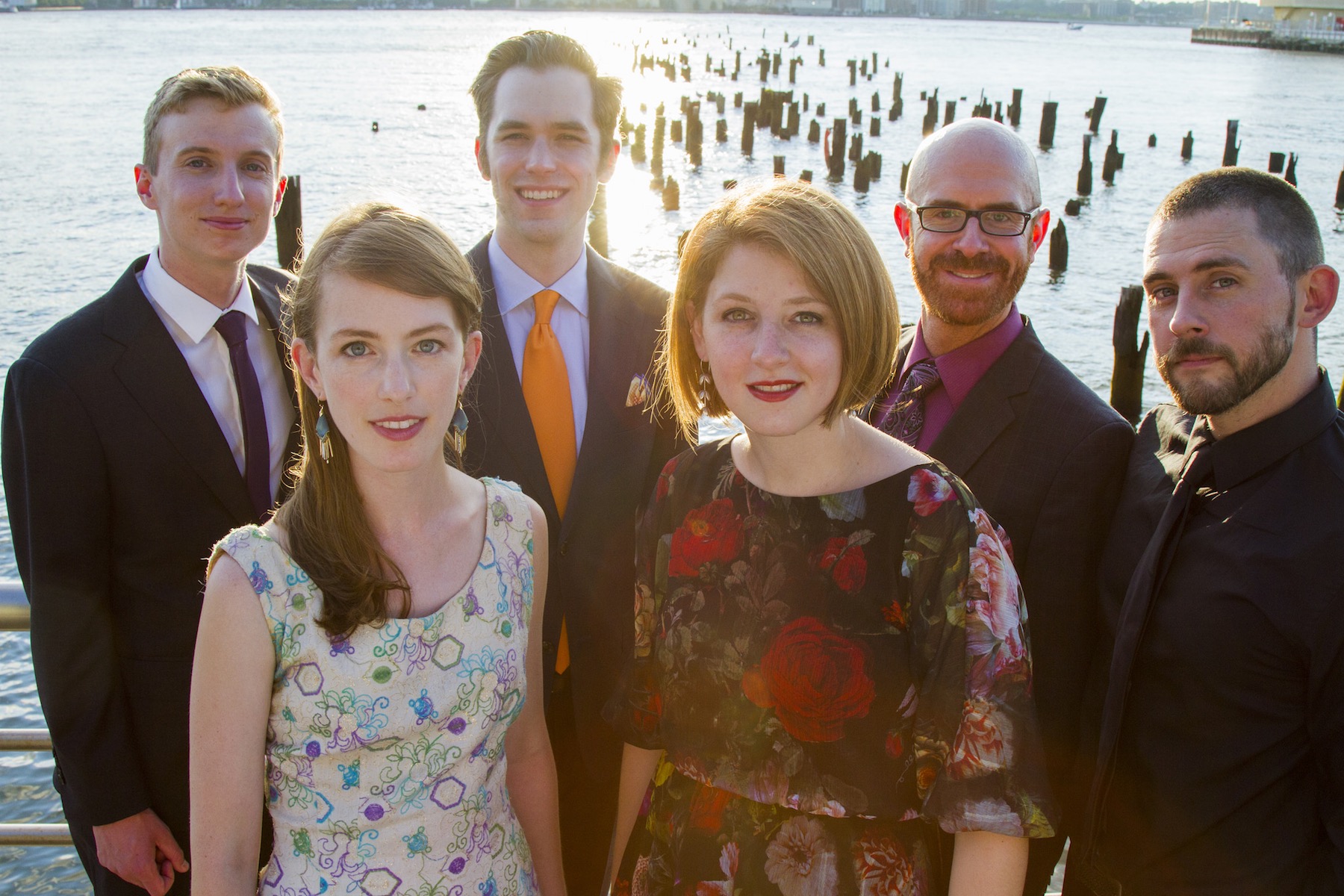 Mystical Paths
ekmeles
---
Saturday - 8:00pm (ET)
May 11, 2019
University Lutheran
$12 – $20
Get Tickets
Bowerbird is excited to present Ekmeles Vocal Ensemble performing Mystical Paths, a program of music with spiritual focuses as diverse as Sufism, silence, cooking, and humor. Taylor Brook's Motorman Sextet anchors the program, as an expressive setting of the most nostalgic episodes from David Ohle's cult novel Motorman. Forrest Pierce's Tighten to Nothing explores the composer's Sufism through a text by medieval Dutch mystic Hadewijch II. Lucia Ronchetti's Anatra al sal, heard here in its U.S. premiere, is a raucous exposition on cooking (the title is Duck with salt). Agata Zubel's Madrigals, another U.S. premiere, draws from the composer's experience as a renowned contemporary vocalist. Evan Johnson's 3 in ad abundantiam, and vo mesurando, are extraordinarily delicate works that play on the edge of sound and silence, questioning the very nature of vocal performance.
---
PROGRAM
Taylor Brook – Motorman Sextet
Forrest Pierce – Tighten to Nothing
Agata Zubel – The Alphabet of the Ars Brevis
Evan Johnson – 3 in ad abundantiam
Evan Johnson – vo mesurando
Lucia Ronchetti – Antara al sal
---
ABOUT THE PERFORMERS
Ekmeles is a vocal ensemble dedicated to the performance of new and rarely-heard works, and gems of the historical avant garde. New York is home to a vibrant instrumental New Music scene, with a relative paucity of vocal music. Ekmeles was founded to fill the gap by presenting new a cappella repertoire for solo voices, and by collaborating with these instrumental ensembles.  Director Jeffrey Gavett brings a hybrid vision to the group: he is an accomplished ensemble singer and performer of new works, and holds degrees from Westminster Choir College and Manhattan School of Music's Contemporary Performance Program. He has assembled a virtuoso group of colleagues who bring their own diverse backgrounds to bear on the unique challenges of this essential and neglected repertoire.
---