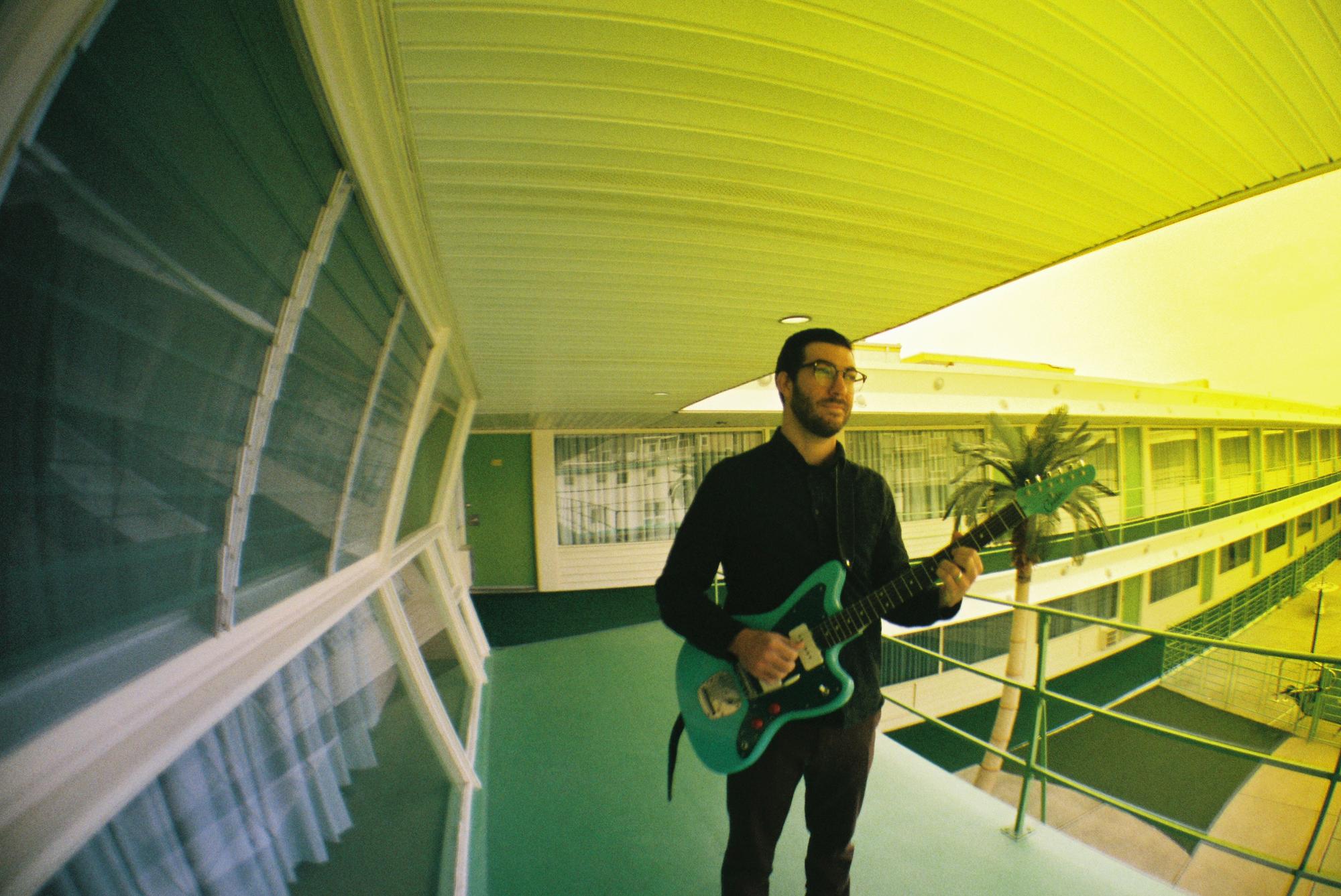 Nick Millevoi / Mike Kennedy duo + Apologist (Rose Rae)
---
Sunday - 8:00pm (ET)
July 29, 2018
5th and Market St
$27
Get Tickets
The Double Decker Music series is a unique, intimate mobile concert experience on an open-top double-decker bus. Each evening features live music performances in an urban setting paired with a guided tour of Philadelphia's attractions.
The Double Decker Music Series is hosted by Sebastian Petsu, a Philadelphia tour guide on buses and on foot since 2005 His love of both Philadelphia's music and history inspired him to combine the two in a unique way.
——————————-
Nick Millevoi / Mike Kennedy duo
Nick Millevoi is a guitarist and composer whose music searches for the sonic cracks between jazz, rock & roll, noise, and modern composition. He leads the band Desertion Trio, featuring bassist Johnny DeBlase and drummer Kevin Shea, takes on the history of instrumental electric guitar music and throws it in a blender. In addition to Desertion Trio, Nick performs John Zorn's Bagatelles with the Hollenberg-Millevoi Quartet, as a duo with organist Ron Stabinsky, and in Moppa Elliott's Unspeakable Garbage. Nick was formerly a member of Many Arms (Tzadik) and Chris Forsyth & the Solar Motel Band, and has played with artists such as Nels Cline, Marc Ribot, Dead Neanderthals, and Jamaaladeen Tacuma.
Mike Kennedy is a Philadelphia based guitarist, composer, and music educator. Over the last 20 years, Mike's performance schedule has covered much of the East Coast and parts of California,Texas, Florida and Ohio. He has performed with commercially known international pop artists, such as Lou Rawls, Michael Feinstein, Bernadette Peters, Peter Nero and The Philly Pops and The Midtown Men as well as a long list of Philadelphia artists. Mike's new CD, Landfall, has been described as a three-way between Ennio Morricone, Henry Mancini and Danny Gatton. Painted with broad strokes of Americana, Folk and Jazz, Landfall is a sonic field trip to a land locked in time. Release date April, 24 2018. In addition to his regular performance schedule, Mike is the Guitar Department Chairperson at The University of The Arts, College of Performing Arts in Philadelphia, Pa.
Links: 
Apologist
Apologist is Rose Rae, a native Philadelphian making music with synthesizers and field recordings. Her debut tape, Houston was released on No Rent Records this February.
Links:
EVENT DETAILS
Boarding begins at 7:45pm at the northeast corner of 5th and Market Streets by the Wells Fargo building.
THE BUS LEAVES AT 8PM SHARP. It's a mobile event, so you can't show up late or the venue will be gone! The event finishes up back where we started at 10pm.
This event is ALL AGES (though not recommended for very young children) and BYO snacks and beverages (but please, no glass, and remember there is no restroom on the bus).
$27 per person. Advance tickets only. There will be no walk-up sales. Only 30 seats are available and this event will sell out. (All previous Double Decker Music Series events have!) So please, don't sleep on it.
If it looks like rain, the event will be held on Monday, July 30th at 8pm. A message will be sent out by 5pm on the day of the event letting ticket-holders know about the rescheduling.
---